Though Nuance Communications, Inc. (NASDAQ:NUAN) remains valued relatively cheap; investors continue to complain that the company is a serial buyer of other technologies instead of building on the existing strong product base. According to TechCrunch, the company has struck again with the purchase of virtual assistant specialist VirtuOz; a company that recently made news with a sizeable deal with Windstream Corporation (NASDAQ:WIN).
Nuance is a leading provider of voice and language solutions for businesses and consumers around the world. Its technologies, applications, and services make the user experience more compelling by transforming the way people interact with devices and systems.
Besides this potential purchase, the company announced several interesting deals at CES suggesting the future remains bright and the owner of the android mobile operating system isn't the threat that most fear.
VirtuOz Deal
While the deal has yet to be officially confirmed, it does sound compelling as a combined offering with the existing Nina mobile virtual assistant developed by Nuance. TechCrunch didn't provide much in the way of financial impacts to actually calculate the impact of this deal. Most investors hope that it's a small tuck-in deal instead of one large enough to require additional debt financing.
VirtuOz is a leading provider of intelligent virtual agents (IVAs) for online marketing, sales, and support. Windstream recently launched Wendy using VirtuOz technology. See below picture of the virtual assistant sure to attract users: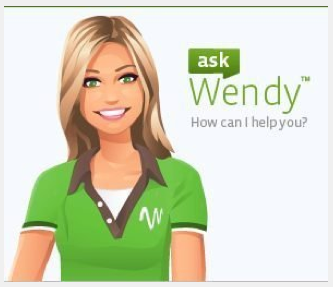 The company claims to lead the market for successful use of intelligent virtual agents, having processed 166M conversations in 2011 for customers such as PayPal, Michelin, SFR, GameFly, and Symantec.
Any investor listening to the recent Financial Analyst Day presentation might've gotten a heads-up on a potential deal in this area after management talked passionately about the future of virtual assistants.
CES Announcements
The company made several announcements at CES including a multi-year collaboration with ZTE on voice-enabled android-based phones and voice-enabled deals with carmakers Chrysler and Hyundai (OTC:HYMLF). While the later deals expand on numerous services already provided to the automotive industry, the ZTE deal further highlights the lack of impact from Google's (NASDAQ:GOOG) voice recognition software as android carriers still prefer to build services around Nuance-enabled capabilities.
Nuance also unveiled the Swype Living Language as a further evolution of the intuitive and intelligent keyboard. This new technology uses crowdsourcing to analyze new words and phrases in real-time, continuously updating our language dictionaries.
Debt Concerns
While the company remains extremely profitable and cash flow positive, it has made numerous acquisitions via debt that place the balance sheet in an unfavorable situation. When fighting off the likes of Google and start-ups, the company will need a stronger balance sheet in the future.
The net debt of nearly $900M isn't an issue yet in this low interest rate environment, though investors would prefer the company use the strong cash flow to pay down debt instead of making further deals, especially if the deal requires financing outside of existing cash on hand.
Earnings Increases
The stock remains one of the cheapest technology companies around. With a cash flow run rate of around $600M based on Q3 and Q4 numbers, the stock trades at less than 12x those cash flows.
The stock also trades at around 11x forward earnings estimates compared to a 5-year growth rate of 17% expected by analysts. Any time the growth rate exceeds the forward earnings multiple, the stock is considered cheap.
In fact, analysts recently boosted earnings estimates for both fiscal years 2013 and 2014. See below table from Yahoo! Finance:

Conclusion
After reading the Financial Analyst Day transcript, the company has so many exciting initiatives that could lead to massive growth over the next 3-5 years. Investors appear to fear competition that isn't likely to exist. Nuance provides a very compelling investment thesis over the long term. Unless the company paid a ridiculous price for VirtuOz that will involve more debt, the stock should be owned as analyst estimates continue to rise for the next few years.
Disclosure: I have no positions in any stocks mentioned, but may initiate a long position in NUAN over the next 72 hours. I wrote this article myself, and it expresses my own opinions. I am not receiving compensation for it (other than from Seeking Alpha). I have no business relationship with any company whose stock is mentioned in this article.
Additional disclosure: Please consult your financial advisor before making any investment decisions.