McKinsey reckons that the US spends about $650 billion more on health care than it ought to compared with similar countries, meaning there is plenty of room for reform.
Roughly two-thirds of the extra spending pays for outpatient care, including visits to physicians, same-day hospital treatment, and emergency-room care.
The next-largest contributors to the extra spending are drugs and administration and insurance.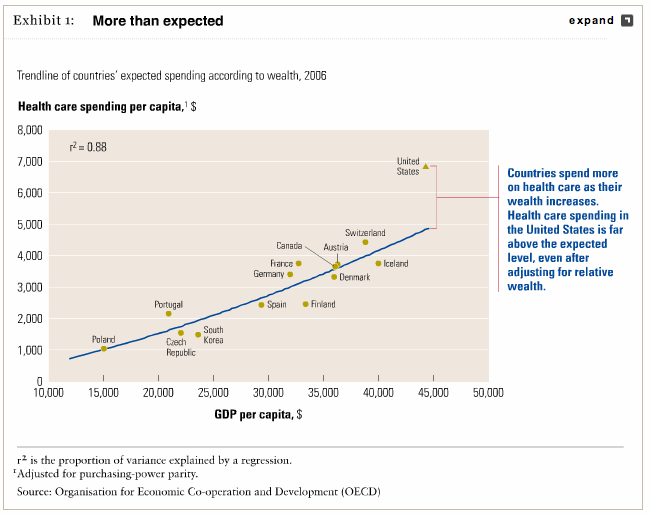 McKinsey says the challenge for health care reformers is to retain the current system's strengths while addressing its deficiencies and curbing costs. "That won't be easy. Our research on the system's costs and the incentives underlying them indicates that without the involvement of all major stakeholders (such as hospitals, payers, and doctors) reform is likely to prove elusive. The research also suggests that while there are many possible paths to reform, it is unlikely to succeed unless it deals comprehensively with health care demand, supply, and payments."
For details see Accounting for the cost of U.S. health care: A new look at why Americans spend more.