May 6, 2009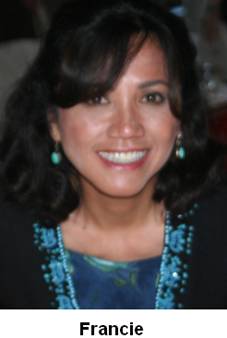 My wife and I decided to move back to Hawaii where we lived for the most part the previous 35 years. We sold our place in South America where we've been these past four years. We decided to have our annual physicals here before leaving. But unfortunately it was discovered that Francie has cancer. We found this out two days after we closed on the sale here. Now we're on our way to Johns Hopkins in Baltimore (she just got there) for treatment. We may be there for months. We've already rented a furnished house. Our son has left here to reclaim his car in California and drive east. Our daughter lives and works in DC, so as a family, this was the best choice. She and the family are in for a challenge.

You have to wonder how the fittest (an aerobics instructor who even eschews a Tylenol) would have this happen. But it has. One thing about Francie is she's an optimist and thinks that going to Baltimore is an adventure: "Gee, I've never been there before!"

I fly out tomorrow and posting will become somewhat spotty given the chaotic circumstances. I tell you all this so you'll understand should postings become erratic. I know you'll understand and I will say little more about this.

So, let's move on.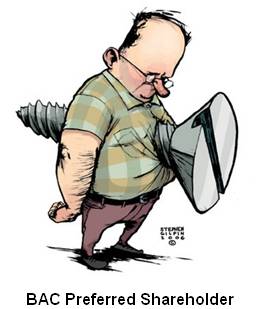 Why don't we just say the fix is in? If you convert the taxpayers' holdings in BAC from preferred shares to common, the result is the bank looks better but taxpayers get screwed. Ken Lewis is sure something! "We don't need capital" he says. "We're well capitalized" he says. Next thing you know, they need to raise $35 billion!

This lack of credibility is only one reason average investors don't trust the government, banks and Wall Street. Trading desks and hedge funds don't give a rip about such concerns. Oh wait—unless you're a hedge fund holding Chrysler senior debt and government bullies are forcing you to eat losses while unions… oh nevermind!

Volume did pickup from yesterday but it's still below average when looking at major index ETFs and given all this bullishness. Breadth was positive but I do not trust this data.

click to enlarge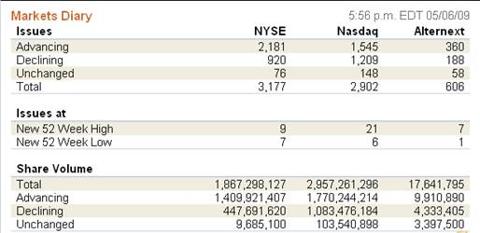 Click to enlarge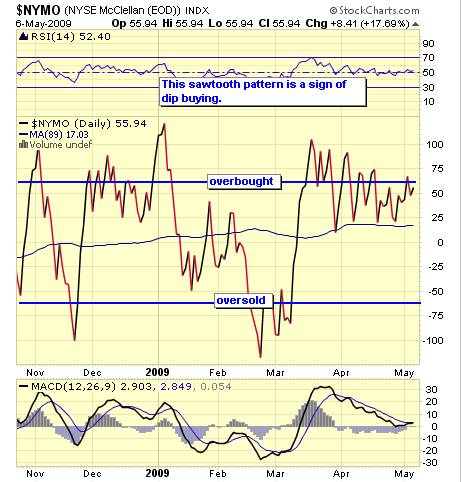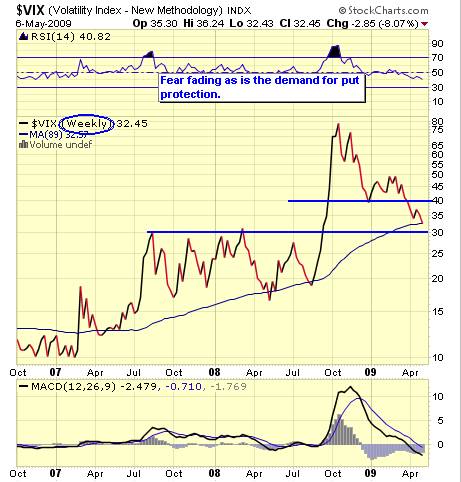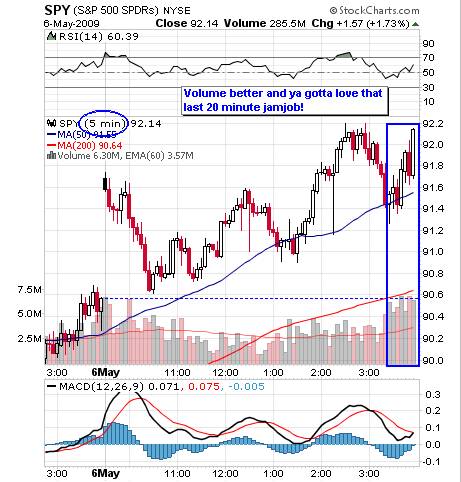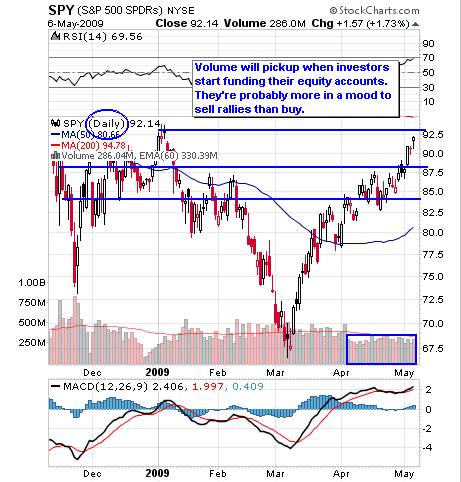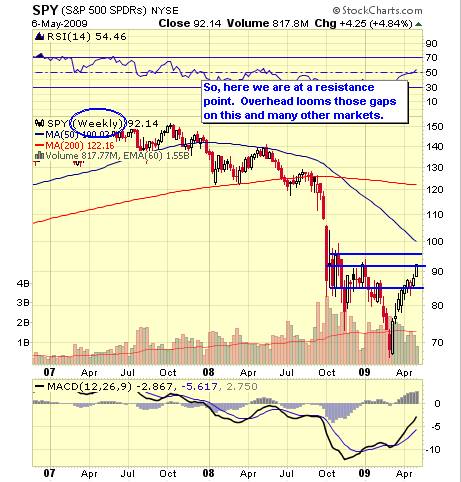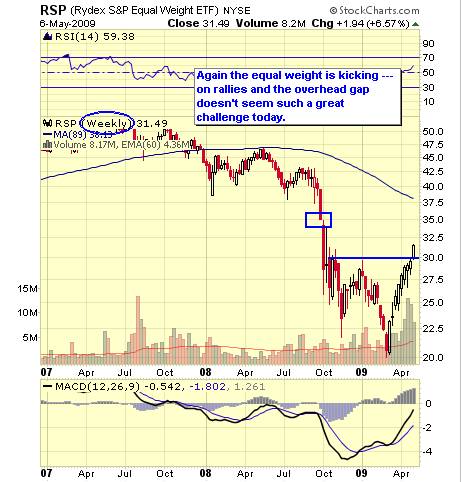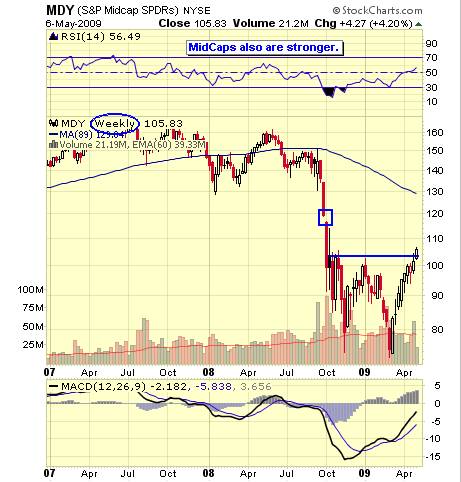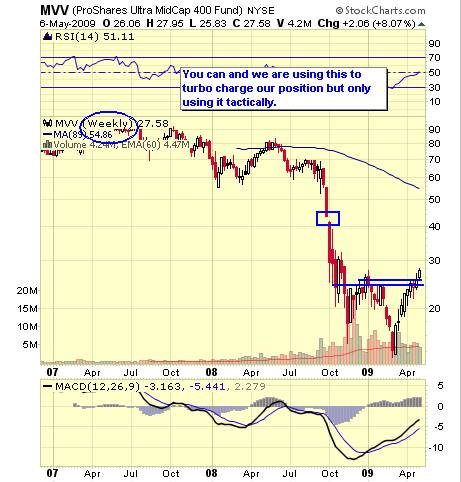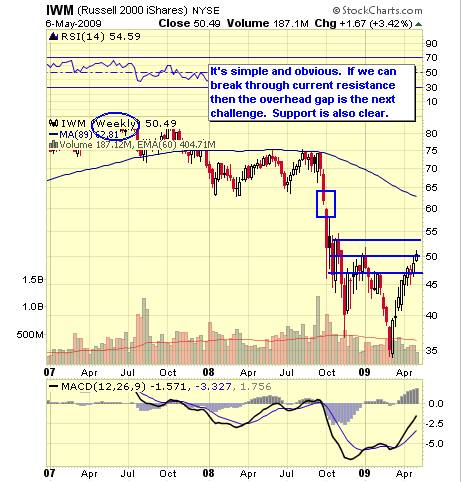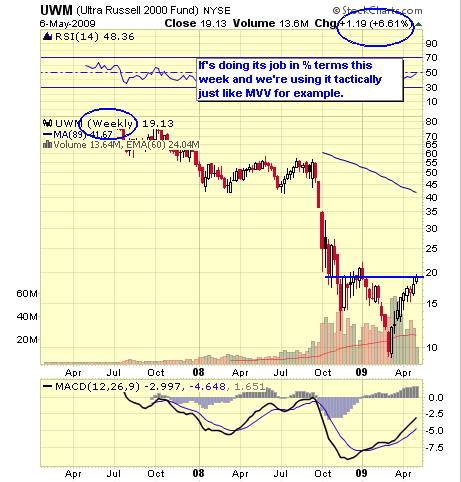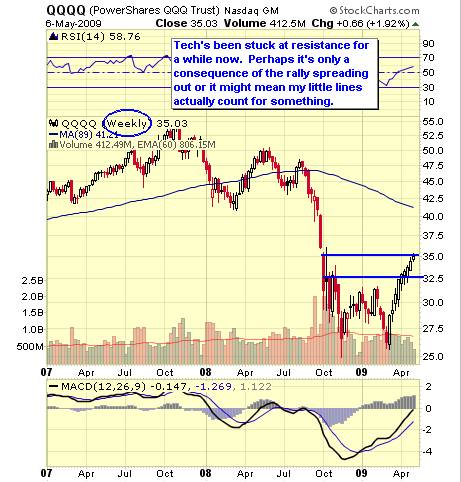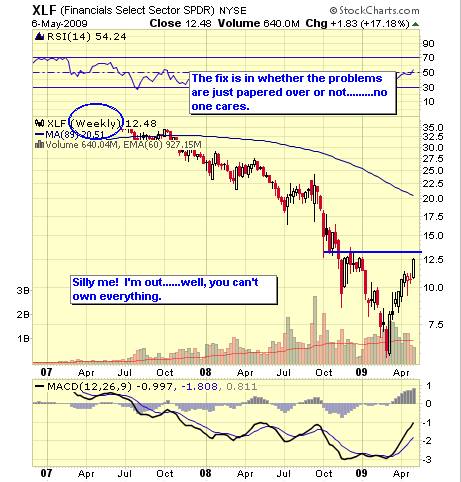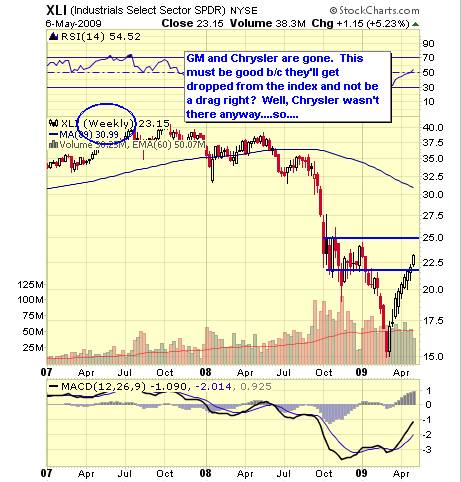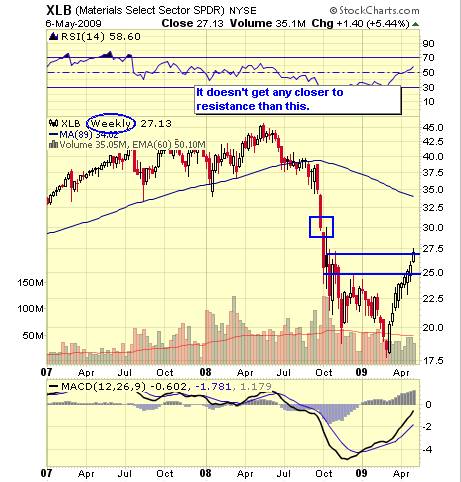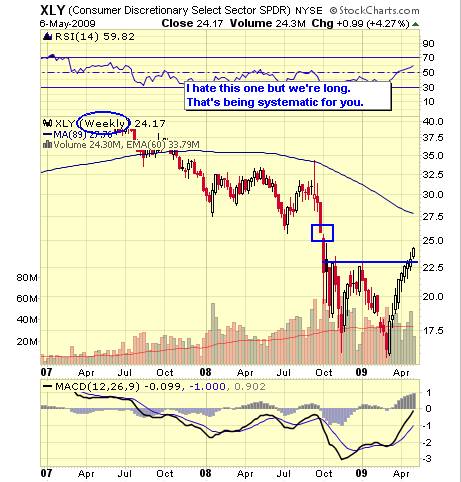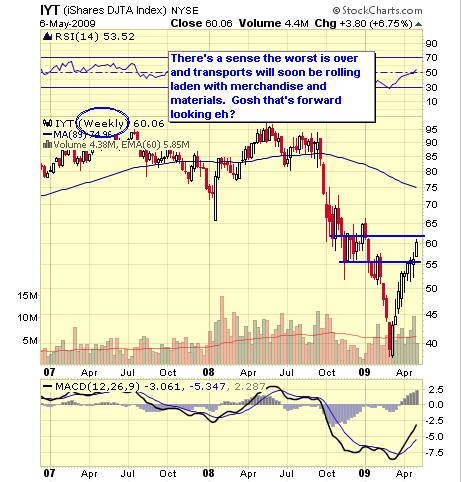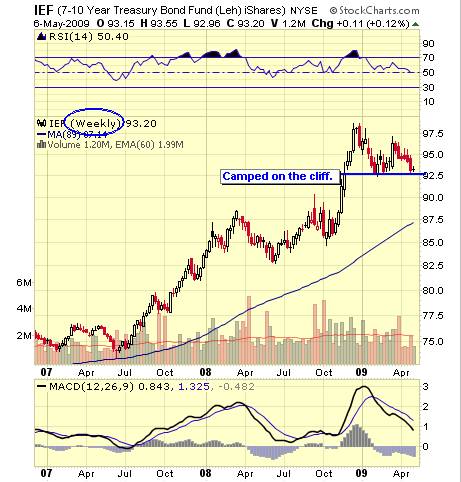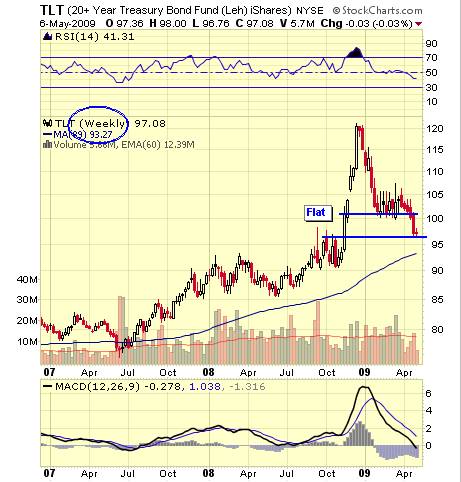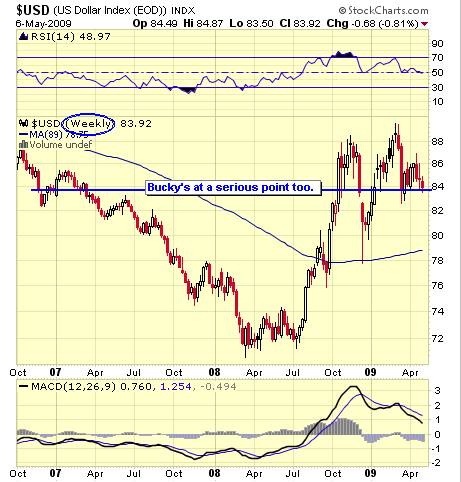 Go to page 2 - Commodities, Global Markets >>

Comment on this article >>