The one commodity Phil Flynn would most like to trade over the next 10 years is uranium, the noted energy commodity analyst told EnergyTechStocks.com.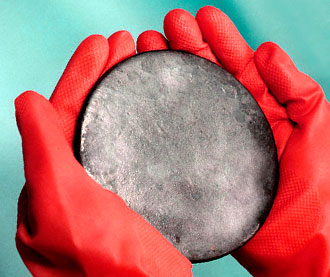 Best known as an oil trader, Flynn, of Alaron Energies, said in an interview (see part I here) that if electric cars catch on, "anything electricity related" should be a hot commodity to trade. He added that uranium is already hot and that he expects it to stay hot because he anticipates the global push for more nuclear power plants to keep growing as the United States joins in.
As other experts have also noted, Flynn believes that over and above any increase in power demand caused by electric cars, nuclear power should prosper as the world desperately seeks more baseload electricity generated without creating carbon dioxide emissions.
According to the website Forex 4 Trading,
Asia is experiencing exponential growth in the area of (nuclear) power plants being built, but this is also occurring worldwide. . . . The majority of these (new) plants have yet to secure a long term supply, which indicates that they will have to pay market prices as they near completion.
The website added a cautionary note for would-be uranium commodity players, observing that because nuclear power is as heavily politicized as oil, trading uranium can be "walking on the wild side."
Currently, most commodities are still doing a swan dive. But uranium has been rising, according to news reports, as producers curb production and utilities buy in anticipation of prices rising even higher.