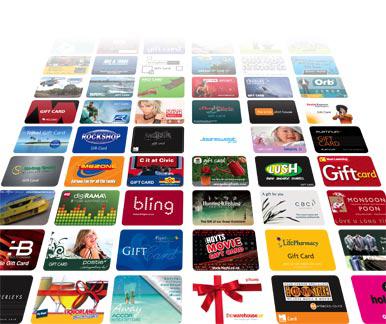 Peter Lynch famously credited his wife for giving him the idea to invest in Hanes because of how excited she was about its L'Eggs pantyhose product. Although my wife is brilliant, her product intuition has yet to lead me to a 30 bagger. I continue to keep my hopes up. The challenge with Peter Lynch and stories like this is that they are nearly impossible to replicate. Not every brand we like is a good stock. However, the growing secondary market for gift cards offers an interesting opportunity to research a real-time indicator of consumer trends broadly while capturing some nice savings at the same time.
Free money, regardless of where I find it or how scalable it is, gets me excited. The average gift card has a market value of about 28% less than its face value, with most discounts ranging from 10%-50% depending on where you buy them. If we were to scour the capital markets for the chance to buy $1 for 50¢ with no risk of capital loss, and the ability to immediately monetize the investment, the task at hand would be quite challenging. So first and foremost, buying gift cards on a secondary exchange is a compelling everyday arbitrage.
My research specialty is corporate events, and I am always looking for new and better ways to find information on these opportunities. Research is about putting together a story and context to understand not only what something is worth, but why it may be mispriced or misunderstood. To construct an allegory, one needs many data points. I believe these gift card trends offer one such real-time data point previously unavailable.
So what trends can be found? Among the least discounted retailer card at the moment is Apple (NASDAQ:AAPL) and among the most discounted retailers is J.C. Penney (NYSE:JCP). In fact JCP cards are so out-of-favor that during sales, net of the discounts on their gift cards, their jewelry can be purchased for around the value of their scrap gold and silver. Today, AAPL and JCP define the polls as two of the most in favor and most out of favor, respectively.
What does that mean? It tells me that AAPL, despite being highly specialized, garners a premium reserved for cash substitute brands like Walmart, Target and gas cards. JCP, on the other hand, is not only weak compared with AAPL and other cash substitutes, but weak in comparison with some of its competitors. The discount on JCP cards is also increasing. The average discount for a Kohl's is 8.6%, Macy's 10.9% and JCP is 19%. The averages for Kohl's and Macy's are skewed by incomplete eBay auctions. Direct sales are much lower. JCP, on the other hand, still has at least a 15% discount on direct-sale sites. Following the decline of JCP's stock price, the negative commentaries on the shopping experience through its transition, and recent trouble with its advertising campaigns, the gift card discount appears to complement an unfortunate increasingly negative outlook for JCP in the near term.
So what other trends can be found? Target (NYSE:TGT) is strong and strengthening, despite a large boost in gift card supply over the holidays. On the opposite end of the spectrum, several other women's retailers are weakening, especially Coldwater Creek (NASDAQ:CWTR) and Anne Inc (NYSE:ANN). TGT holders will not part with their cards for more than a tight 5.1% spread to their face value while CWTR is currently a 16% discount and ANN is a soft 19% discount. While monitoring each of the retailers that we follow for big moves in these discounts, I also purchase any deeply discounted cards.
Disclosure: The author has no positions in any stocks mentioned, and no plans to initiate any positions within the next 72 hours. The author wrote this article themselves, and it expresses their own opinions. The author is not receiving compensation for it (other than from Seeking Alpha). The author has no business relationship with any company whose stock is mentioned in this article.
Additional disclosure: Chris DeMuth Jr. is a portfolio manager at Rangeley Capital. Rangeley invests with a margin of safety by buying securities at deep discounts to their intrinsic value and unlocking that value through corporate events. In order to maximize total returns for our investors, we reserve the right to make investment decisions regarding any security without further notification except where such notification is required by law.