By Sumit Roy
In this article, we examine the latest developments in the natural gas market. Natural gas rallied after the Energy Information Administration reported that operators withdrew 148 billion cubic feet from storage last week, above the 137 to 146 bcf withdrawal that most analysts were expecting.
The withdrawal was much greater than last year's withdrawal of 87 bcf, but in line with the five-year average withdrawal of 150 bcf.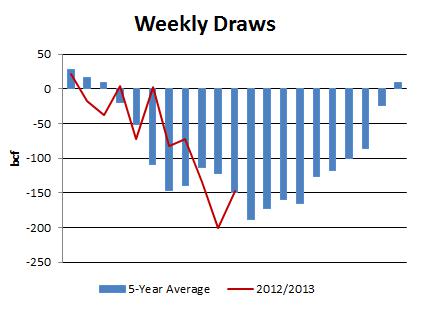 In turn, inventories now stand at 3,316 bcf, which is 122 bcf below the year-ago level and 311 bcf above the five-year average (calculated using a slightly different methodology than the EIA).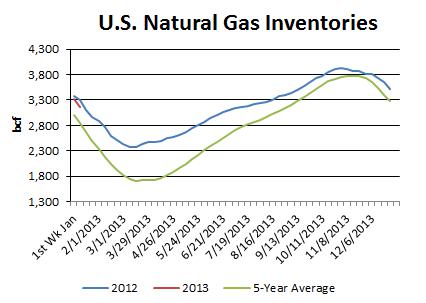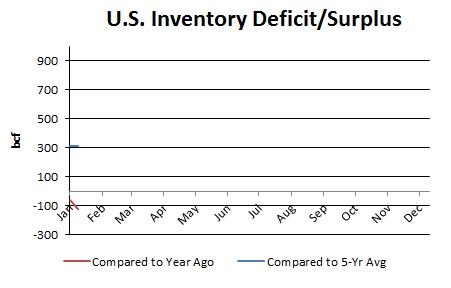 The weather last week was warmer than normal, but colder than last year. Looking forward, the NOAA's six- to 10-day outlook calls for chilly temperatures across the population-dense East Coast and Midwest. This forecast is primarily why natural gas has rallied in recent sessions.

NOAA 6- TO 10-DAY OUTLOOK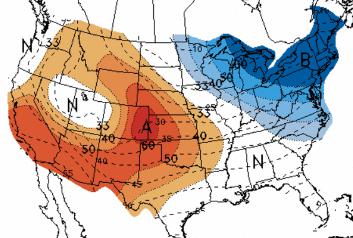 Meanwhile, the number of rigs drilling for natural gas in the U.S. fell by five last week to 434, according to Baker Hughes.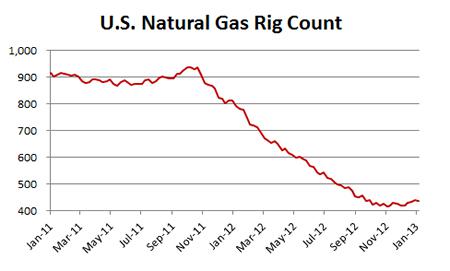 Natural Gas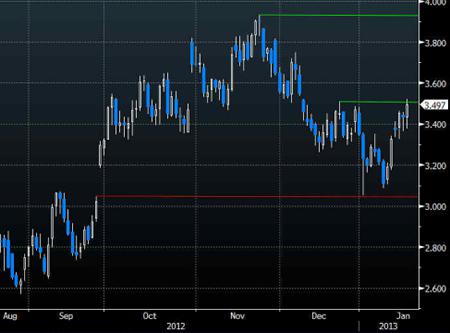 Bottom Line: Natural gas is testing the first layer of resistance near $3.50/mmbtu, as cold-weather forecasts fuel buying. However, in order for the rally to be sustained, colder-than-normal temperatures must also be sustained. A reversion to the mild temperatures from earlier this winter would push prices back toward the $3 mark.
At current prices, near-term upside and downside potential is fairly balanced at $4 and $3, respectively. But longer term, we favor the downside due to record U.S. production, which is expected to continue to climb.