USGT Illegal Spam Promotion going to burn investors?
To read how USA Graphite Inc. (OTC:USGT) was set up to enrich the insiders, read my first report here.
I really want to focus this article on the illegal spam that is being sent to tout USA Graphite Inc.
Anytime you receive any email touting any particular stock, first thing you should do is read the disclaimer. There is always a purpose for the mailer and it's usually not to benefit the naïve investor that is for sure.
The spam group behind USA Graphite Inc. all have disclaimers like this:

Unfortunately, the link doesn't work. In the beginning of the promotion it did. However, because of Michael Goode, I was able to find some of their disclaimers through upurs.us; they seem to upload some of their site's disclaimers on this site.
Here is an example of one of the disclaimers.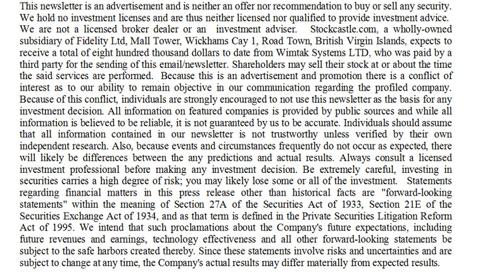 StockCastle.com expected to receive eight hundred thousand dollars. "Shareholders may sell their stock at or about the time the said services are performed." However, the fact they are already breaking spamming laws, it's hard to believe anything that they claim.
What's the motive for all the spam on USA Graphite Inc.? Simple, there are 92,400,000 free trading shares in the seed shareholders' hands acquired for less than a penny a share. You can't turn that into dollars unless there are buyers out there. It was no surprise to me when I started getting emails on USA Graphite Inc.
139 emails hitting my spam inbox since the start of promotion.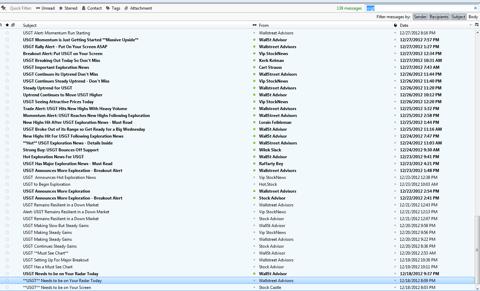 55 emails from Hacked Email Accounts in my inbox since the start of the promotion.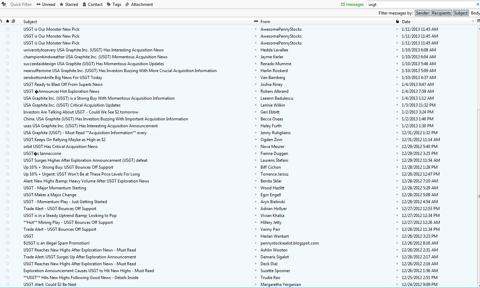 What is really malice was they didn't even have the decency to not spam me during Christmas. I guess spam never sleeps! Here is the email, and it's an example of what most of the emails coming from hacked accounts looked like. No disclaimers whatsoever. Illegal…

The spam group also hacked one of the most followed penny stock promoters out there with a very huge email list, awesomepennystocks.com.
They sent out emails on USA Graphite Inc. through awesomepennystocks.com email address hoping to attract more naïve investors. Again no disclaimer, which is illegal.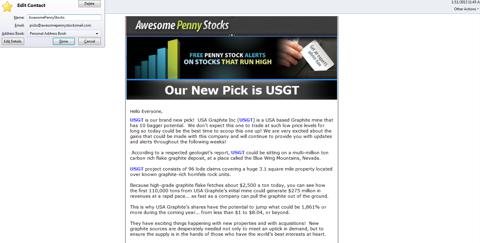 It is not this spam group's first time around the block and most likely not their last run around it. Amazing the extent these guys are going to, to tout USA Graphite Inc.
Let's see how investors fared on their previous picks.
Premier Brands, Inc. (OTCPK:BRND)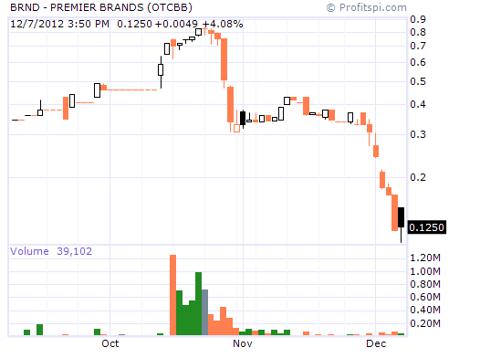 IDO Security, Inc. (OTCPK:IDOI)
(in July/Aug it was pumped)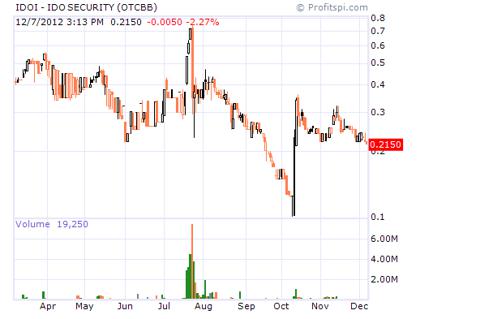 Mustang Alliances, Inc. (OTCPK:MSTG) (spam pumpers first pump)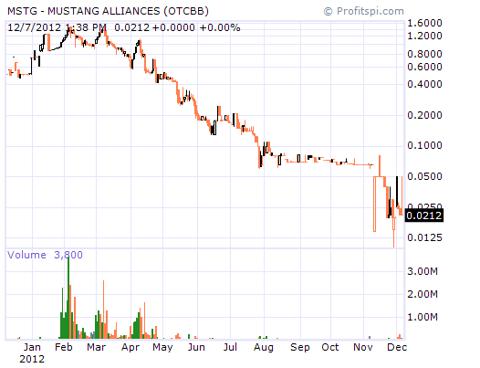 USA Graphite Inc., like I mentioned before, has 92,400,000 free trading shares in the seed holders' hands. This is why I am not surprised that the spam and mailers continue to come because they still have a boatload of shares to unload. I see USA Graphite Inc. playing out like Mustang Alliances, Inc. did.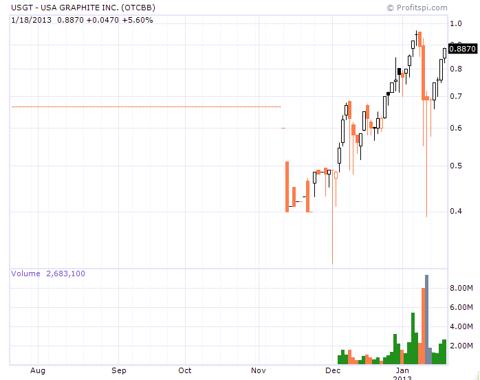 This is probably sounding all familiar if you have read my previous report, but we now have a new huge development on this case: A private investor named George Sharp, who is currently suing MSTG, IDOI, and BRND, and the spam group that promoted them. See here.
George Sharp actually released a very telling press release Friday, January 17, 2013. Title reads "San Diego Attorney Subpoenaed to Testify in Suit Against IDO Security, Inc., Empire Post Media, Inc., Mustang Alliances, Inc. and Premier Brands, Inc. Over Violation of Anti-Spam Laws." The attorney subpoenaed to testify in suit is Luke Zouvas, who is currently the legal counsel for none other than USA Graphite Inc. See for yourself here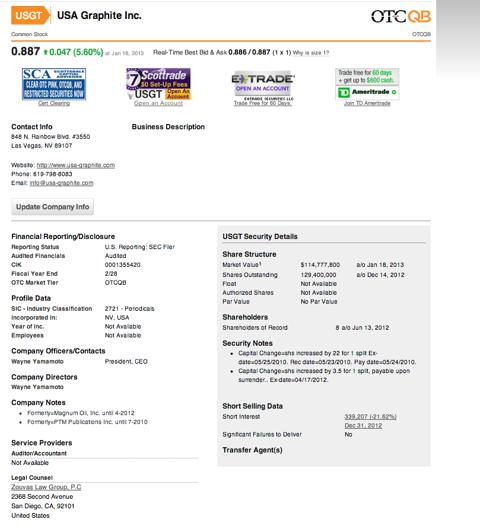 USA Graphite Inc. is not yet included in the lawsuit even though it is being promoted by the same promoters who promoted EMPM, IDOI, MSTG, and BRND via spam. However, if Zouvas ends up giving useful testimony, that could spell the end of the promotion on USA Graphite Inc. Either way the promotion will eventually come to an end and that's when the naïve investor will suffer the pain. Those who were naïve enough to invest in USA Graphite Inc. may want to reconsider their investment and take the chance to sell while the promotion is still ongoing before it dumps again like it did once already. That was just a sign of what's to come.
This conversation on Twitter is also telling that George Sharp is going after USA Graphite Inc. by having Zouvas testify.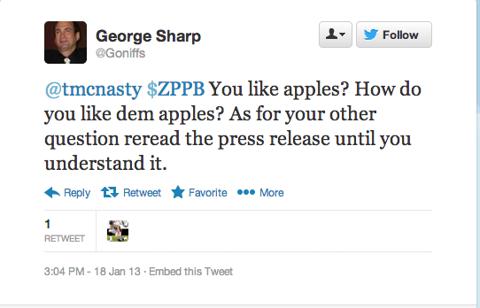 You have been warned…
Disclosure: I am short OTC:USGT. I wrote this article myself, and it expresses my own opinions. I am not receiving compensation for it (other than from Seeking Alpha). I have no business relationship with any company whose stock is mentioned in this article.