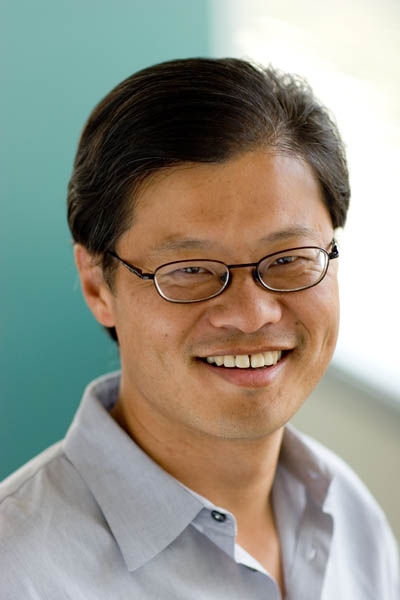 Yahoo (NASDAQ:YHOO), a now jaded internet name, once was known as the best portal offering several services for the emerging internet population back in the mid '90s. It has now fallen off the face of the Earth. Yang's departure, announced on November 17th, signals the end of an era, and possibly the end of Yahoo as we know it. Anyone following the stock market news this year knows that the future of the search engine has been in limbo since early this year when Yang brushed aside Microsoft's (NASDAQ:MSFT) $30.00 per share. Subsequently, Google (NASDAQ:GOOG) ended the search advertisement partnership due to anti-trust issues. This year has been rough for Yahoo, with shares having been south of $10 in November and down over 40% this year. How will this old internet name end up?
A Flaw in Fundamental Leadership
Yang, a visionary and extremely respected name in information technology, led Yahoo through the dotcom bubble, providing guidance and strategy through good and bad times. However, his strategic ideas began to fall short as Google IPO'ed and became the clear search engine leader. In my opinion, Yang lost sight of the shareholders, failing to make decisions that enhanced shareholder value and instead operated the company in the same fashion it had been operating in since its birth. Although Yahoo continued to add features to its website, and score strategic partnerships such as the partnership with Alibaba.com, shareholders did not see great results.
Yang finally proved to have lost his business acumen as he shot down Microsoft's bid. This poor decision caused activist investor Carl Icahn to launch attacks to remove Yang and install a new CEO who can help maximize shareholder value. Now after a long year, Yang has decided to step down from his CEO post as Icahn and his fellow Yahoo board members search for an appropriate replacement. This essentially leaves Icahn in the lead of the board, enabling him to substantially influence the future of the company. Yahoo essentially had two options: to stay around and be independent, or to merge with Microsoft. Let's discuss the details of both.
Option 1: An Independent Yahoo
The team and Yahoo has the option to stay independent and restructure its operations to rekindle its growth. This option has a few perks, one being the company's ability to retain its assets, including its various media partnerships, including those with CapitalIQ, ESPN, and various other media syndicates that allow Yahoo to deliver pertinent and up to date information to its users. I believe that Yahoo is the best online aggregate news provider, organizing information well for its users and offering many services such as Travel and Lifestyle information for those interested.
The human capital at IT firms such as Yahoo is also extremely valuable, and is unable to be quantified. An independent Yahoo could perhaps spur creative and strategic thought that could get the company back on its feet, helping it remain independent.
The problem with an independent Yahoo is the lack of strategic leadership. Once this gets put in place, any ideas of Yahoo as an independent company will be viable, since currently as a public company, they are not. However, recently news has sprung up of taking Yahoo private. I think this is a great alternative for the company, as does former AOL CEO Jonathan Miller, with his efforts to line up private equity and soverign funds to snap up the troubled entity.
Private? Is that Possible?
Yes, I said it - I think it is possibly and maybe the most strategic option for Yahoo's management. Mr. Miller coming out and making such moves excited me, especially with the current dryspell and lack of high value private equity (NYSE:PE) deals. Shareholders of the search engine may be better served with a buyout from a consortium of PE shops or qualified individuals.
Microsoft's interest in the search business would leave other groups like mail, web hosting, and various media groups behind as Ballmer moves to fix MSN. The leftover units could meld together and offer solid services as the company increases it efficiency. What could they do? Well, if you have some of the media partnerships, mail, and web hosting left, you could seek synergies between hosting and email services to provide an information portal, perhaps similar to WSJ (the Wall Street Journal) or FT.com (the Financial Times) with "social" interfaces that converge more with Web 2.0. All said and done, the future of Yahoo would be up to the private investors, led by Icahn and Mr. Miller, who could perhaps guide the company to a more profitable future.
Option 2: Microsoft's MSN Medicine
Microsoft has been looking to fix MSN for a long time, with MSN consistently placing at the bottom half of the top five search engines. In order to move up, a marriage with Yahoo search would be the best option. It is extremely hard, and almost impossible, to edge closer to Google, which has taken the Internet by storm, slowly turning the Internet into a computing platform. This will eventually turning the traditional operating system obsolete.
Granted, this has its advantages such as lower costs due to lower system requirements, but it also requires farflung internet access, and access that is reliable 99.99% of the time. So Google's emergence is a topic for another day.
But where will Yahoo go if Microsoft strips them of their search engine? Microsoft will obviously move up to #2 on the list of search engines, but Yahoo may have a harder time. In my perspective, Yahoo would become a news portal, providing news for the populations around the world. I think Yahoo would do well with this, due to their current rich media presentation, pulling anything from the latest Hollywood gossip to the most recent breakthrough in science and technology. Their revenue base could come partially off advertisements, but perhaps also from a suite of "premium" content. I am no management guru, but I do know that Yahoo has a long ways to go before it gets back on its feet.
Final Thoughts
Yang is gone, Yahoo is left, and the question is whether they will remain, go private, or be eaten by Microsoft. The whole world is waiting to see, and in my opinion, it maybe best to take the company private soon so it can retain its search business and rebuild around this platform. Perhaps finding a niche space to operate in, maybe a financial portal or a sports fanatic portal, and tailor to the search engine that way. It would offer cost cuts and perhaps make the company much more competitive. As 2008 winds down, it is only evident that the internet service providers will prove to be interesting through 2009.
Disclosure: The mutual fund the author is associated with is long GOOG and MSFT.