By Sumit Roy
Natural gas fell after the Energy Information Administration reported that operators withdrew 172 billion cubic feet from storage last week, in line with the 167 to 179 bcf withdrawal that most analysts were expecting. However, the withdrawal was below last year's withdrawal of 192 bcf and the five-year average withdrawal of 188 bcf.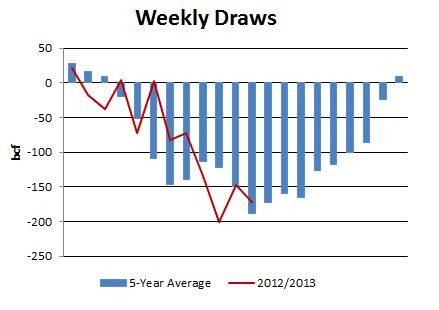 In turn, inventories now stand at 2,996 bcf, which is 102 bcf below the year-ago level and 327 bcf above the five-year average (calculated using a slightly different methodology than the EIA).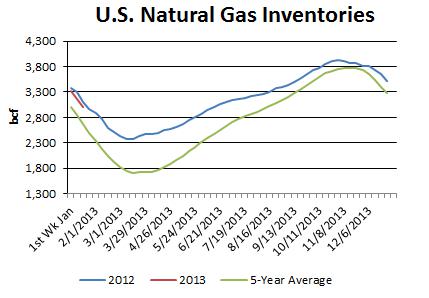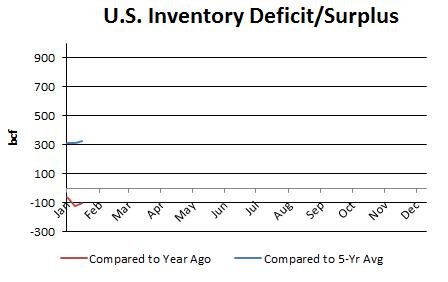 The weather last week was warmer than normal. But looking forward, the NOAA's 6- to 10-day outlook calls for chilly temperatures across the population-dense East Coast and Midwest.
NOAA Six- to 10-Day Outlook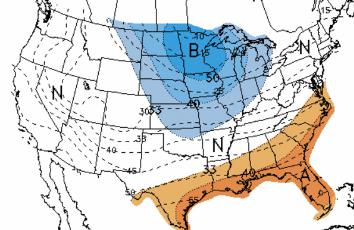 Meanwhile, the number of rigs drilling for natural gas in the U.S. fell by five last week to 429, according to Baker Hughes.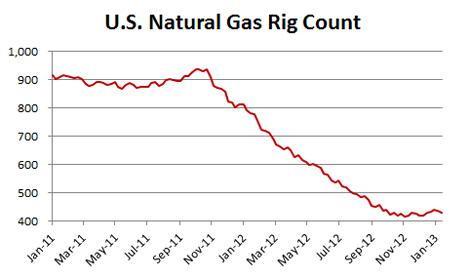 Natural Gas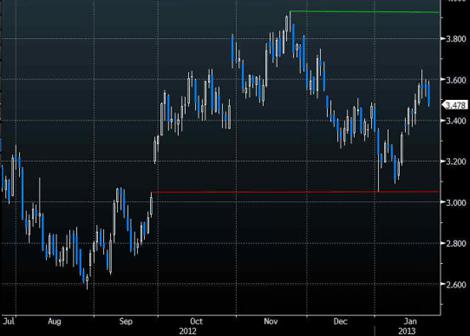 Bottom Line: Natural gas rallied over the past two weeks in anticipation of the cold wave that is currently enveloping the East Coast and Midwest. This weather will likely lead to large withdrawals from storage in the coming weeks, but to what extent will determine whether prices can rally above the recent high near $3.65/mmbtu.
Currently, the inventories are a substantial 327 bcf above the five-year average. If the ongoing cold snap eats into that surplus significantly, then prices may make a run for the $4 mark. Otherwise, expect prices to remain range-bound for the time being.