Ahead of the Consumer Electronics Show this week, Lenovo (OTCPK:LNVGY) unveiled new consumer laptops and a debuted a dual-screen mobile workstation.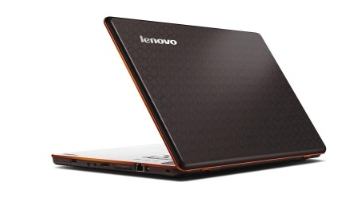 Lenovo, which began to target consumers a year ago, on Monday announced four PCs–the IdeaPad Y650, Y550, Y450 laptops and an all-in-one desktop dubbed the IdeaCentre A600.
Of the laptops, the IdeaPad Y650 (above) is the most interesting (statement, Techmeme). The laptop has a 16-inch screen, is an inch thick at its thinnest point and weighs about 5.6 pounds. The Y550 and Y450 have 15.6 inch and 14 inch screens, respectively. The Y650 will run you $1,199 with the Y550 and Y450 priced at $829 to start. Lenovo said it is also updating its S10 netbook.
The A600 desktop is Lenovo's first all-in-one design and comes with a 21.5 inch screen. Lenovo said that the desktop, which starts at $999, is an inch thick at its thinnest point and is designed for entertainment, high-def and gaming.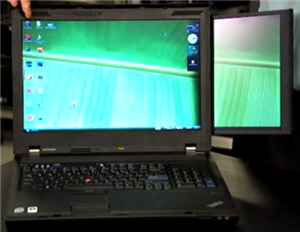 While the pricing and features seem appealing I can't help but wonder if Lenovo is too late to the game. Lenovo just started targeting consumers a year ago and faces stiff competition from HP (NYSE:HPQ), Dell (NASDAQ:DELL), Acer, Sony (NYSE:SNE) and Apple (NASDAQ:AAPL) to name a few. It remains to be seen whether thin designs and a few unique bells and whistles can entice consumers.
On the enterprise side of the equation, Lenovo introduced the ThinkPad W700ds, a dual screen mobile workstation designed for digital content, oil and gas exploration and computer aided design (above). It's unclear how this dual screen workstation will sell, but it's notable just because it's a tad freakish.
In a nutshell, the W700ds (statement) looks like a laptop tank that has a netbook as a Siamese twin.
The W700ds has a 17 inch screen and a 10.6 inch secondary screen attached. The secondary screen can also pivot. This dual-screen laptop starts at $3,663.