Cisco (NASDAQ:CSCO) announced yesterday that it has acquired four-year old Intucell and will pay approximately $475 million in cash and retention based incentives to acquire the entire business and operations of the company.
Intucell's small history is filled with phenomenal accomplishments but little do people know that it owes this success to AT&T (NYSE:T), and more specifically to John Donovan, EVP technology and network operations at AT&T.
Throughout the years, AT&T has remained an innovator. Its inventors have pioneered new technologies and developed promising new products and services, but nearly four years ago, the company adjudicated that it needs a change in its corporate culture to innovate new technologies to improve its efficacy.
Donovan, who joined AT&T around the same time, was the executive given responsibility to initiate the establishment of at least three innovation centers for the same purpose: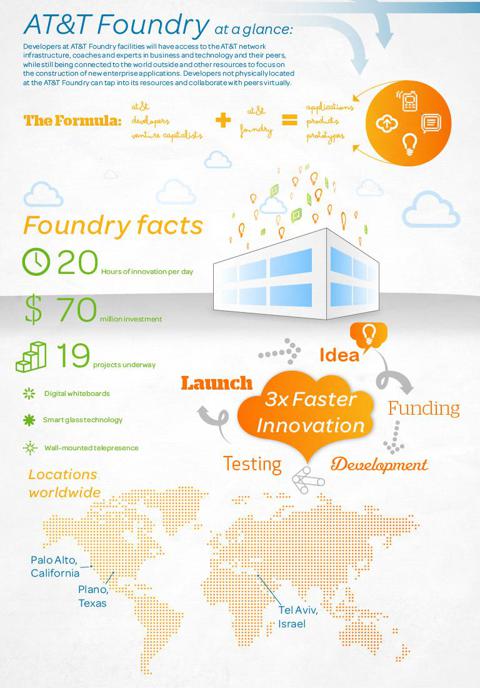 Click to enlarge
In early 2011, Donovan held with Israeli communications startups a round of get-acquainted meetings. Here, he met Intucell's Co-Founder and CEO Rani Wellingstein - a meeting, apparently, so auspicious that Donovan decided to adopt Intucell's solution for optimizing AT&T mobile networks. Just a year later, Intucell had secured a contract with AT&T worth tens of millions of dollars, which consequently brought the company to the attention of Cisco and for Cisco's eventual alacrity to pay the whopping sum of $475 million for it.
However, Cisco was not the first to the party. Bessemer Venture Partners, in exchange for nearly half the equity of the Israeli startup, made a bet of $6 million two years ago. A risky bet then considering it had no customers at that time.
Most of Intucell's operations deal with the services to vendors by providing solutions as self-organizing network (SON) for automatic optimization of network performance. The company's technology is based on software based algorithms, which enables mobile carriers to monitor and tune their networks in real time on the basis of network traffic and user demand.
The tremendous growth in data traffic by mobile phone users, especially all the multimedia contents, have forced mobile carriers to deal with the gargantuan loads on their equipments. A need to deal with this has become more indispensable with the introduction of 4G, LTE and other higher networks. Before Intucell, other applications helped vendors by channeling traffic to other parallel networks like fiber optics or WiFi where possible, while others dealt with the problem through more sophisticated traffic management. The change Intucell proprietary solutions made at AT&T apparently helped it reduce traffic overload at communications towers by 15%. This was a huge reduction, which later helped Intucell add additional ten service providers as customers.
In my view, this acquisition is an important step for Cisco strategically albeit it never had a lot of options before this anyway. The company was looking to get into a business that sold network monitoring solutions to carriers for a very long time, but didn't want to sell hardware base solutions because of already existing margin pressures and increasing Chinese competition; either way they could have:
Acquired a new technological platform like Intucell for billions of dollars, such as the acquisition of NDS back in July 2012;
Purchased products for hundreds of millions of dollars; or
Hired quality personnel and/or intellectual property.
The acquisition of Intucell is somewhere between the first and second category. Most of Cisco's acquisitions in Israel, contrary to which the company claims, belongs to the first and second rather than third category. For instance last December it acquired BroadHop, a move to improve its carrier networks portfolio. It spent $141 million to acquire network traffic management vendor Cariden Technologies. Earlier in the year, Cisco bolstered its network management solutions for service providers via acquiring the software business of ClearAccess.
Nevertheless, Cisco can now combine Intucell's technology with its own, creating a powerful solution for the mobile carriers, which would be expeditiously fruitful based on the speed of its deployment at AT&T. Consequently, as result of acquiring Intucell, Cisco has now become the only company in the world with a technology deployment of this specific criteria, on a large network. It can now compete in the market where Alcatel-Lucent SA (ALU), Ericsson (NASDAQ:ERIC) are the leaders, all thanks to AT&T in the first place.
Disclosure: I have no positions in any stocks mentioned, and no plans to initiate any positions within the next 72 hours. I wrote this article myself, and it expresses my own opinions. I am not receiving compensation for it (other than from Seeking Alpha). I have no business relationship with any company whose stock is mentioned in this article.