Online retailer Amazon.com (NASDAQ: AMZN) completed the 2008 holiday shopping season with exceptionally strong overall results. Overall, spending per customer was $163.63 up 17% from $139.78 in 2007, according to data gathered by Geezeo's Main Street Spending Index (MSSI).
click to enlarge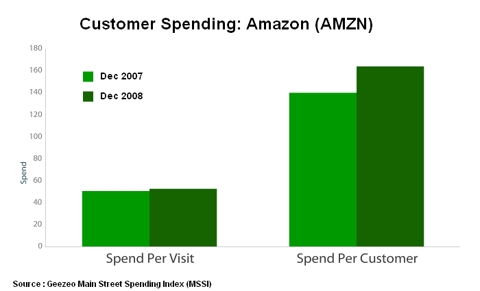 Customer spending per visit was up 4% to $52.54 in December from $50.52 the previous year. Visits per customer during the month showed a much stronger gain of 12% from 2.77 to 3.11.
click to enlarge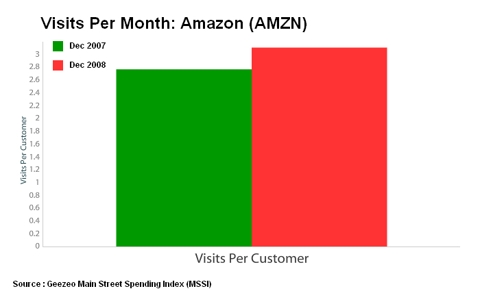 These numbers are more impressive given the overall challenges in the retail sector. Expect Amazon to continue to see strong growth as online shopping continues to outperform brick and mortar retailers.