India is one of almost 200 countries in which I would be happy to capture a double-digit discount on a closed-end fund. Others include Kyrgyzstan and Djibouti. In the case of India, there is a closed-end fund, the India Fund, Inc. (NYSE:IFN) with a current NAV of $24.61 and current market price of $21.95 for a double-digit discount to NAV. This discount is greater than its average year-to-date, five-year average, and ten-year average discount.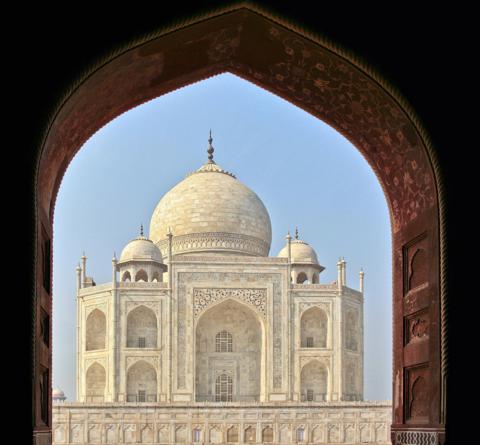 India's equity market is not that expensive. Their prospective return is probably better than that of the US and most other developed markets. The ratio of their total equity market to their GDP is somewhat lower compared with that ratio in the US. It is also much lower than the peak that it hit in 2007. As is typical for an emerging market, their GDP growth is much higher than any major developed market. India is a democracy and has some political advantages over competing emerging markets such as China and Russia.
India is less faddish than it was a few years ago, but this security has been doing okay recently. The one-year trailing NAV return has been just over 11 percent. There is also an 11 percent distribution yield (this is not from income only, but it does return capital which is a positive for a security at a discount to NAV). The most recent income dividend was $0.15 and the most recent capital gains dividend was $2.22. Both types of dividends are paid annually. They went ex-dividend on December 19, 2012. The fund's inception date was February 14, 1994 and it is advised by Aberdeen Asset Management Asia Ltd. The fund has assets of $877 million as of the end of last year. Turnover is too high at 31%. Management fees are too high at about one percent. The expense ratio is an indefensible but all too typical one-and-a-quarter percent.
Looking at the portfolio, top sectors include consumer goods, financials, and technology. Top holdings include Housing Development Finance Corp, ICICI Bank, and Tata Consultancy Services.
IFN's managers do not appear to be crowning themselves in glory when their fund is compared to Morgan Stanley's India Investment Fund (NYSE:IIF). IIF's 1-year NAV return is better by over 5%, its 1-year market return is better by almost 5%, and its discount is greater by over 1%. They both own pretty similar portfolios. In terms of top sectors, IFN has a stronger tilt towards consumer goods and IIF towards financials. Six rupees of one and a half dozen rupees of the other. Top holdings are more or less the same. Where they differ, they will correlate closely anyway.
IFN's objective:
The Fund seeks long-term capital appreciation, which it seeks to achieve by investing primarily in the equity securities of Indian companies.
And IIF's objective:
The Fund seeks long-term capital appreciation, which it seeks to achieve by investing primarily in equity securities of Indian issuers.
Unless there is something more attractive about "companies" than "issuers," these both look the same (and that is not intended to be at all pejorative towards Asian funds).
So why IFN and why now? My favorite Indian holiday is Diwali, the Festival of Lights, the five-day festival celebrating the start of the Hindu New Year. I love the fireworks. My second and third favorite dates on the Indian calendar are IFN's biannual buybacks in which they tender for 5% of their shares for NAV less a 2% transaction fee. Large holders get prorated, but holders of 99 shares or fewer do not. Currently, the math works approximately like this. If you buy 99 shares you will get NAV of ($24.61 x 99 = $2,436.39) - $48.73 transaction fee. If you pay a market price of $2,173.05, you will receive a profit of $214.61. Since you can execute this trade twice a year (assuming you buy back the shares after tendering), you will profit by $429.22 per year per account on a $2,173.05 investment for a 20% average yield.
In terms of timing, they execute the buybacks in March and September, but I would recommend against waiting until the last second, so that things can get sorted with your broker and so that you don't pay an inflated price due to a run up driven by the tender offer.
Disclosure: The author is long IFN. The author wrote this article themselves, and it expresses their own opinions. The author is not receiving compensation for it (other than from Seeking Alpha). The author has no business relationship with any company whose stock is mentioned in this article.
Additional disclosure: Chris DeMuth Jr is a portfolio manager at Rangeley Capital. Rangeley invests with a margin of safety by buying securities at deep discounts to their intrinsic value and unlocking that value through corporate events. In order to maximize total returns for our investors, we reserve the right to make investment decisions regarding any security without further notification except where such notification is required by law.