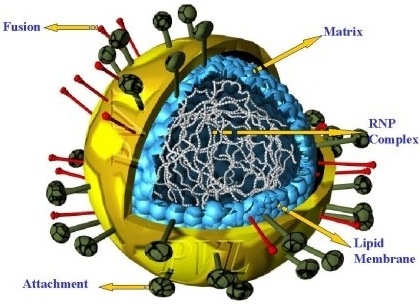 Cubist (CBST) and Alnylam (NASDAQ:ALNY) have formed a strategic collaboration to develop and commercialize Alnylam's ALN-RSV program. The RSV-specific RNAi therapeutic program includes ALN-RSV01, which is currently in Phase II clinical development for the treatment of respiratory syncytial virus (RSV) infection in adult lung transplant patients, as well as several other potent and specific second-generation RNAi-based RSV inhibitors in pre-clinical studies.
Deal Terms
————————-
- $20M upfront
- $82.5M in potential sales and milestone payments
- 50/50 Co-development and profit sharing agreement in US
- Cubist has full commercialization rights EX-US and Asia
- Alnylam receives double digit royalties EX-US and Asia
Cubist? Really? It's not that I don't have respect for Cubist, I do. It just strikes me as an odd partnership choice. Why couldn't Alnylam land another one of those megadeals it's known for; one of those that In Vivo appoints its deal of the year? Might it be because all of the big pharma players said no? The GEMINI study (small phase IIa with ALN-RSV01) published about a year ago was supposedly the proof that RNAi could work in humans. Well, if so, where is the obscene upfront?
The trial in question was small and mostly artificial. The patients were infected and treated with RSV in their nose… not their lungs like it would be in actual patients. When Alnylam can get the drug to the lower lung and have it reduce viral load and improved clinical symptoms, I'll be impressed. In addition, to be approved this drug must show some benefit regarding a reduction of days in the hospital or reduction in symptoms, two topics GEMINI didn't even begin to address.
I could be wrong here, but my guess is that these issues are why Alnylam partnered this drug with Cubist and not with big pharma. Overall, the deal is probably fairly valued, though not by recent Alnylam standards; ALNY is trading down 6% on the day as I write this so it seems that the market was a bit disappointed.
The street better get used to it; I've said it before and I'll say it again: I don't believe in RNAi as a human therapy for a wide range of diseases (if any). Now, that doesn't mean I don't want to see it succeed or want the companies to fizzle out and die; cutting edge research is essential to both medicine and the economy… just don't ask me to invest in Alnylam.