Shares of Colgate-Palmolive (NYSE:CL) appear fully valued. However, new initiatives at the company together with a possible sale of its Hill's Pet Nutrition business could provide positive surprises in the next few years. Colgate's common stock is up about 3% since my last cautious article on the company compared to a gain of about 5% for the S&P 500 Index (see graph). This article will take a close look at Colgate's restructuring initiatives and its valuation and why the shares are a good alternative to investing in corporate/treasury bonds. Finally, it will show why a possible spin-off of Hill's Pet could be beneficial for current shareholders.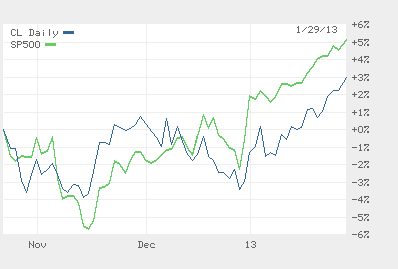 Restructuring and Other New Initiatives
In its third quarter press release, Colgate announced a restructuring program aimed at reducing structural costs and bringing new efficiencies. This program comes as a surprise as Colgate already operates at industry-leading margins and a number of observers questioned the risks of the program. An analyst even compared the restructuring plan to "squeezing the lemon too hard".
The restructuring program will reduce Colgate's workforce by 6% (approximately 2,300 employees) and its facilities by 10%. Overall, the program will have over 30% rate of return and a payback time-frame of three to four years. On a pre-tax basis, Colgate estimates the total cost of the program between $1.1 and $1.3 billion. The annual savings after the fourth year are estimated between $365 and $435 million ($250-$300 million on an after-tax basis assuming a tax rate of 32.6%), or 2.2% to 2.6% improvement in gross margin from current levels. The program is in addition to other initiatives aimed at improving the supply and demand chain through a more centralized process and more integrated replenishment and production plans, respectively.
Colgate's consolidation efforts are already evident. In the second half of last year, Colgate moved all of its global advertising (worth over $1.2 billion) into a single agency, Red Fuse, which the global ad agency WPP set up for this purpose. Further, Colgate-Palmolive is reportedly co-loading trucks with Kimberly-Clark in an effort to cut costs and the company successfully downsized packaging in Germany while refreshing the look, which should further improve gross margins.
From new product initiatives standpoint, Colgate successfully launched its electric toothbrush, in partnership with Japan based Omron, in the United Kingdom. In the U.S., it launched the Optic White toothpaste and mouthwash line. Globally, Colgate continued to maintain a leading share in the toothpaste market (45% of the world market).
Valuation
Colgate has 472.5 million shares outstanding for a market capitalization of $52 billion and an enterprise value of $56.5 billion. The company shares have a dividend yield of about 2.3% and very low beta of 0.4. The shares trade at about 18 times 2013 estimated earnings, compared to 20 and 17 for competitors Church & Dwight (NYSE:CHD) and Procter & Gamble (NYSE:PG), respectively, and 13 for the S&P 500. However, Colgate clearly commands the highest price-to-sales and price-to-book ratios of 3.1 and 20.1 compared to 2.8 and 3.9 for Church & Dwight, 2.5 and 3.1 for Procter & Gamble, and 1.4 and 5.8 for the S&P 500 Index, respectively.
It seems like a higher valuation is justified by Colgate's superior margins, which are likely to continue to improve due to the initiatives described earlier. For example, Colgate-Palmolive has an earnings before interest, tax, depreciation, and amortization (EBITDA) margin of 25%, which is favorable, compared to EBITDA margins of 21.2%, 21.6%, and 20.2% for Church & Dwight, Procter & Gamble, and the S&P 500 Index. Finally, Colgate's dividend yield is better than the 10-year treasury yield, recently at about 2%. As interest rates rise, Colgate is better prepared to weather an inflationary environment than government and corporate fixed income securities.
Hill's Pet Segment Could Be Colgate's Zoetis In A Few Years
In a few days the pharmaceutical giant Pfizer (NYSE:PFE) will spin-off its animal medicine unit Zoetis (NYSE:ZTS) valuing the new company at, likely, over $12 billion. According to SEC filings, Zoetis had revenue of $2.8 billion in 2009 rising to $4.2 billion in 2011. Colgate's Hill's Pet segment recorded $2.2 billion of revenue in 2011. If Colgate is able to increase Hill's Pet segment sales at a rate similar to that of Zoetis, it might spin-off the unit at a higher valuation as it has better profitability (2011 operating margin of 25.8%) than Zoetis (operating margin of about 20% for the first nine months of 2012). Assuming Colgate is able to grow Hill's Pet and spin it off in 2015, this will provide significant value to shareholders, similar to Zoetis IPO.
Currently, Hill's Pet has a 70% market share of the prescription diet market for pets but lags in the naturals category. However, the company recently re-launched the Science Diet brand and the Ideal Balance brand is showing improved results. While it is not certain whether Colgate will be able to grow Hill's Pet in the next two years similar to Zoetis's growth during 2010-2011, Colgate is certainly positioning the brand for growth. A quick search on Careerbuilder.com revealed 20 job postings in the sales department for Hill's Pet across the U.S. This is in contrast to the headcount reductions at Colgate mentioned earlier.
Conclusion
Shares of Colgate are not cheap at current levels, however, the company recently announced major restructuring campaign and this together with its proven marketing and product innovation skills should contribute to a stable growth and low volatility. In addition, there could be hidden value in Hill's Pet segment if the company is able to grow the segment and spin it off. While waiting for value to surface, investors at Colgate are compensated with an attractive dividend yield of 2.3%.
Disclosure: I have no positions in any stocks mentioned, and no plans to initiate any positions within the next 72 hours. I wrote this article myself, and it expresses my own opinions. I am not receiving compensation for it (other than from Seeking Alpha). I have no business relationship with any company whose stock is mentioned in this article.