By Sumit Roy
Natural gas fell after the Energy Information Administration reported that operators withdrew 194 billion cubic feet from storage last week, below the 200 to 204 bcf withdrawal most analysts were expecting (Related: "WTI Nears $100 Amid Broad Risk Rally, Oil Volatility Plunges To Record Low"). However, the withdrawal was above last year's withdrawal of 132 bcf and the five-year average withdrawal of 173 bcf.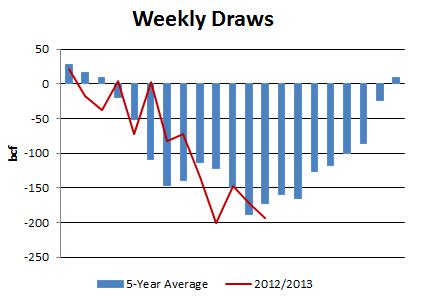 In turn, inventories now stand at 2802 bcf, which is 164 bcf below the year-ago level and 307 bcf above the five-year average (calculated using a slightly different methodology than the EIA).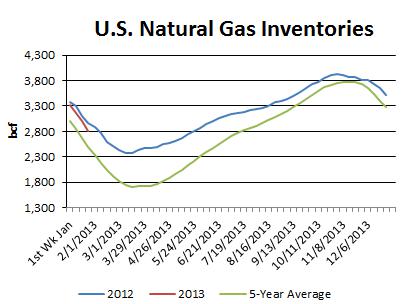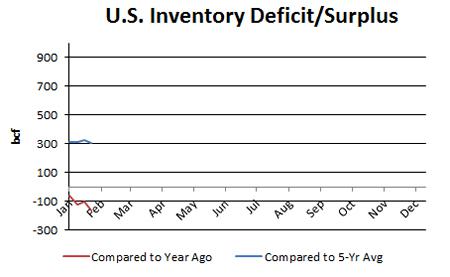 The weather last week was very close to seasonal norms. But looking forward, the NOAA's six- to 10-day outlook calls for mild temperatures across much of the U.S.

NOAA 6 TO 10 DAY OUTLOOK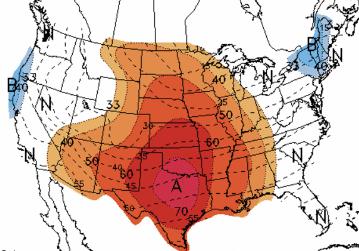 Meanwhile, the number of rigs drilling for natural gas in the U.S. rose by five last week to 434, according to Baker Hughes.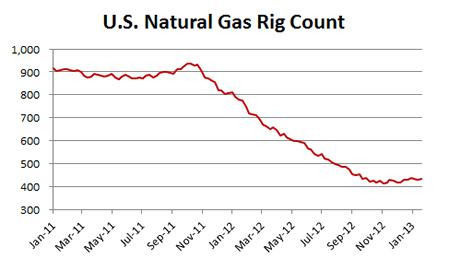 Natural Gas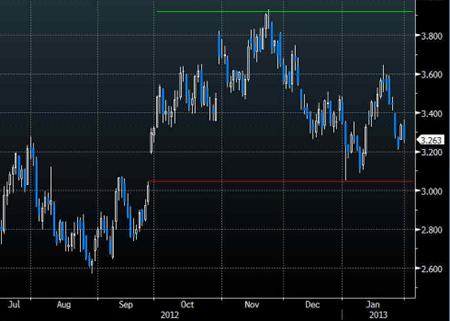 Bottom Line: Natural gas has fallen in recent sessions, as forward-looking weather forecasts have pointed to the arrival of warmer-than-normal temperatures over the next two weeks. That will dampen gas demand and lead to smaller withdrawals from storage.
That said, that natural gas market looks relatively tight on a weather-adjusted basis. Last week's withdrawal of 194 bcf was notably above the five-year average withdrawal of 173 bcf, even though temperatures in the two periods were comparable. That suggests a market that is 3 bcf/d tighter than the five-year average.
Indeed, since the beginning of November, withdrawals from inventories have essentially matched the five-year average (in aggregate) despite a milder-than-normal winter thus far. Still, unless weather cooperates, the best bulls can hope for is a range-bound market given that inventories will end the withdrawal season at an elevated 2,000 bcf, barring a reduction in the surplus over the five-year average.