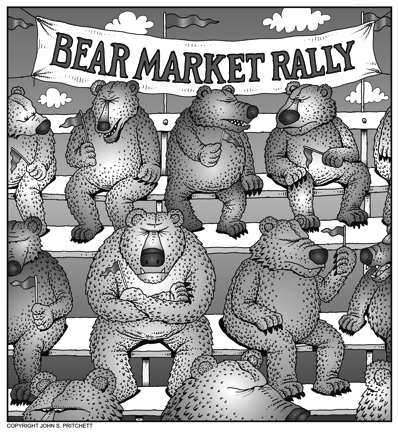 Before getting into the meat of conditions today, it should be noted soon the format for Dave's Daily will change from just a market summary to something more action focused.
There would have to be some triggering events stampeding the herd. We got that spark from the eurozone Monday from both Spain and Italy. In Spain, Prime Minister Rajoy was accused of taking a bribe, and in Italy, bank fraud is widely suspected, as is a possible second coming of Berlusconi. This sank stocks there and in the U.S.
I posted a weekly chart of each ETF, Spain (NYSEARCA:EWP) and Italy (NYSEARCA:EWI) with DeMark weekly sequential counts, where a 9 would indicate an exit from our trading strategy. (The weekly charts below don't reflect Monday's steep declines yet.)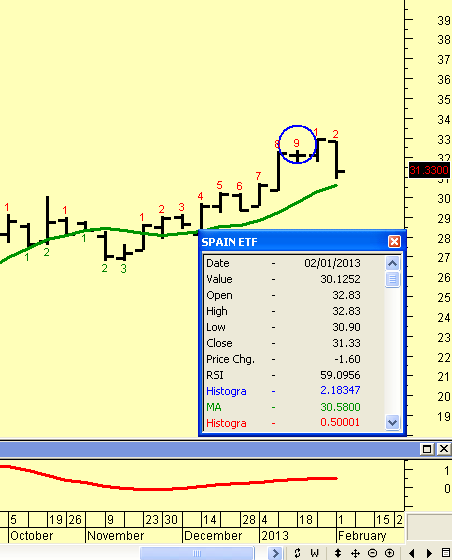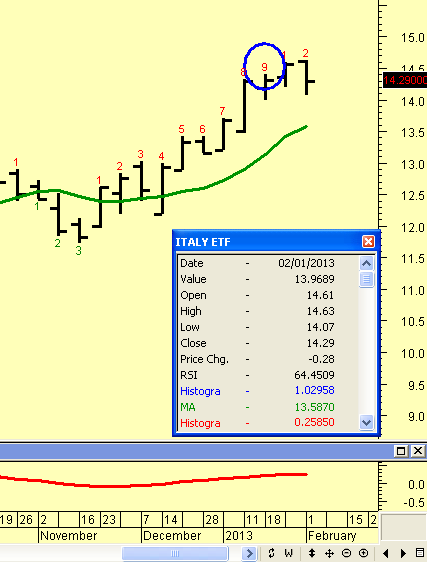 EWP lost 5.25% Monday, and EWI lost 5.8%. This ripped through other eurozone sectors, which then spilled over to the U.S. The eurozone is like tar balls in the Gulf that wash ashore now and again, spoiling conditions. Why? Because problems there have just been temporarily papered over by ECB QE liquidity and other financial engineering techniques.
In the U.S., economic data included a disappointing Factory Orders Report (1.8% vs. 2.4% expected and prior revised lower to -.3% from 0.0%).
Eventually you knew lawsuits from the financial crisis would be forthcoming. S&P acknowledged that parent McGraw-Hill (MHP) would be facing a lawsuit from those who relied on their ratings of subprime mortgages and other instruments. Moodys (NYSE:MCO) fell in sympathy, which hurt the financial (NYSEARCA:XLF) sector. The biggest losing sectors on the day were those with the highest volatility (beta) tech and (NASDAQ:QQQ) and small caps (NYSEARCA:IWM).
It doesn't take much to stampede an overbought market. Selling was widespread, and volume naturally rose on selling as trailing stops were hit. The dollar (NYSEARCA:UUP) was higher on a flight to safety, while risk assets were back in favor like gold (NYSEARCA:GLD), once again out of sync with the typical dollar relationship.
For our part, we raised cash up to 35% of our primary trading portfolio, as markets appeared primed for some corrective action. Clearly, you can't see indexes move along at a 5% monthly clip like we were back in the dotcom days. And sure, the Fed remains busy adding liquidity to markets, meaning there should be some dip buying at some point.
Volume did pick up some on selling, and breadth per the WSJ negative.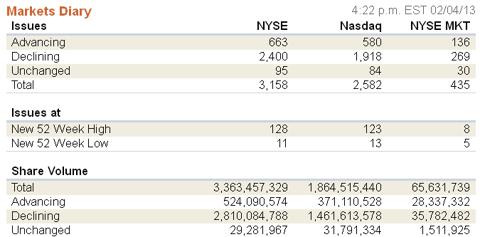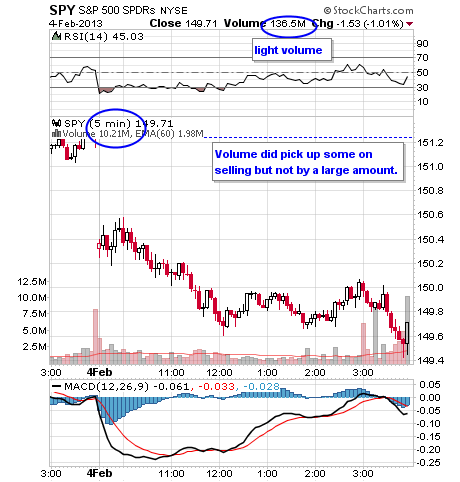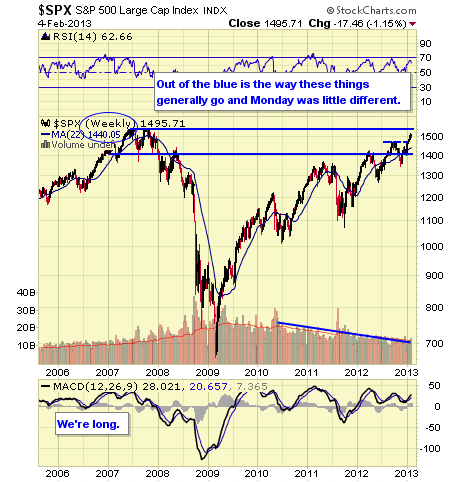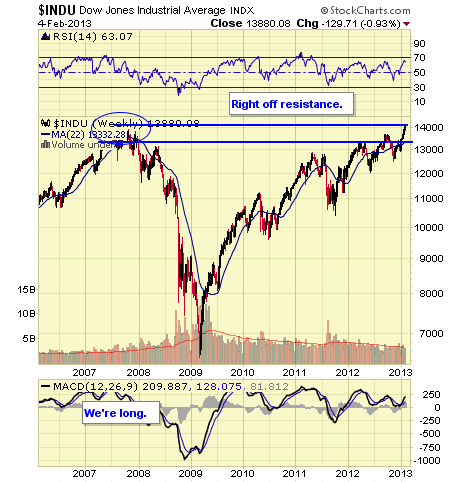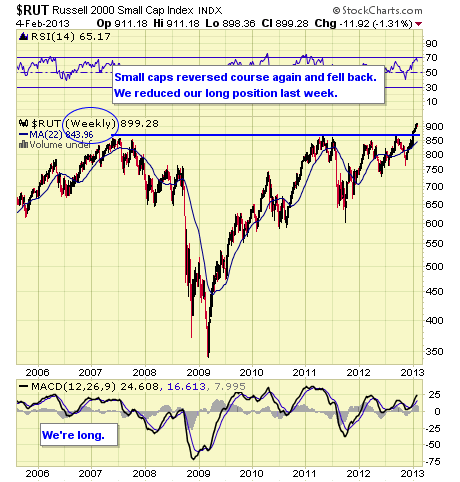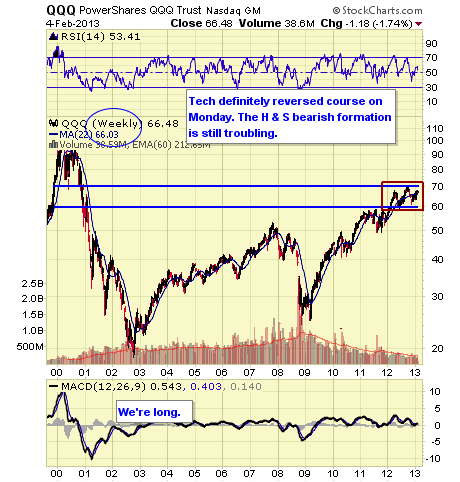 Continue to U.S. Sector, Stocks & Bond ETFs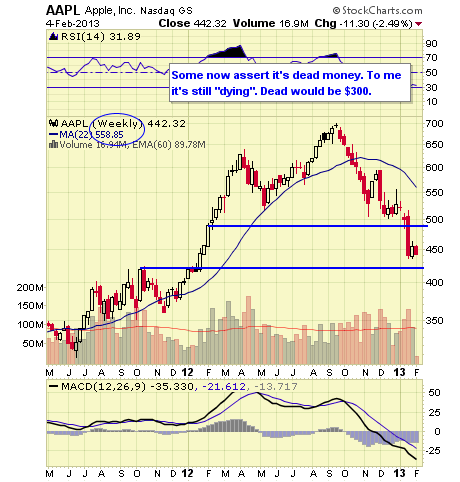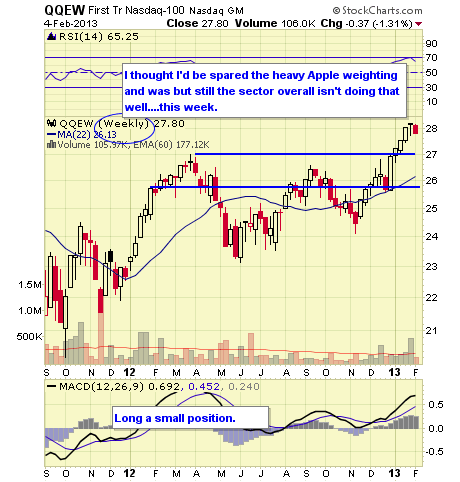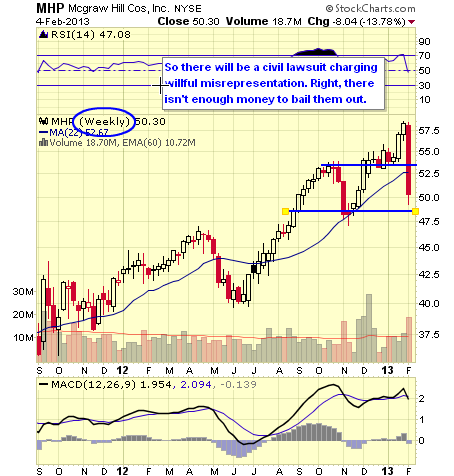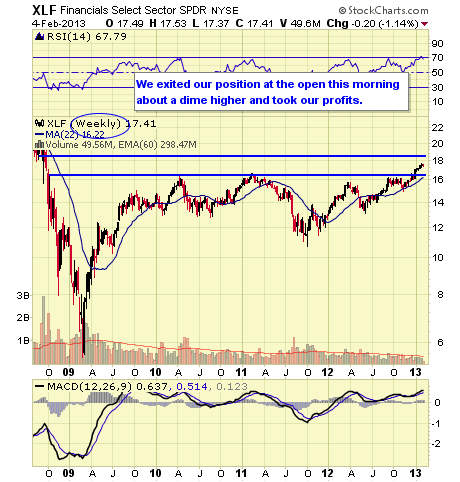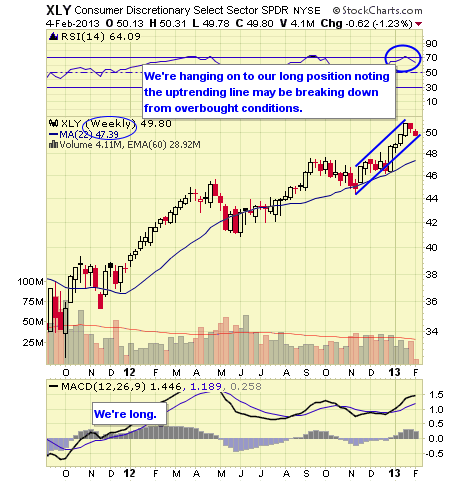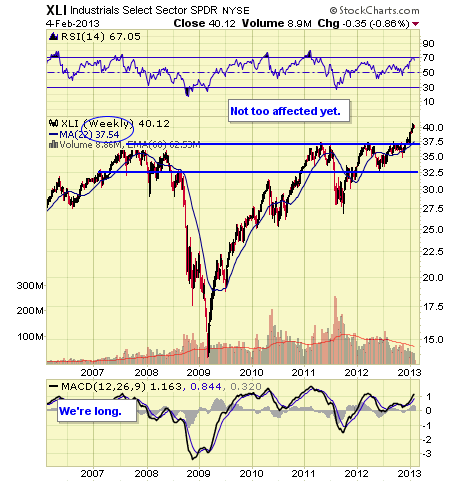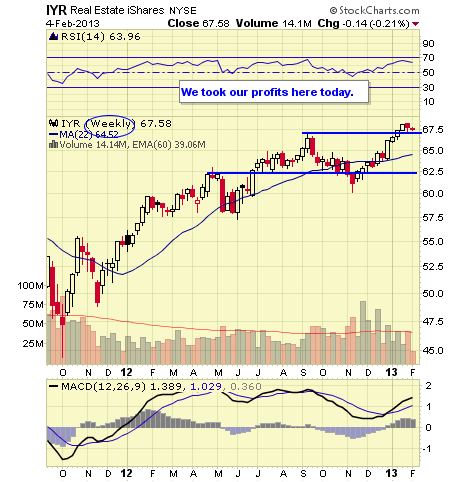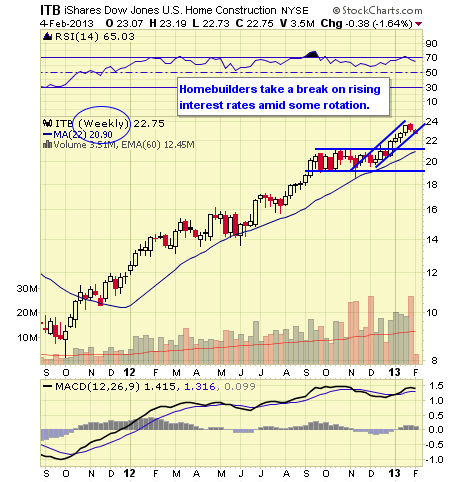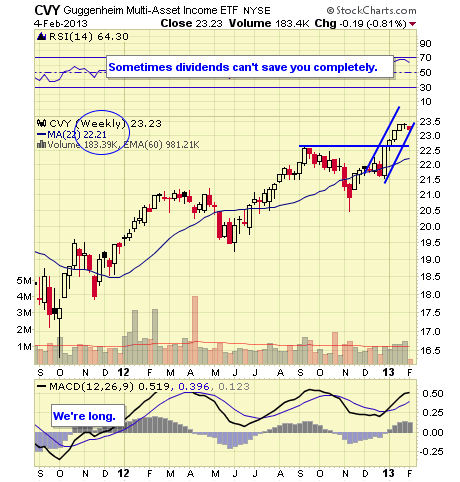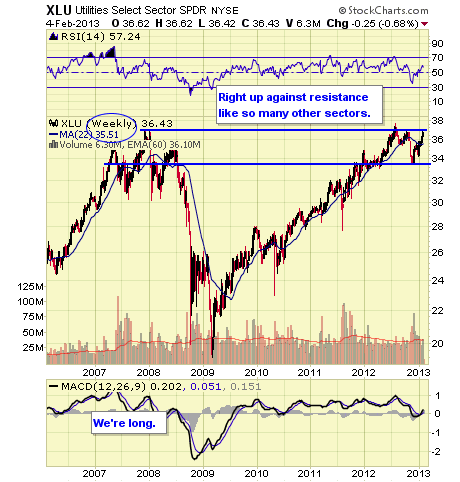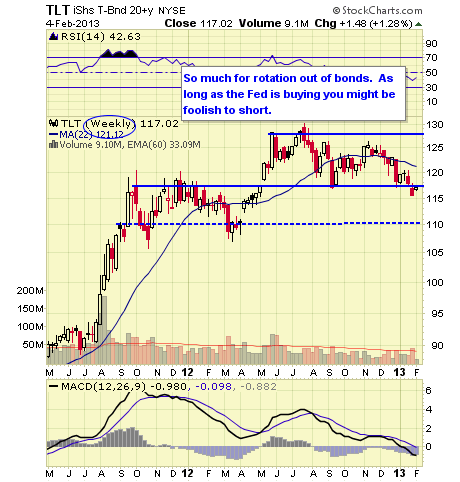 Continue to Currency & Commodity Market ETFs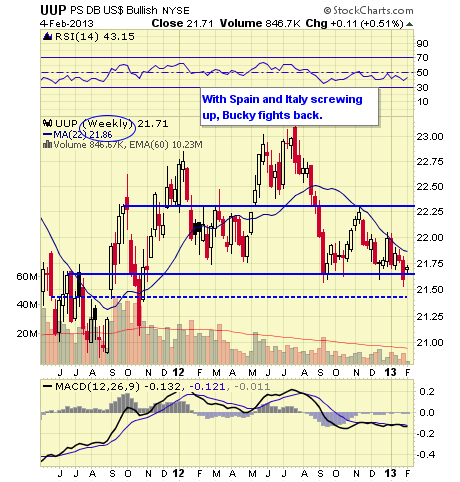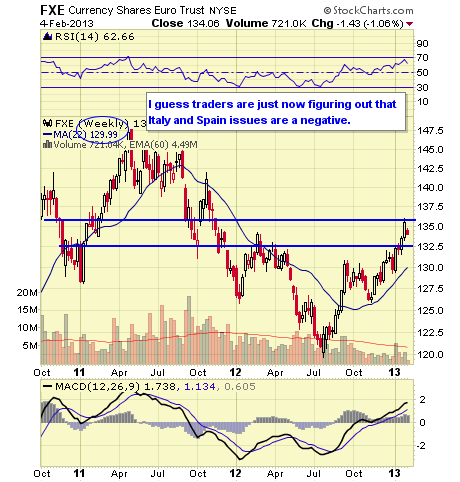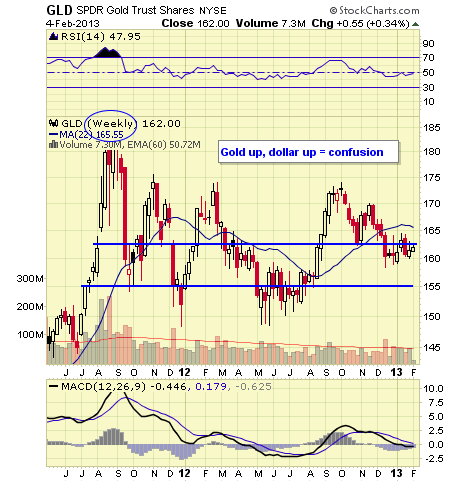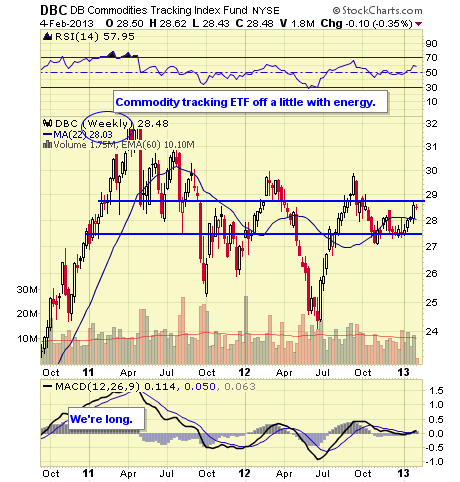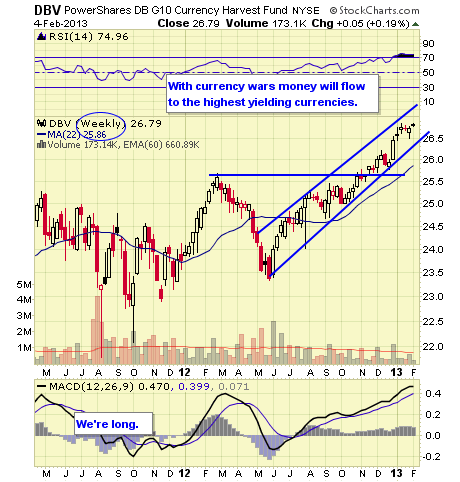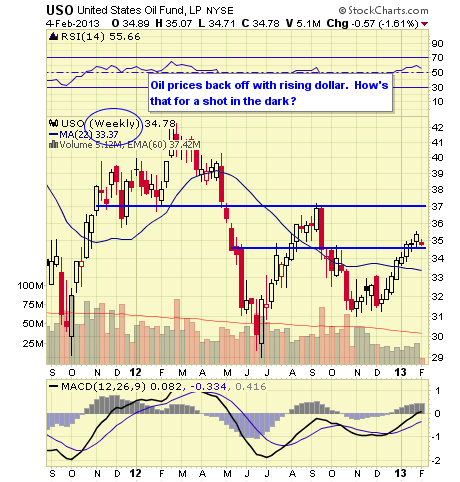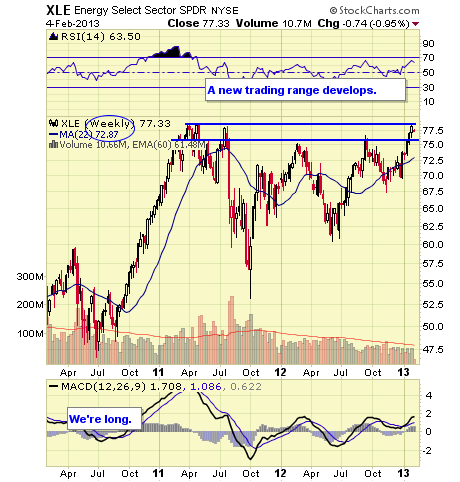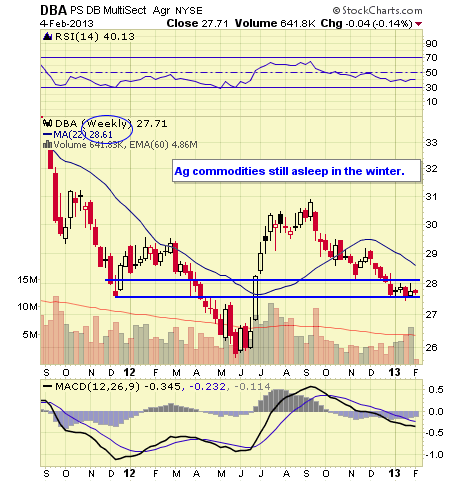 Continue to Overseas Sectors & ETFs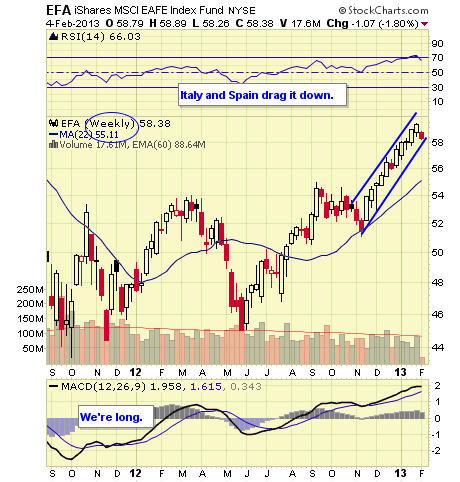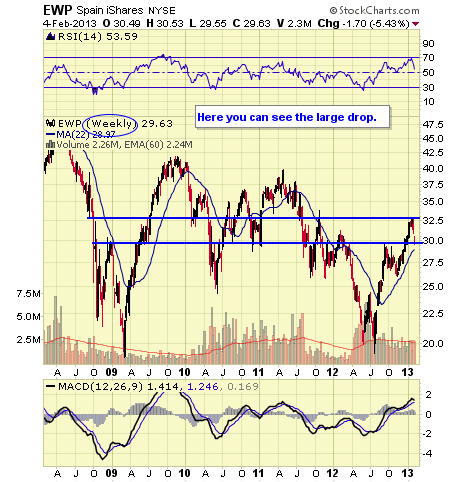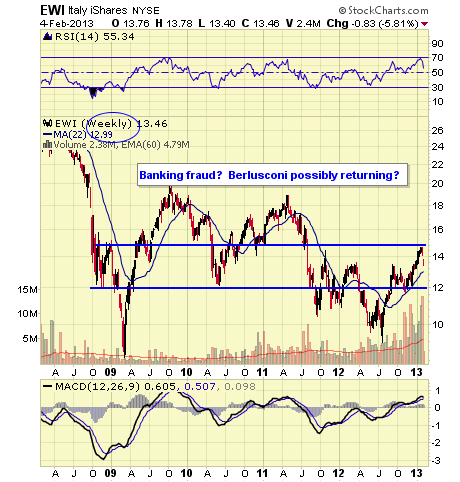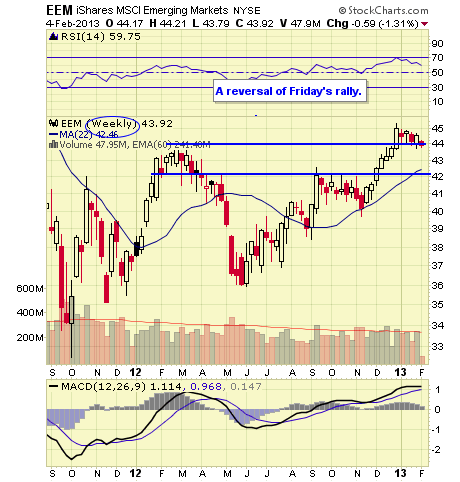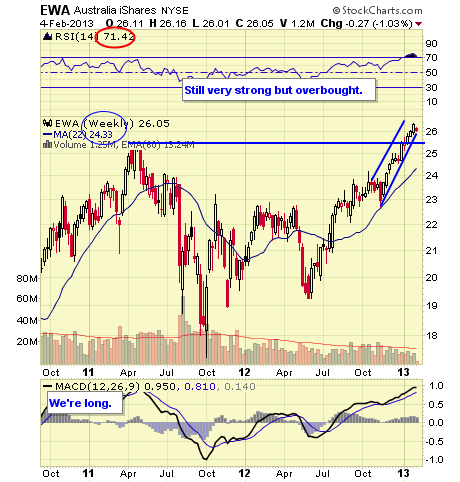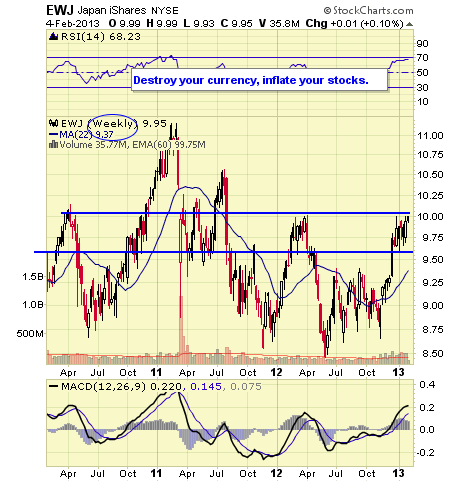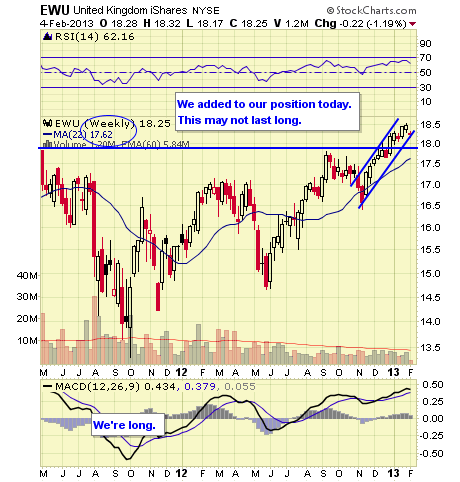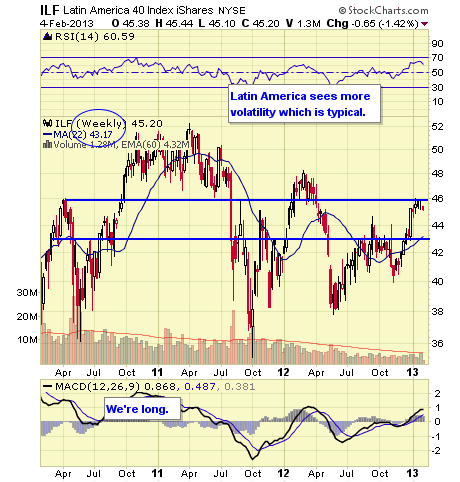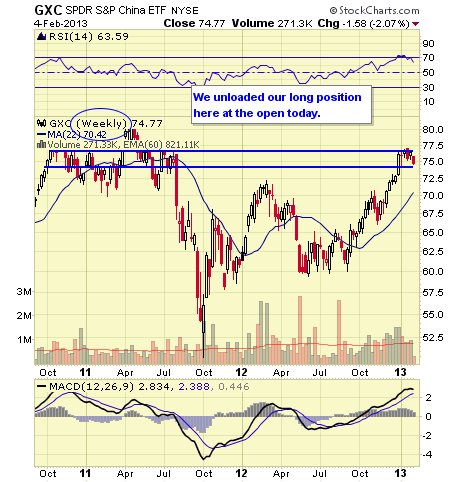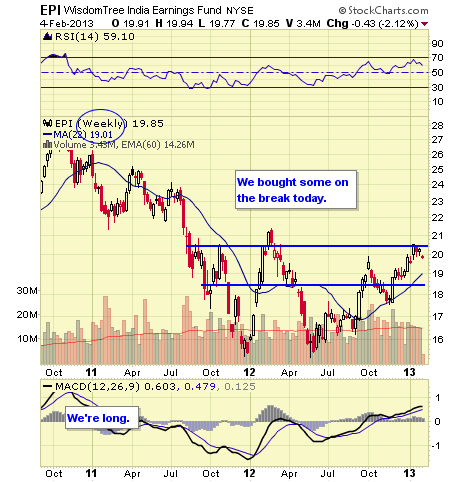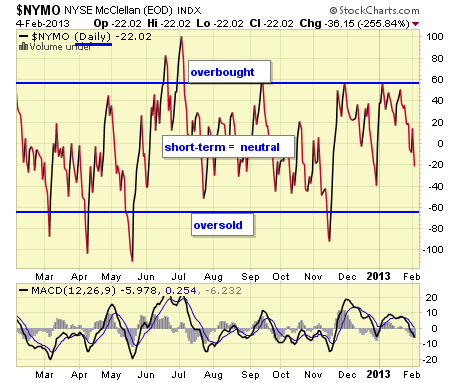 The NYMO is a market breadth indicator that is based on the difference between the number of advancing and declining issues on the NYSE. When readings are +60/-60, markets are extended short term.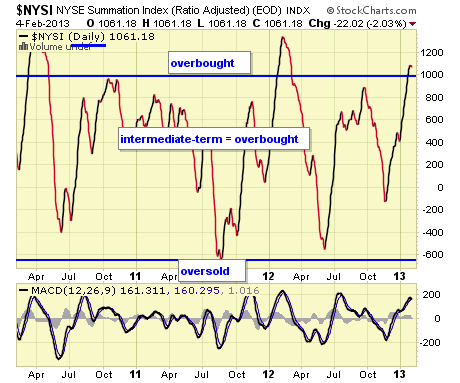 The McClellan Summation Index is a long-term version of the McClellan Oscillator. It is a market breadth indicator, and interpretation is similar to that of the McClellan Oscillator, except that it is more suited to major trends. I believe readings of +1000/-1000 reveal markets as much extended.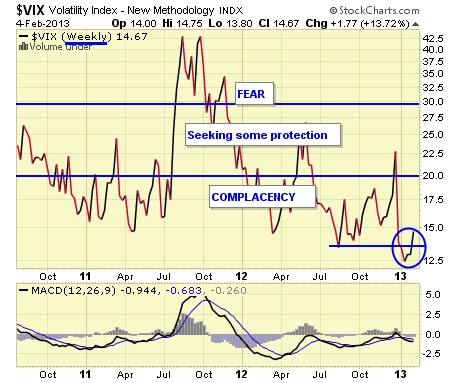 The VIX is a widely used measure of market risk, and is often referred to as the "investor fear gauge." Our own interpretation is highlighted in the chart above. The VIX measures the level of put option activity over a 30-day period. Greater buying of put options (protection) causes the index to rise.
Concluding Remarks
Yum Brands (NYSE:YUM) had a disappointing report and outlook. KFC has been getting some bad press lately.
There isn't too much in the way of news, apart from Spain and Italy. Let's see how quickly the ECB and EU cover things up for them.
Disclaimer: The ETF Digest maintains an active ETF trading portfolio and a wide selection of ETFs away from portfolios in an independent listing. Current "trading" positions in active portfolios, if any, are embedded within charts: Lazy & Hedged Lazy Portfolios maintain the follow positions: VT, MGV, BND, BSV, VGT, VWO, VNO, IAU, DJCI, DJP, VMBS, VIG, ILF, EWA, IEV, EWC, EWJ, EWG, & EWU
The charts and comments are only the author's view of market activity and aren't recommendations to buy or sell any security. Market sectors and related ETFs are selected based on his opinion as to their importance in providing the viewer a comprehensive summary of market conditions for the featured period. Chart annotations aren't predictive of any future market action rather, they only demonstrate the author's opinion as to a range of possibilities going forward.
Disclosure: I have no positions in any stocks mentioned, and no plans to initiate any positions within the next 72 hours. I wrote this article myself, and it expresses my own opinions. I am not receiving compensation for it. I have no business relationship with any company whose stock is mentioned in this article.