In its latest quarterly release, Nokia (NYSE:NOK) announced it is making a profit again, albeit only a little. It has managed to get a quarterly EPS of $0.05 in Q4, up from a negative $0.26 in Q3.This is in partly due to increased smartphone sales, and partly because Nokia has been able to reduce its costs. Royalties from patents owned by Nokia also contributed over 65 million dollars. Could this signal a starting point from which the shares will climb back up? There are signs that would indicate so.
Sales up in Europe, down in China.
Nokia appears to be getting some foothold in the United States, with a 40% year-over-year rise in devices sold. More notably however, net sales in Europe, where Nokia sells a lot of its Lumia phones, went up by 23% compared to last quarter. Sales in China are going down as fewer and fewer people are buying Nokia's Symbian phones. However, the increase in Lumia sales worldwide more than makes up for this, raising Nokia's total net sales by 8% quarter over quarter.
Lumia 620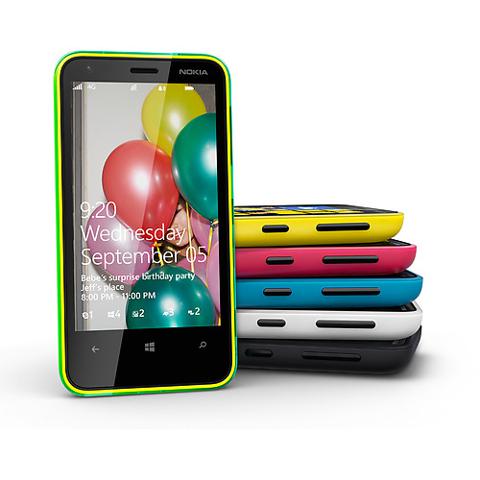 Click to enlarge
Nokia recently released its new Lumia 620, giving consumers a cheaper alternative to its Lumia 920 flagship phone. While the 620 has a smaller screen, and only 512MB of RAM memory, it's a lot cheaper than its more high-end cousin. It also has a wide range of removable covers, giving it an extra edge in a market where image is everything. There's a great review of the Nokia 620 on Knowyourmobile.com, which called the Lumia 620 "the best you can get for £150".
Nokia Tablet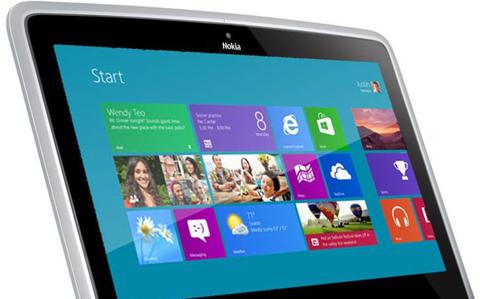 Click to enlarge
I expect Nokia will release its new tablet at the press conference it will be holding at the open day of the Mobile World Congress, later this month in Barcelona. This will most likely be a windows-based tablet, as can be read from the statement CEO Stephen Elop recently made: "We would consider any option (Android or Windows). It is important to note that the opportunity for companionship is something that any user is looking for. So, when you think about the Lumia 920, running on Windows Phone, having a Windows tablet or PC or Xbox is something that will give us the opportunity to have a pretty integrated experience. Our first focus on what we look at is clearly in the Microsoft side."
Sometimes, it's better to be patient.
I wouldn't rush to buy shares in Nokia just yet, because although it made a profit last quarter, we can't be sure this will continue. I will however, keep a close eye on Nokia, because if mobile sales keep increasing, and Nokia manages to sell its new tablet at a reasonable price, I can see the EPS going up significantly in 2013.
What do you think? Is Nokia undervalued at the moment? Will it be able to compete with such companies as Apple and Samsung? Please comment below .

Disclosure: I have no positions in any stocks mentioned, and no plans to initiate any positions within the next 72 hours. I wrote this article myself, and it expresses my own opinions. I am not receiving compensation for it (other than from Seeking Alpha). I have no business relationship with any company whose stock is mentioned in this article.