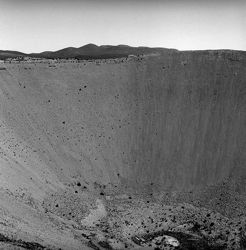 Glad to see that Google (NASDAQ:GOOG) had a decent quarter. But things look grim for everyone else who makes a living selling ads, and there's plenty of lousy news to come.
We've already heard worrisome predictions about online ad sales at Yahoo (NASDAQ:YHOO) and TIme Warner's AOL (NYSE:TWX). And those are going to be rosy compared to the people who sell offline. Bad harbinger: Brutal numbers from magazine publisher Meredith Corp (NYSE:MDP).
The Iowa-based company reported that its print ad revenue was down 20 percent for the last quarter, and that the handful of TV stations it owns saw their sales drop about 5 percent. Meredith says magazine ads are down 15% so far for the current quarter, which sounds comparatively rosy (down 15% is the new up!).
But it says TV ads have fallen off a cliff and are plummeting out of view: Sales for the current quarter are down 40%, led by auto ads, which have basically disappeared — down a staggering 70%.
If those numbers are anything close to indicative of the rest of the market, you're going to see the ripple effects throughout the media world. Today, for instance, Barclays analyst Anthony DiClemente used the Meredith results to help explain why he was cutting his estimates for News Corp. (NASDAQ:NWS), which owns the AllThingsD Web site.
And things can get much worse, DiClemente notes. The national market for TV ads has still stayed relatively strong, but that's in large part because advertisers locked in their buys last spring. But advertisers still have a window to bail out of those commitments in the near future. And even if they don't, it's hard to imagine they'll re-up at the same levels when the networks pitch them this spring.