By Sumit Roy
Natural gas fell after the Energy Information Administration reported that operators withdrew 118 billion cubic feet from storage last week, below the 122 to 126 bcf withdrawal most analysts were expecting. Additionally, the withdrawal was above last year's draw of 78 bcf, but below the five-year average draw of 159 bcf.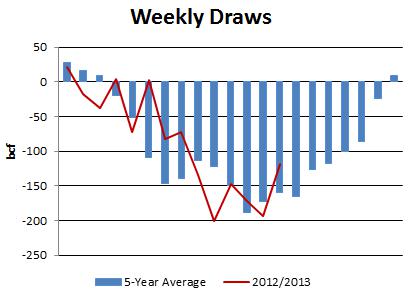 In turn, inventories now stand at 2,684 bcf, which is 204 bcf below the year-ago level and 348 bcf above the five-year average (calculated using a slightly different methodology than the EIA).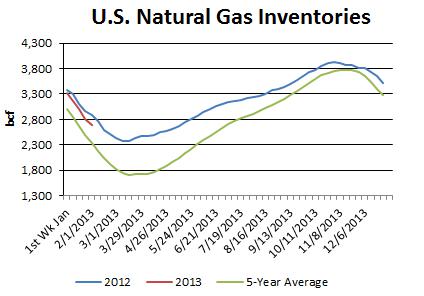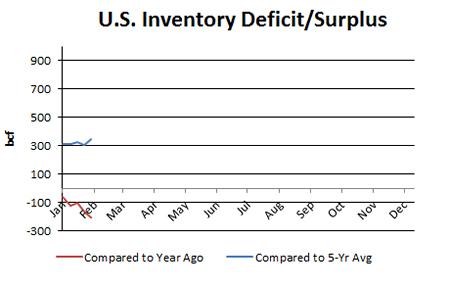 The weather last week was much milder than normal, but colder than a year ago. Looking forward, the NOAA's 6- to 10-day outlook calls for colder-than-normal temperatures across parts of the Midwest.

NOAA 6 TO 10 DAY OUTLOOK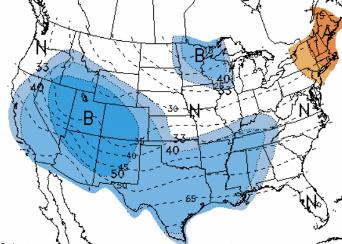 Meanwhile, the number of rigs drilling for natural gas in the U.S. fell by six last week to 428, according to Baker Hughes.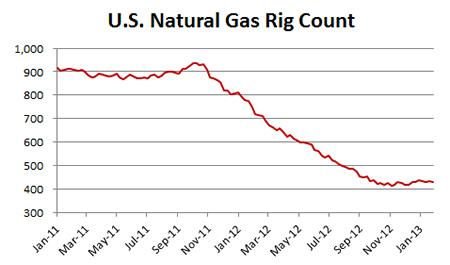 Natural Gas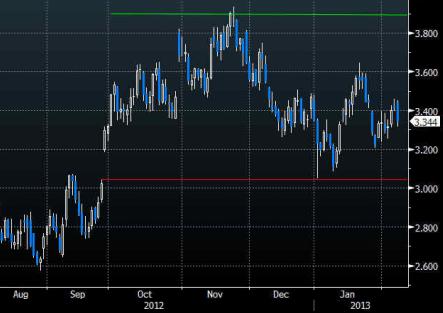 Bottom Line: With the peak of the winter heating season past, opportunities to eat into the natural gas storage surplus are fading. Bulls will need a sustained period of colder-than-normal temperatures to make a dent in the surplus above the five-year average, which now stands at 348 bcf.
Otherwise, inventories are on track to end the heating season above 2,000 bcf, which would be the second-highest level on record, below last year's 2,369 bcf. In such a case, prices would likely fall under $3/mmbtu, bottoming out much lower than current prices, but higher than the $1.90 low of last year.