Today, I decided to take a look at the company that brings us amazing brands like Johnnie Walker, Smirnoff and Guinness: Diageo Plc. (NYSE:DEO).
Recognizable brands
Diageo owns some of the most impressive brands in the alcoholic beverage industry. Let's take a look at some examples.
Johnny Walker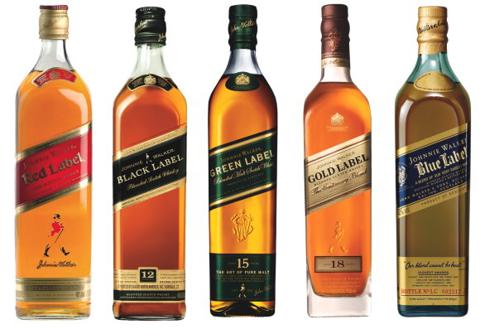 Johnny Walker is the best-selling Scotch whiskey worldwide. Over a million cases a year are sold in the US alone. Total yearly sales are more than 130 million bottles. The products range from the inexpensive Red Label to the 18-year-old Gold Label.
Smirnoff
Smirnoff is the no.1 premium spirit (by volume). It's sold in over 130 countries around the globe. It sells an immense variety of products, including its popular flavored vodkas like Smirnoff Raspberry and Smirnoff Pineapple. It even has flavors like caramel and marshmallow.
Guinness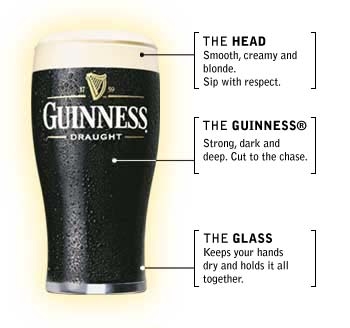 Brewed in over 60 countries and sold in more than 100, Guinness ships 850 million liters of Irish beer each year, making it one of the most popular beer brands in the world.
Low dividend but with some nice growth possibilities
Diageo paid a $2.75 dividend in 2012, up from $2.63 in 2011 (up 4.6%). EPS was $6.45, giving it a payout ratio of only 42.6%. Diageo has constantly increased its dividend payout over the years, but because it's based in the UK and pays its dividend in pounds, the payout in US$ fluctuates, as can be seen bellow: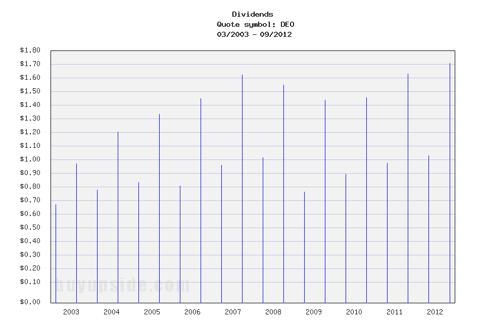 (Chart from Buyupside.com)
Growth in sales and profit
Sales have grown 10% in 2012, from £13.23 billion to £14.59 billion. Operating profit went up by 22%, from £2.59 billion to £3.16 billion.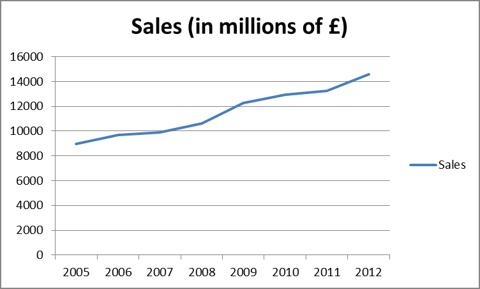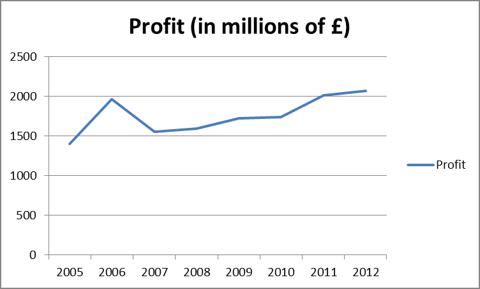 Notes:
Profit in 2006 was increased by a £315 million tax credit and sale of General Mills stock for £151 million.
Charts were made by me using Diageo s financial reports.
Growing sales, profit and dividend make Diageo a buy
Diageo has shown over the years that it's able to continuously increase its dividend, sales and profit. Its dividend is safe, thanks to the low payout ratio, but will fluctuate due to currency exchange rates. If this is not a problem for you, DEO could be a great addition to your portfolio.
Disclosure: I have no positions in any stocks mentioned, and no plans to initiate any positions within the next 72 hours. I wrote this article myself, and it expresses my own opinions. I am not receiving compensation for it (other than from Seeking Alpha). I have no business relationship with any company whose stock is mentioned in this article.