Whole Foods Market (NASDAQ:WFM) is the world's leader in natural and organic food. It's growing at an amazing rate, owning stores in 38 states, as well as in Canada and the United Kingdom. In this article, I will be investigating its financial report for the 2008-2012 period, found here.
Number of stores rapidly increasing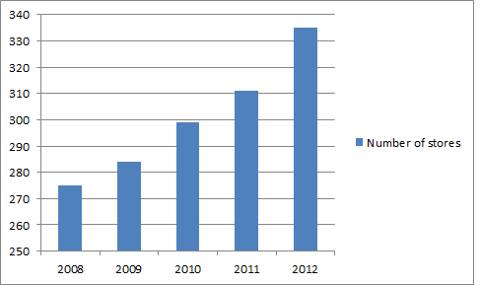 As you can see in the graph above, WFM is opening a new store each month, on average. This shows the amazing speed at which it is growing. I could really see WFM becoming much larger than it is at the moment, possibly growing at this rate for the next 10 to 20 years.
Sales going up, net income follows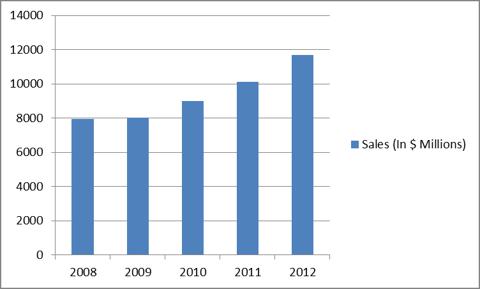 Sales have grown by over 8%/year on average since 2008, going up from just under 8 billion in 2008 to 11.7 billion in 2012. Let's see what effect this has had on the net income.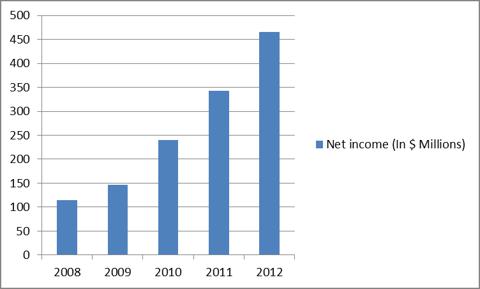 Net income has grown from $114.5 million in 2008 to $465.5 million in 2012, an incredible 32.4%/year on average.
Growth in EPS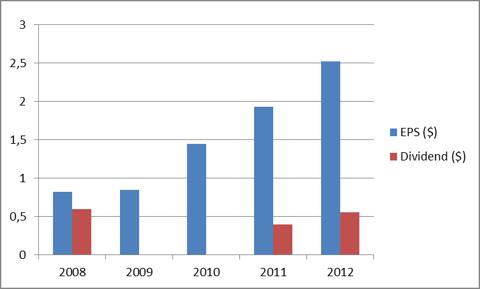 The graph above illustrates the growth in EPS. I have also included the dividend payments.
EPS has grown from $0.82 in 2008 to $2.52 in 2012, an average yearly increase of 25.2%.
Dividend for 2013 is expected to be $0.20/quarter or $0.80 for the entire year.
Amazing company, but comes at a high price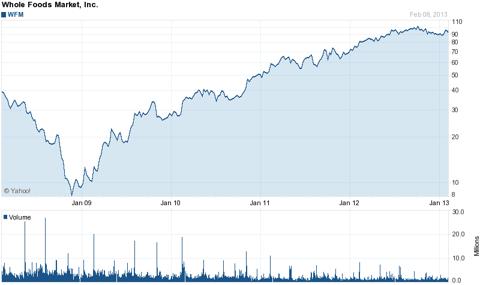 WFM 52-week price range is $79.58-$101.86. This would seem to be very expensive for a company with an EPS of $2.52, but with EPS going up more than 25% a year, net income growing by 30+% a year, and a constantly expanding number of stores, I wouldn't mind owning WFM at current valuations. WFM is now trading at $94.59, which is very close to the 52-week high. I would recommend buying WFM on any dips under $85, and holding on to it as the company expands further.
Note: Share price chart is from Yahoo Finance, all others were made by me using Microsoft Excel.
What's your view on WFM? Please comment bellow!
Disclosure: I have no positions in any stocks mentioned, and no plans to initiate any positions within the next 72 hours. I wrote this article myself, and it expresses my own opinions. I am not receiving compensation for it (other than from Seeking Alpha). I have no business relationship with any company whose stock is mentioned in this article.