During the 2008 market crash, the big banks all suffered huge losses in their market value, and some banks, like Citigroup C), suffered losses as big as 90% of their value, from June 2007 to current market caps. Despite these huge declines in market value, from December 2011 to current prices, Citigroup alone has returned over 50% since June 2012.
However despite this huge increase in value, some analysts say that current price levels are an opportunity to buy, and analysts like Guggenheim Securities Marty Mosby have recently upgraded their ratings and price targets (in Mosby's case up to $50, or about 20% above current levels) as the company cuts spending and jobs. Michael Corbat, Citigroup's new CEO announced that the implementation of Citigroup's new cost cutting strategy would save over $900 million in 2013 alone and more than $1.1 billion in 2014.
As well as the new cost cutting strategy being implemented, Citigroup is well exposed to growing international markets in Asia and Latin America, with over 100 million customers and locations across 40 different countries. While economic growth in North America and Europe slows down, there is still growth potential in it's international holdings.
Citigroup's new CEO's plan has attracted positivity from analysts like Sterne Agee's Todd Hagerman, who gave Citi a price target of $52, 21% above current levels, and said that the bank was the cheapest big broker on the market.
If CEO Michael Corbat's plan to continue cutting costs and inefficiencies continues, earnings per share growth at Citigroup should continue and possibly increase as the following graph from Zacks investment research portrays: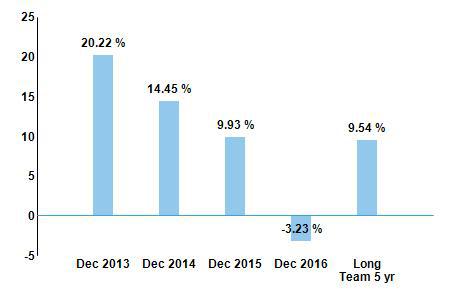 While Citigroup continues to surpass analyst estimates (by over 7% last quarter), there are threats facing Citigroup as new laws and regulations are passed in the wake of the 2008 financial meltdown. Congress is looking to restrain the activities of banks and impose new regulations (such as Dodd-Frank) and that has only been strengthened with recent trading mishaps at JPMorgan (JPM) and other investment banks like Goldman Sachs and there are still large lawsuits against Citi and it's fellow Big Banks that could cost hundreds of millions in settlements and legal costs.
As people lose faith in their banks, more and more alternatives are opening up, like peer to peer lending which is quickly growing thanks to the internet and the fact that anyone can send money instantly around the world. As more and more venture capital backed outlets with high returns and relatively low default rates, like Lending Club open, it is likely that peer to peer lending could pose a serious threat to traditional banks in the near future. Lending Club alone made over $700 million in loans last year and is on track to make $1.5 billion this year, more than doubling it's loans in just a year. While Citigroup has trillions of dollars in assets, peer to peer lending is no longer something to glance over as regulation of peer to peer networks continues to lead huge numbers of investors to put their money in higher yielding networks that are now near the security of the big banks.
While peer to peer lending is growing at an extremely high rate, online only banks are perhaps a more imminent threat, as ING Direct [now owned by Capital One (COF)] showed. With no need for brick and mortar branches that cut into profits, online banks can offer higher interest rates (and are forced to by the market, which still has yet to have discovered many of the advantages of online banking). ING Direct USA deposits grew from just over 20 billion Euros in 2004, to nearly 80 billion in 2010, and growth has continued despite ING being acquired by a "traditional" bank, Capital One Financial.
Finally, while it's international exposure can be a blessing for Citi, as recent warnings from the International Monetary Fund and other agencies on countries where Citigroup has large exposure such as Brazil and India show, these areas are volatile with the eurozone crisis and global economic slowdown, as these regions develop and their growth rate drops.
Disclosure: I have no positions in any stocks mentioned, and no plans to initiate any positions within the next 72 hours. I wrote this article myself, and it expresses my own opinions. I am not receiving compensation for it (other than from Seeking Alpha). I have no business relationship with any company whose stock is mentioned in this article.