As a capable giant in the oilfield, Schlumberger's (NYSE:SLB) tentacles of services, manpower and ingenuity stretch into just about every major facet of exploration and production. Yet from the purview of overall customer satisfaction, the company, surprisingly to some, can appear more like a straw in a haystack.
To be sure, Schlumberger's customer satisfaction ratings remain quite strong in the area of formation and well evaluation, a demonstration of strength at its core. In fact, its acoustics-while-drilling and related wireline suite of products and services are considered by some to be must-haves these days.
The company also scores well in drill bits, drilling fluids, well testing, rotary steerable systems, deepwater applications and international markets.
But in other important ways, the company appears more also-ran than conquering champion. In fact, its ratings have ebbed in numerous dimensions in EnergyPoint Research surveys over the last 24 months.
But why?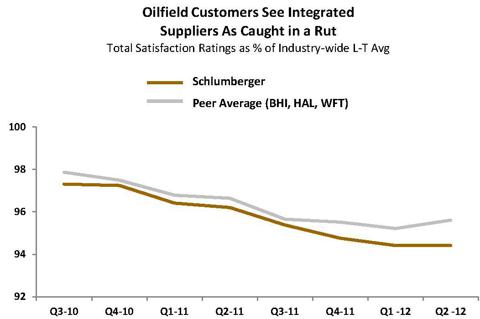 Schlumberger's diversity of skills and capabilities arguably protect the company from downturns in certain markets or industry segments. However, that same diversity may also be the most difficult part of steering the massive ship.
As a group, the integrated oilfield service providers - Schlumberger, Halliburton (NYSE:HAL), Baker Hughes (NYSE:BHI) and Weatherford (NYSE:WFT) - lag farther behind certain less well-heeled suppliers, even as the energy sector stabilizes in this post-economic downturn, post-Macondo world.
Picking Its Spots
Over the years, Schlumberger has earned its position and reputation within the industry by leveraging an ever-growing skillset to offer a wide range of services and technology. This diversity of focus shields the company from market segment swings, such as the recent reduction of rigs in North America following a buildup that began in 2011.
But as broad as its capabilities may seem, the company can't realistically expect to lead in every segment of the industry.
OneSubsea, the company's joint venture with Cameron International (NYSE:CAM) announced in November, may reflect a recognition within Schlumberger that certain specialty jobs are for the specialists.
By combining Schlumberger's expertise in subsea processing and platform integration with Cameron's position in subsea flow and pressure control, the OneSubsea JV seems an intelligent way for both Schlumberger and Cameron to compete more effectively and efficiently in the space.
Big Blue's Technology, Customers' Assets
We also note an interesting development in the company's approach to working with its customers. Paal Kibsgaard, Schlumberger's CEO, mentioned recently that the company has been successful with small and medium-sized customers by taking a fresh approach to its value-add proposition.
For example, its SPARK technology delivery platform allows certain customers the flexibility to apply Schlumberger's technology using their own pressure pumping crews and equipment. The capital-efficient approach allows Schlumberger to share its expertise and technology with smaller customers without big-footing their projects.
In effect, the larger company seeks to gain advantage by imitating the niche firm rather than vice versa.
Taken as a whole, we believe Schlumberger is looking for ways to boost its return on capital, a metric the company has targeted successfully in the past.
To the extent it continues to lead to ideas and innovations that seek both capital and operating efficiencies, we believe the company is poised to end up a more focused and potent competitor.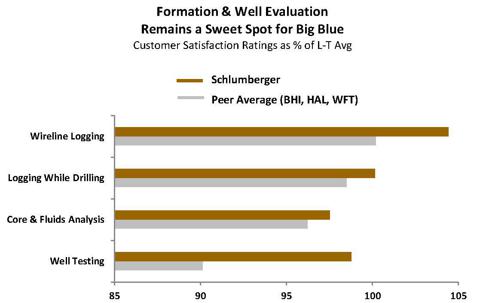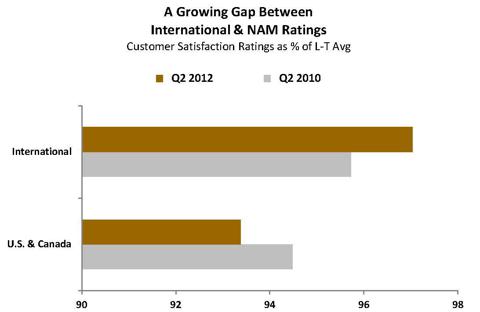 Disclosure: I have no positions in any stocks mentioned, and no plans to initiate any positions within the next 72 hours.
Business relationship disclosure: My firm, EnergyPoint Research, does and/or seeks to provide for-fee data subscriptions to oil and gas industry participants and stakeholders, including companies covered in its posts, reports, articles and surveys.