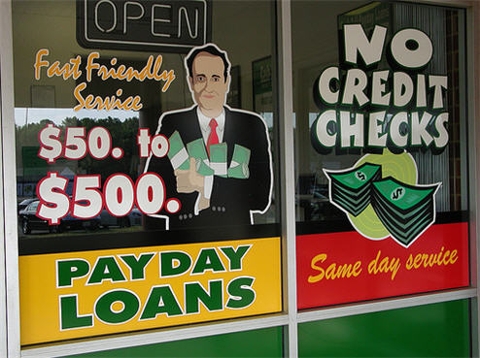 With unemployment hitting record highs and consumers across the country strapped for cash, payday lenders and pawnshops seem like a obvious area to profit from this unfortunate trend. Pawnshops, of course, engage in supplying small loans to individuals using their personal valuables as collateral. Payday loans, also known as payday advances, are similar. The consumers gets a short-term loan using his next paycheck as collateral. Usually, the customer must hand over a post-dated check before receiving the cash. If he fails to return to the store and pay back the loan, the lender can take the amount right out of the customer's checking account.
Coming Under Fire
Various public companies engage in one or both of these businesses, such as First Cash Financial Services (NASDAQ:FCFS), Cash America International (NYSE:CSH), and EZCORP Inc. (NASDAQ:EZPW). These companies often come under heat from governments and consumer groups who claim they take advantage of the poor and desperate by charging exorbitant fees and interest rates. For example, a store might charge $15 for a two week, $100 loan. This equates to an annual percentage rate (APR) of roughly 390% (15% * 26). When this loan compounds due to the the customer not being able to pay the loan back on time, as is often the case, the effective annual rate grows exponentially. Anti-payday lending groups say these high rates force individuals into debt traps, often using new payday loans to pay off the old ones. These groups want APRs capped at much lower rates. Many states, such as Georgia and North Carolina, have banned the payday lending business altogether.
Payday lending companies, however, say they provide a valuable service to those in unfortunate situations requiring small cash loans to help pay for short term expenses. Traditional banks would never supply these individuals with loans, so payday lenders fill the void in the marketplace. Capping interest rates at much lower APRs would effectively ruin their businesses, as the seemingly high rates pay for their high cost of doing business.
Legislative Risk
With a new administration, especially one portraying itself as a staunch defender of consumer rights, the concern of more legislation on payday lenders is hitting Wall Street. According to Obama's campaign website, www.barackobama.com, the President and Biden will demand more disclosure from payday lenders and institute a 36% cap on any and all loans to Americans. The site also claims he will "encourage banks, credit unions and Community Development Financial Institutions to provide affordable short-term and small-dollar loans and to drive unscrupulous lenders out of business." Obviously, following through with any of these promises will be detrimental to the payday loan business.
Regulation has to be the number one concern for anyone considering investing in one of these companies. Obama will mostly likely remain busy with other, more important issues, such as the ~$800 billion stimulus package he is currently trying to push through, at least for the short-term. With various states cracking down and the federal government potentially getting in the mix however, the livelihood of the business models is most definitely at risk.
Fleeing for the Borders
Some companies are doing something to protect against this risk. First Cash Financial Services, for example, has been steadily expanding into Mexico for years. The Mexican population is extremely under-banked, meaning payday lending locations provides the majority of their financial services, from taking out loans to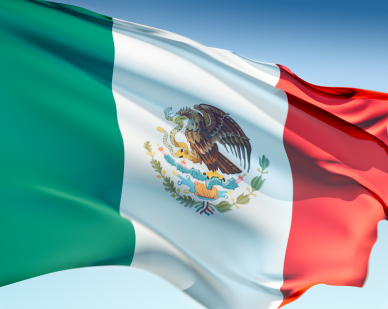 cashing checks. FCFS had approximately 251 locations in Mexico in December when it acquired Presta Max, a privately-held chain of 16 pawn stores in southern Mexico. After the acquisition, over half of FCFS's 521 locations are now in Mexico. It seems apparent that the company recognizes that its future lies abroad.
With the threat of new regulation looming, and the negative sentiment from state governments already present, any potential investor in a company engaging in payday lending needs to be cautious. Rumors of new regulation will be the number one downward driver of these stocks going forward. The best way to defend against this risk for those wanting exposure to this business during the recession is to find companies actively protecting against the "Obama risk." Lobbying is one popular strategy, but I personally prefer expanding outside of Obama's reach altogether.
-Harry Lacheen
Disclosure: The author and the author's family are long FCFS.