Don't look now, but Warren Buffett's Berkshire Hathaway Class A shares (NYSE:BRK.A) have now eclipsed the $150,000 per share mark. Last Friday, the shares closed above $150,000 for the first time ever, surpassing their prior closing high of $149,200 reached on Dec. 10, 2007. One share of BRK.A gained another $2,357 today to put it at $152,498 as of the close.
The BRK.B shares also made history today, closing above the $100 level for the first time ever.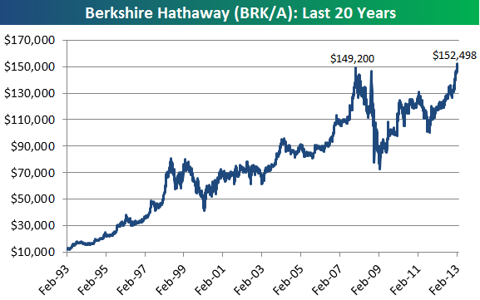 Click to enlarge
For those wondering, Berkshire has handily outperformed the broad market over the last 20 years, gaining 1,173% vs. the S&P 500's gain of 253%.
It's good to be Buffett.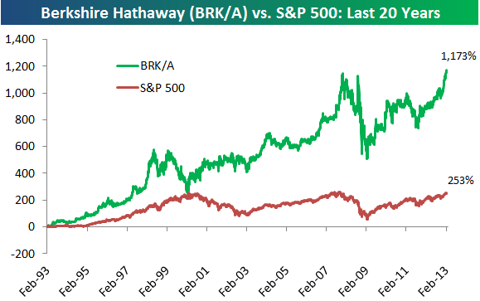 Click to enlarge