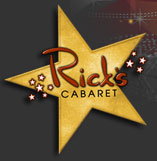 Wow time flies.
It's seems like just yesterday, or was that last year, that we listened to Rick's CEO Eric Langan stumble through his last conference call almost at a loss to explain the steep decline in the company's sales and earnings, and the rapidly deteriorating marketplace that saw same-club sales at certain locations, namely Las Vegas, plummet to incredible depths.
Well, it's time to check in on our favorite provider of adult entertainment and exotic dancing as Rick's Cabaret (NASDAQ: RICK) will be posting their Q1/2009 earnings and hosting their analyst conference call after the market closes on February 17th.
In this post I'll go over the important aspects that we need to be aware of before Rick's announces earnings and then break them down into the following parameters:
What went right in the quarter: What were some of the positive developments that occurred within the company in the last 3 months.
What went wrong in the quarter: What were some of the negative developments that occurred within the company in the last 3 months.
What I want to see: All things considered, what I realistically want to see from the company as it relates to their business.
What we need to see: At the minimum, what we need to see for our investing thesis to still hold and an investment in this company to be prudent.
What we'll probably see: After weighing what's been going on for the last 3 months, what we can realistically expect when they do announce their earnings.
Bottom Line: What it all means, and what you should do.
New to the Rick's story?
Rick's Cabaret International, Inc., owns and operates upscale adult nightclubs serving primarily businessmen and professionals.
Rick's differentiates themselves by providing an atmosphere where they can offer a unique quality entertainment environment that includes highly experienced and well screened entertainers, high quality managers hired from within the adult entertainment industry, and finally, providing an atmosphere and ambiance, including exclusive VIP rooms, that appeal to upscale clientele.
Rick's also owns and operates several online and offline media properties that produce adult websites as well as cater to owners and operators of intimate apparel and adult retail stores.
Rick's nightclubs offer live adult entertainment, restaurant, and bar operations in Houston, Austin, San Antonio, Minneapolis, Minnesota, New York, Dallas Fort Worth, Charlotte, and other cities under the names Rick's Cabaret, XTC, and Club Onyx.
As of September 30, 2008, Rick's operated 19 adult nightclubs.
Want more?
Q1 Results Likely to Be Poor
Focus will be on outlook, stabilization of underperforming clubs
We know from the last conference call and earnings announcement that the beginning of Q1 was already looking relatively weak and that same-club sales were declining at the poorest performing locations.
This was reaffirmed when Rick's warned on January 12th, that although sales were up year over year, mostly because of acquisitions, same-club sales were lower and margins were being squeezed as was expected.
What remains to be seen is how bad the numbers really were and what management sees going forward.
Let's take a look at the quarter that was, and what I expect in Rick's next earnings announcement.
What Went Right In the Quarter
Some restructuring and club improvements
There was certainly not much that went right in the quarter for Rick's.
Continuous economic headwinds and declining traffic levels at some of their most expensive locations (Las Vegas), is proving to be a higher burden than Rick's expected when these clubs were purchased, and even at clubs that were previously profitable in better times.
The good news of sorts was that Rick's did pre-announce that sales were up 57% from a year ago period, almost entirely due however, to acquisitions.
In that same announcement, Rick's stated that same-club sales were essentially flat vs. a year ago, which in aggregate is an amazing number considering the poor performance at some of Rick's clubs, as well as the precipitous decline of the U.S. economy, and the U.S. consumer in particular.
Rick's also talked about rebranding and/or closing some of their underperforming locations, which can be taken as sort of good news for a struggling company and investors wanting management to act now not later to try and salvage what they can.
Part of that plan involved reopening their XTC Cabaret, at a staggering 25,000 square feet, which is now the largest all-nude bar in the state of Texas.
I guess everything IS bigger in Texas.
In addition, Rick's club in Philadelphia was rebranded as a Club Onyx.
What Went Wrong in the Quarter
The good news is also the bad news
The bad news is that most of the offsetting of the same-club sales came from Rick's heavily trafficked and profitable New York City location, which had record sales.
Taken further, the quarter also saw Rick's begin to acknowledge that they have a big problem with the failing economy, and saw the company rebrand a couple of their nightclubs (as stated above), and consider closing others if they continued to underperform.
That's a direct slap in the face to investors as Rick's just went on a wild buying spree the last 2 years or so increasing their foothold and square footage in much better economic times.
There was also no update on the previously touched-on subject of a dancer that was working at a Rick's being arrested on murder charges for killing a man on the side of the road while she was driving home under the influence.
You can read my whole write-up on the situation here.
What I want to see
Close or improve crappy performing clubs
We all know what's going on around us.
We've all heard and talked about it ad nauseam.
So instead of rehash what we already know, let's instead talk about what I want Rick's to do in short order to improve their operations ASAP.
1) Rebrand other underperforming clubs: If Rick's can continue to rebrand clubs successfully as they did with their club ONYX in Philadelphia, then there is a chance that they can salvage these locations and turn them profitable.
I don't mind a little restructuring cost and lag in terms of sales, so long as Rick's can prove that these locations are breaking through, growing revenues and most importantly, operating at breaking even or better.
2) Close underperforming locations: If that fails, then I want to see Rick's begin to acknowledge fault, and close their underperforming locations quickly.
If something isn't working, you know rather quickly and you need to do something about it before it drags your whole company down.
Close locations that are sucking up cash flow, and becoming a drag to the company's overall results.
Analysts expect Rick's to earn $.09 per share this quarter (down from $.13 per share a few weeks ago, down from $.29 a few months ago), on sales of $17.4 million (Rick's already preannounced $16.9 million).
We know already that Rick's margins are going to contract per their preannouncement, but the question will be, can they come close to these numbers, and if so, can they show that they are not losing cash?
What We Need To See
Current quarter outlook vital

Along those same lines, it will be vital for us to see that conditions at Rick's are not deteriorating further, or at least not on a runaway basis.
We also need to hear cooler heads in the conference call, and not have a flustered CEO that seems befuddled and not aware of what's going on within his company.
The last call was a little flaky in that regard, which I'm sure lead to some investor angst and skittishness, which in turn lead to a lower stock price.
We need to see the situation being handled, whether results are great or terrible.
What We'll Probably See
Serious issues on the horizon?
Since Rick's preannounced their Q1/2009 results, we already know what the top line figure is, that's not the problem.
The problem will be in the profitability figures and the cash flow line, which was the gem in Rick's financial results quarter after quarter in the past.
I think that we'll probably see more caution on the call, and reduced guidance and expectations for not only Q2, but full year 2009.
We'll also probably see much lower margins, restructuring costs for the rebranding efforts of the underperforming clubs, and deteriorating business trends.
The question will be have they stabilized?
Bottom Line
Now's not the time to gamble up
My small position in Rick's is looking more and more tenuous as the days go by.
I still believe in the concept and the cash generating capabilities of the company when things are right, but it's looking like the deteriorating economy has blindsided management to the point of possibly undercutting all the progress this company has made over the last several years.
The question for us now becomes where do we go from here?
Will Rick's management provide the details and outlook that we need to see that our investment, however small, in this company is well founded, or is it time to seriously consider taking our losses and running for the hills before a bad situation turns into a worse one?
That's what quarterly updates are for, and I intend to listen closely to this one as it will directly affect my investment thesis in the company.
It could very well be that even with the stock price beaten down to current levels, even in lieu of Rick's stock buyback program (where they are heavy buyers any time the stock goes below $4.00 per share), the company is a classic value trap, and our investment would be better served elsewhere for the time being.
I'll take my time on this one, and look to update the situation probably by the end of the week to consider the entirety of the investment, and the implications going forward.