Steve Ballmer has never claimed to be a visionary like Steve Jobs, or a brilliant engineer, like Yahoo! (NASDAQ:YHOO) CEO Marissa Mayer. Steve Ballmer is a marketing man, top to bottom. He's just not a successful one.
The decision to split Windows 8 into two operating systems in an attempt to replicate the Windows Home/NT division was a train wreck. The decision to price the Surface RT to compete with the iPad was a train wreck. The decision to price Surface Pro to compete with the MacBook Air?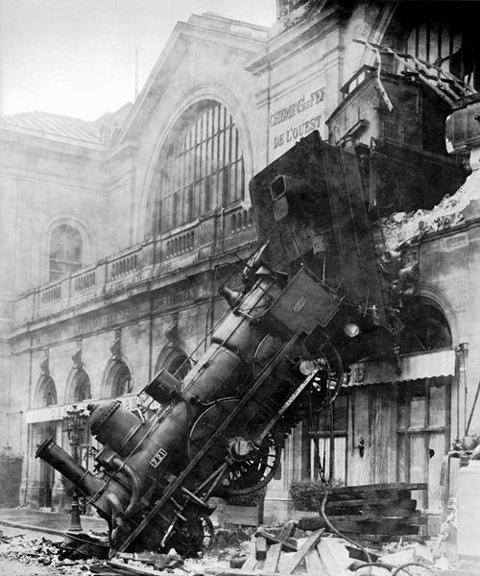 You get the picture.
Someone needs to pry Steve Ballmer out of the driver's seat at Redmond, and by someone, I mean William Henry Gates III. "Bill", to his friends. Bill Gates remains the Chairman of Microsoft's (NASDAQ:MSFT) board and the single largest shareholder (420,986,959 shares as of February 5th), despite the giveaways to his charitable foundation.
Barring the largest coup in corporate history by the largest and most powerful banks and hedge funds on Wall Street, if Bill says Ballmer stays, Ballmer stays.
Time and time again, I've heard Microsoft analysts and investors alike lamenting over Gates' apparent nonchalance over the decline and fall of his computing empire. "Bill doesn't care about Microsoft. He's off saving the world."
For the record, Mr. Gates does appear to relish his Superman cape.
Through their namesake Foundation, Bill and Melinda Gates are taking on polio myelitus, Japanese encephalitis, tuberculosis, African small farm productivity, Malaria, HIV/AIDS, visceral leishmaniasis, Latin American microfinance, America's classrooms, the improvement of rice yields, affordable sanitation and hygiene, libraries, and scholarships.
The Gates Foundation depends upon gifts of the Gates' Microsoft stock and 10 million B-shares of Berkshire Hathaway (NYSE:BRK.B) courtesy of Warren Buffett. When not dispersing funds, the Gates Foundation reinvests its funds in a variety of securities with the exclusive goal of maximizing ROI.
Speaking of ROI, one of these companies has delivered consistent outperformance and shareholder value since the endowment...
Fig. 1: Growth of $10,000 (no dividend), 2003-2012 [BRK.B]

(Source: Morningstar)
...the other has not.
Fig. 2: Growth of $10,000 with dividends re-invested, 2003-2012 [MSFT]
(Source: Morningstar)
Everyone still uses Windows. The OS dominates both PC and Office/Enterprise level systems. Figure 3 below details the approximate Windows market share as of January, 2013.
Fig 3: OS market share distribution as of 01/13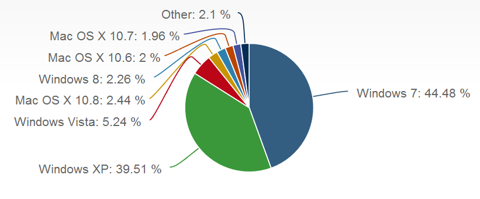 (Source: netmarketshare.com)
Never mind if some of the "cool" has rubbed off the Windows brand. Never mind Android Jelly Bean or iOS 6. The Windows operating system remains the most pivotal piece of software in the world.
Operating systems and enterprise software may be a tough row to hoe in today's mobility obsessed world. However, that caveat could apply equally to Intel (NASDAQ:INTC), if not more so: semiconductor margins don't hold a candle to the markup on software, and Intel has been engaged in a non-stop battle royale for the past 10 years with rivals like AMD (NYSE:AMD) and upstarts like ARM (NASDAQ:ARMH).
So, how would an investment in the other half of "Wintel" have held up over the years?
Fig. 4: Growth of $10,000 with dividends re-invested, 2003-2012 [INTC]

(Source: Morningstar)
By no stretch of the imagination is Microsoft under Steve Ballmer's reign delivering a healthy ROI for investors. In other words, Bill Gates' own non-profit Foundation would not invest in Microsoft's common stock.
So why should you?
Disclosure: I have no positions in any stocks mentioned, and no plans to initiate any positions within the next 72 hours. I wrote this article myself, and it expresses my own opinions. I am not receiving compensation for it (other than from Seeking Alpha). I have no business relationship with any company whose stock is mentioned in this article.