By Sumit Roy
Natural gas fell after the Energy Information Administration reported that operators withdrew 127 billion cubic feet from storage last week, slightly above the 122 to 124 bcf withdrawal that most analysts were expecting. However, the withdrawal was below last year's draw of 166 bcf, but equal to the five-year average draw of 127 bcf.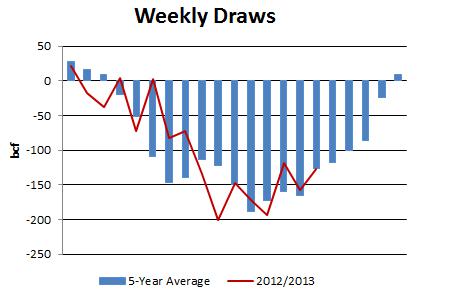 In turn, inventories now stand at 2,400 bcf, which is 195 bcf below the year-ago level and 357 bcf above the five-year average (calculated using a slightly different methodology than the EIA).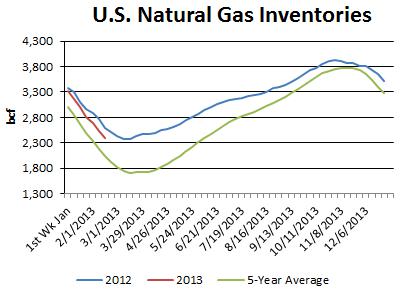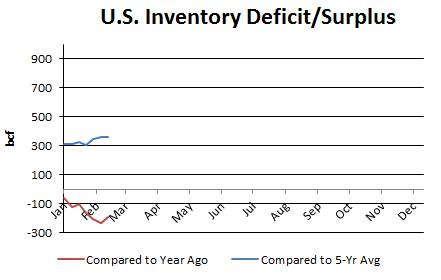 The weather last week was warmer than normal and than last year. Looking forward, the NOAA's six- to 10-day outlook calls for mixed weather across the Midwest and Northeast.

NOAA Six- to 10-Day Outlook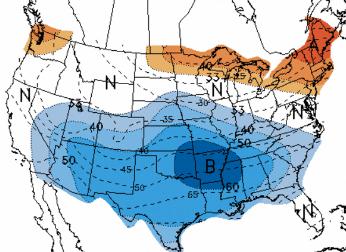 Meanwhile, the number of rigs drilling for natural gas in the U.S. fell by four last week to 421, according to Baker Hughes.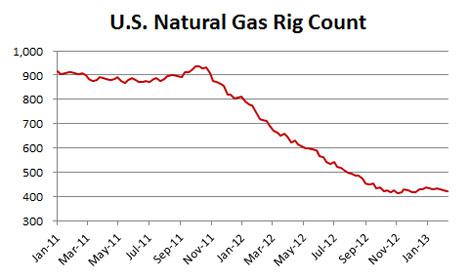 Natural Gas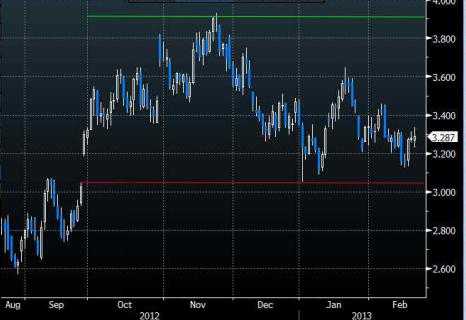 Bottom Line: The latest inventory report from the EIA was neutral. However, another week has passed without a notable reduction in the storage surplus; thus, in the larger scheme, the report bolsters our bearish medium-term outlook. With only three weeks remaining in the traditional withdrawal season, opportunities to erode the surplus are limited. We see inventories reaching a trough of nearly 2,000 bcf in March, which would be the second-highest winter carryout ever behind last year's 2,369 bcf.
In turn, prices will need to decline well below $3/mmbtu to stimulate demand and prevent storage from building up too fast in the spring and summer. Our medium-term objective is $2.50, a decline of 25% from current prices.