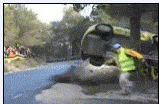 Negative trends continue following the FOMC Minutes release Wednesday afternoon. The "currency wars" continue to cause the dollar (NYSEARCA:UUP) to rise, which in turn caused commodities (NYSEARCA:DBC) to decline sharply. Investors in a more "risk-off" mood bought bonds (NYSEARCA:TLT) and even gold (NYSEARCA:GLD), if only modestly. It didn't help that U.S. Jobless Claims surged by 20K (362K vs. 341K previous) and Flash PMI was weaker (55.2 vs. 56.1 previous); Leading Indicators (.2% vs. .5% previous); Philly Fed readings (-12.5 vs. -5.8 previous); and Existing Home Sales were flat.
Overseas, German manufacturing slumped to 54.1 from 57.7, which was another blow to confidence.
I really don't need to repeat the accident-prone theme -- light volume glacial melt-up to overbought levels -- posted here since December. The convergences of many events including currency issues, Chinese economic policy confusion, sequester, and finally the Fed, that tipped it all over. Usually the longer these conditions endure, the more dangerous it becomes until "the accident" happens, causing an even greater impact. And since markets became "an accident waiting to happen," proceeding forward with long positions is nerve-wracking for many investors.
Thus far, markets are merely correcting, but we really must ask ourselves the serious question: "What is the stimulus for further equity appreciation once the safety net of QE is removed?" Frankly, I see nothing. With disappointing global economic data, it doesn't seem likely the punchbowl will be removed anytime soon, despite what the FOMC Minutes implied.
Leading Thursday's losers were Tech (NYSEARCA:XLK), Banks (NYSEARCA:KBE) and QE-sensitive Small Caps (NYSEARCA:IWM). Emerging markets (NYSEARCA:EEM) and Europe (NYSEARCA:IEV) also declined, as both sectors were negatively affected by global economic confusion, especially as it relates to China (NYSEARCA:GXC). Let's put it this way, other than issues involved in M&A activity, nothing was very positive.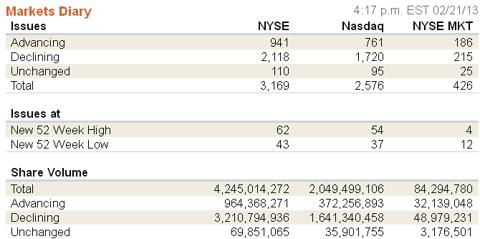 Click to enlarge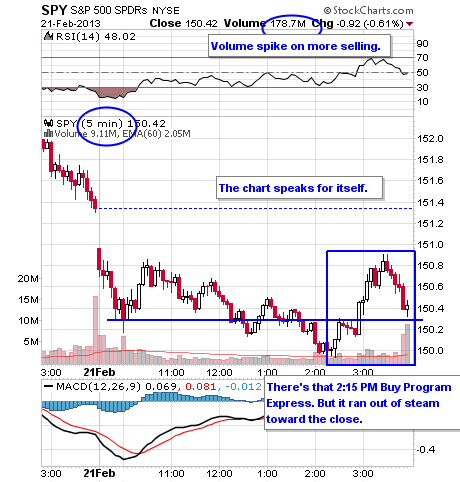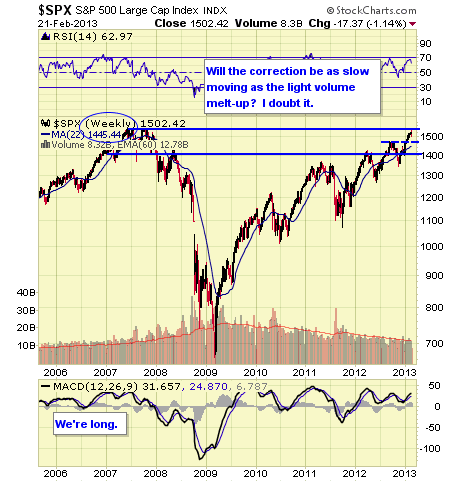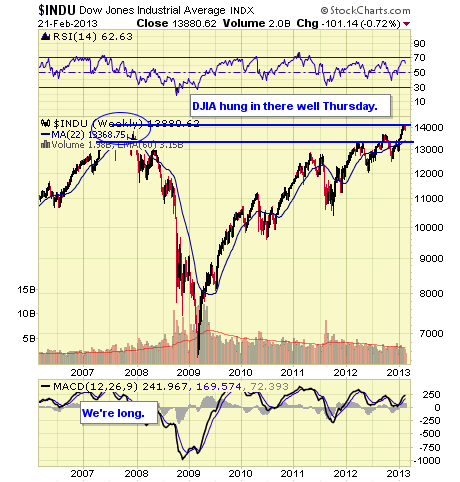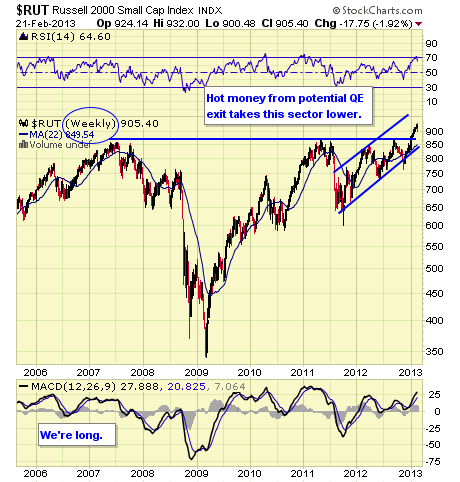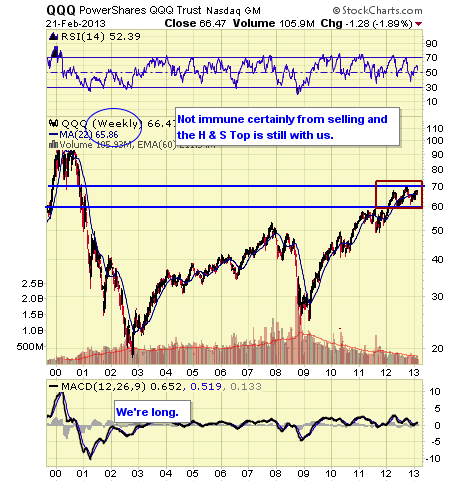 Continue to U.S. Sector, Stocks & Bond ETFs.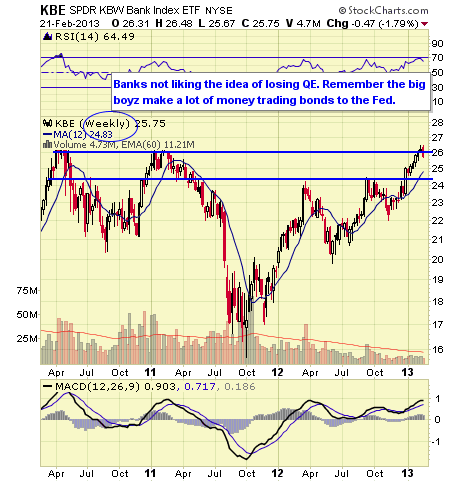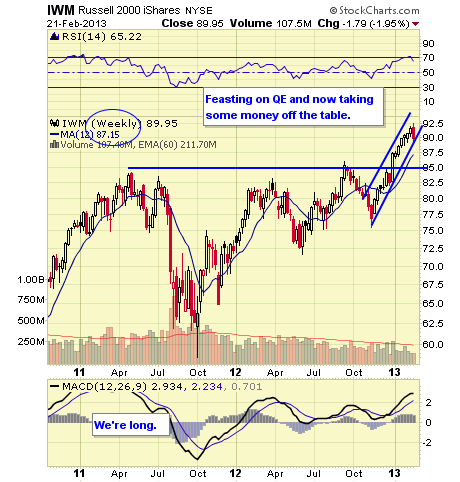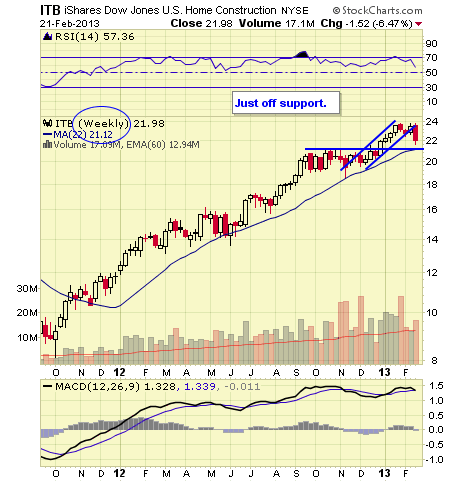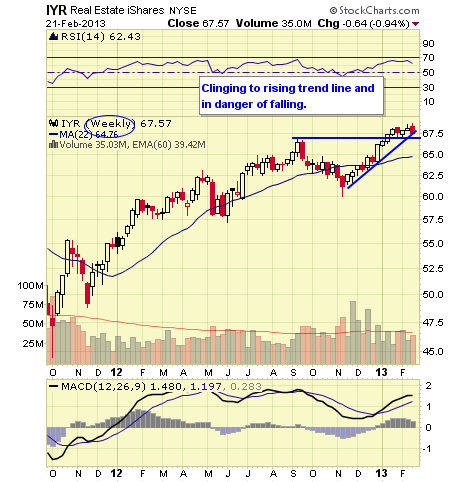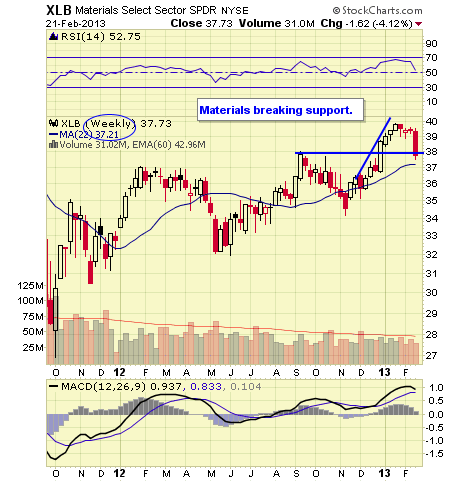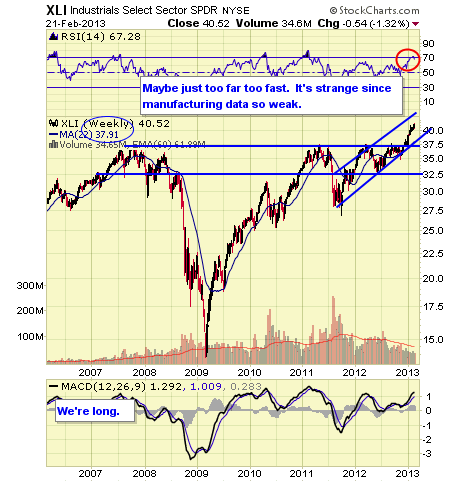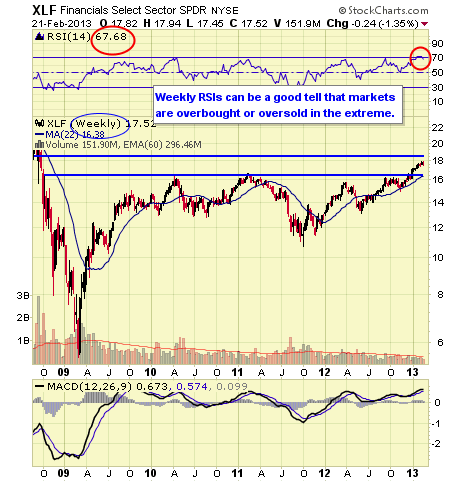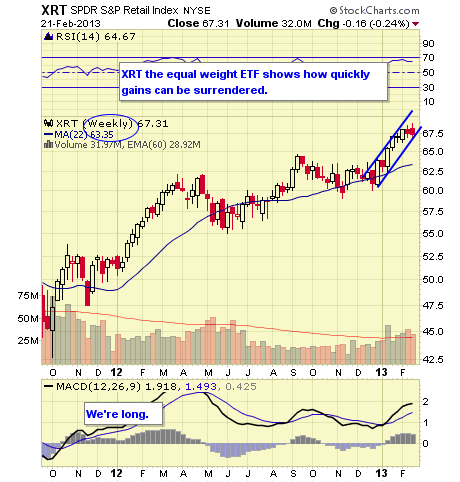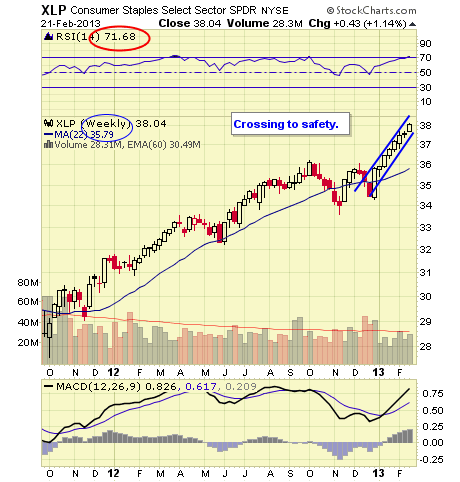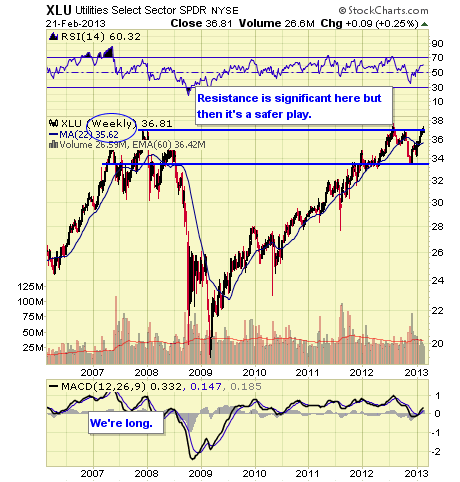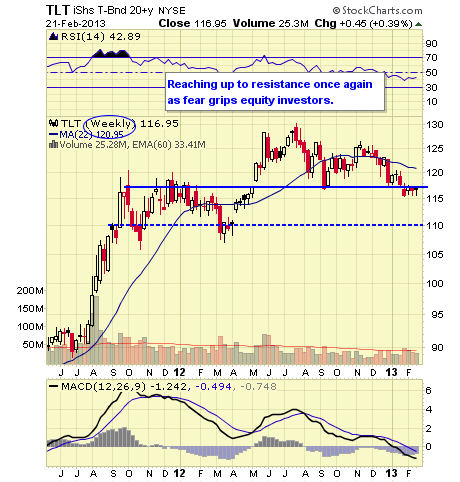 Continue to Currency & Commodity Market ETFs.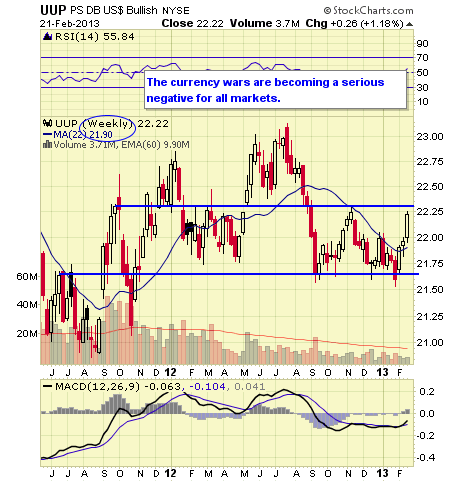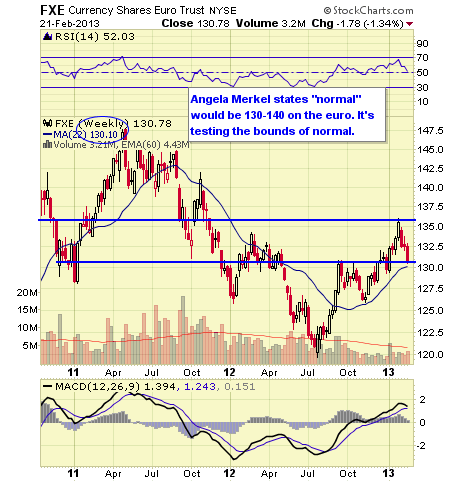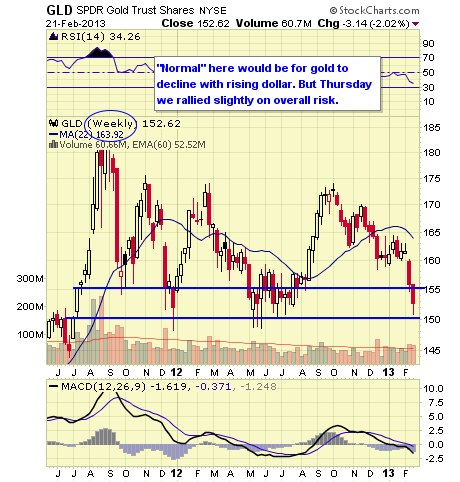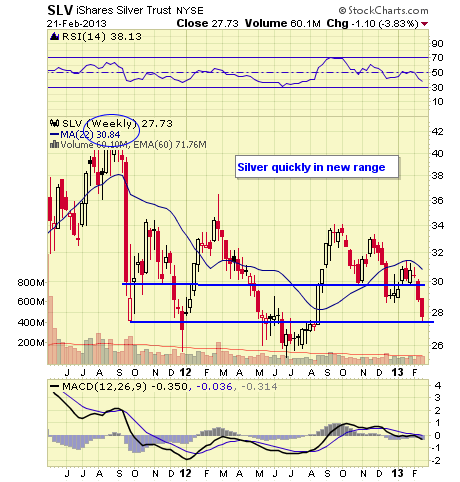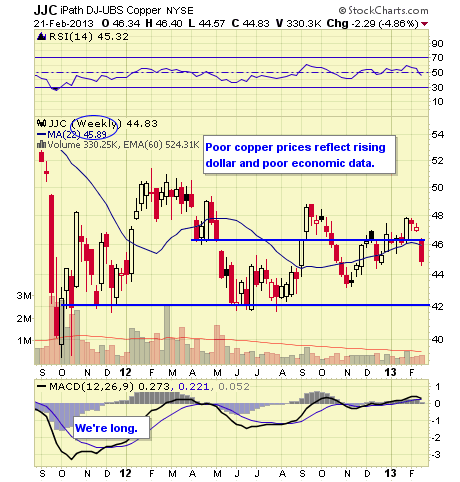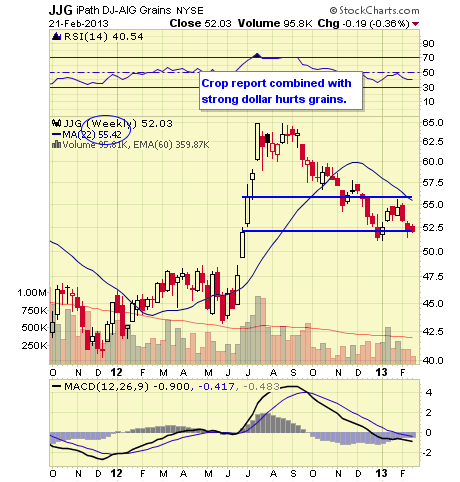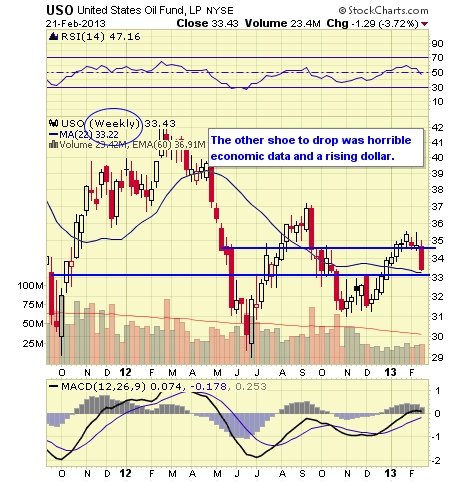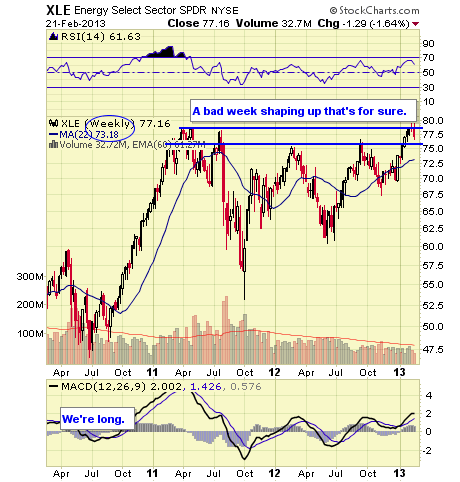 Continue to Overseas Sectors & ETFs.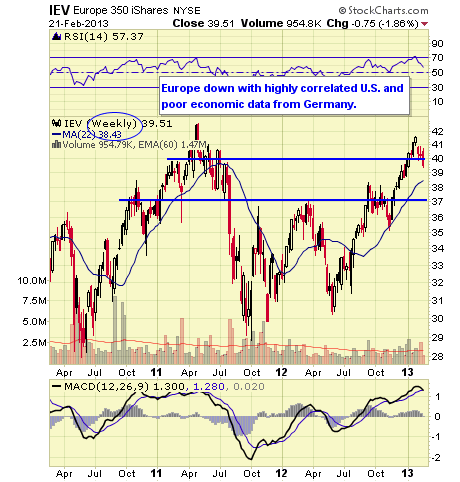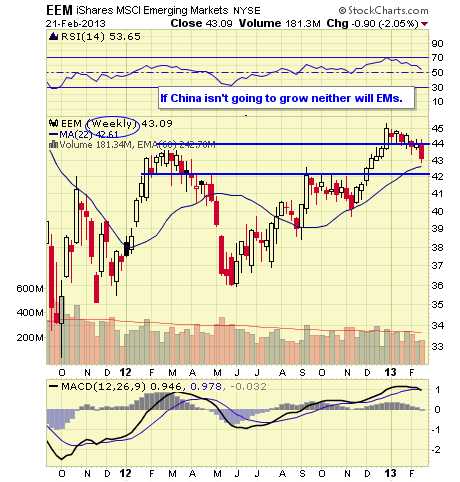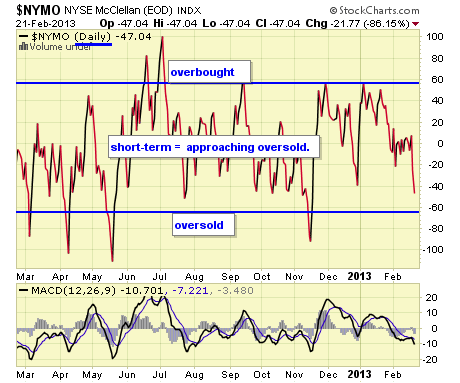 The NYMO is a market breadth indicator that is based on the difference between the number of advancing and declining issues on the NYSE. When readings are +60/-60, markets are extended short term.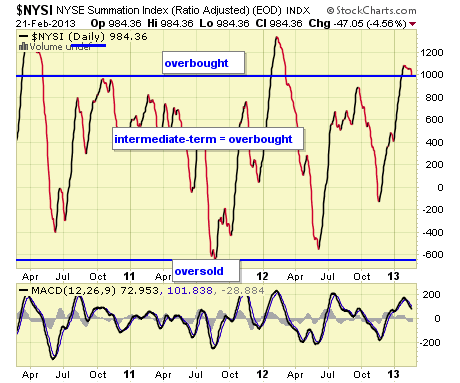 The McClellan Summation Index is a long-term version of the McClellan Oscillator. It is a market breadth indicator, and interpretation is similar to that of the McClellan Oscillator, except that it is more suited to major trends. I believe readings of +1000/-1000 reveal markets as much extended.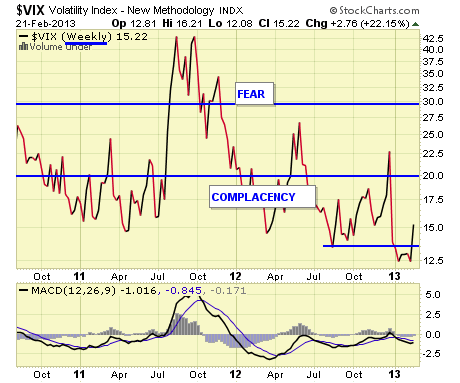 The VIX is a widely used measure of market risk, and is often referred to as the "investor fear gauge." Our own interpretation is highlighted in the chart above. The VIX measures the level of put option activity over a 30-day period. Greater buying of put options (protection) causes the index to rise.
Concluding Remarks
There was a boatload of not so good economic data globally. On the one hand, this is a negative for stocks, but on the other hand, it means QE won't stop soon.
Disclaimer: The ETF Digest maintains an active ETF trading portfolio and a wide selection of ETFs away from portfolios in an independent listing. Current "trading" positions in active portfolios, if any, are embedded within charts: Lazy & Hedged Lazy Portfolios maintain the follow positions: VT, MGV, BND, BSV, VGT, VWO, VNO, IAU, DJCI, DJP, VMBS, VIG, ILF, EWA, IEV, EWC, EWJ, EWG, & EWU.
The charts and comments are only the author's view of market activity and aren't recommendations to buy or sell any security. Market sectors and related ETFs are selected based on his opinion as to their importance in providing the viewer a comprehensive summary of market conditions for the featured period. Chart annotations aren't predictive of any future market action rather, they only demonstrate the author's opinion as to a range of possibilities going forward.
Disclosure: I have no positions in any stocks mentioned, and no plans to initiate any positions within the next 72 hours. I wrote this article myself, and it expresses my own opinions. I am not receiving compensation for it. I have no business relationship with any company whose stock is mentioned in this article.