China Teletech Holding, Inc. (OTCPK:CNCT) has been on a tear lately. However, it is running up for all the wrong reasons. This stock had been dormant for some time. They haven't had any new developments in a while as you can see below.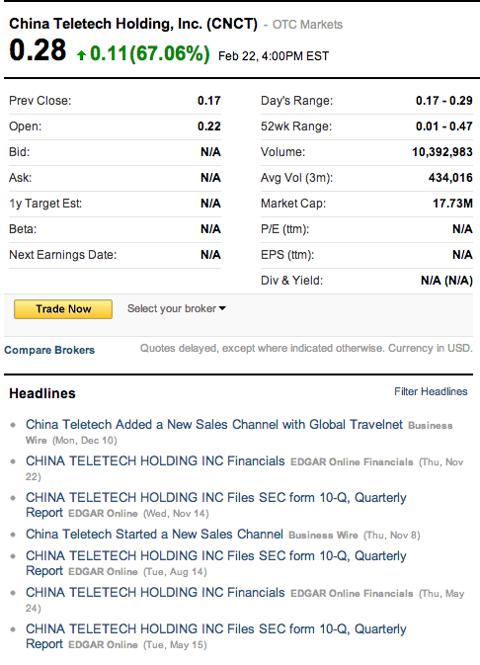 Why all the sudden interest in this company then? Simple, there currently is a big stock promotion being run by Focus Media (who run the websites below):

Focus Media is in the business of stock promotion. They are a "stock promoter." A stock promoter is someone who is compensated to tout a particular stock. Focus Media has a big following as they spend countless dollars on ads on Google to replenish their email list (see below)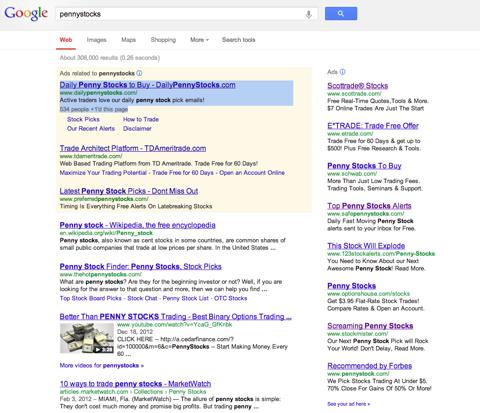 Why Should China Teletech Holding Investors Be Nervous?
Focus Media has one of the worst track records. Yes, they do have a big following and can get stocks to temporarily run for a couple days. However, they all come crashing back to reality when they stop sending emails out.

How A Stock Promoter Thinks And Operates
I want to give you a valuable prospective through the eyes of a stock promoter. I was once a stock promoter myself (not my proudest moment), and I follow most of them. Focus Media uses a strategy where they release low float stocks like China Teletech Holding, Inc. to their email lists (they go out uncompensated) so they can get a big percentage winner they can claim credit for. These stocks have low floats so they tend to run up real fast as Focus Media followers rush out to buy their picks. More often than not, they only tout the stock for 1-2 days. When they stop sending emails out there is a PPS and volume crash because there is no more artificial buying coming in. However, on China Teletech Holding they seem to have caught some shorts and have been sending emails out for 3 days now. However, I believe the end is near.

After, these huge percentage winners they can send out emails pounding their chests. Here is an example of them pounding their chest on China Teletech Holding and still promoting it.

You can see here that they have not been compensated for the China Teletech Holding, Inc. emails.

Why spend so much money advertising on Google if you're only going to send out free picks? That's the point. The free picks are used to get a big percentage winner so they can then get people excited for their compensated promotions. Confused? Let me show you what I mean.
Past Uncompensated Stock Promotions Setting up Big Paydays For Focus Media
We have seen Focus Media run this uncompensated technique play before.
WNYN- Warp 9, Inc. - Emails were sent out by Focus Media(at the time legal entity was called IPR Agency LLC) on 11/1/2012.

They were not compensated.

WNYN at it's peak was a 2823% winner that Stock Psycho can go around and claim. However, what new traders don't understand is that with these low float stocks you can not get a good fill. They tend to jump up really fast. Their stock picks could be up 300% and most of their members could lose money. That is something they won't tell you.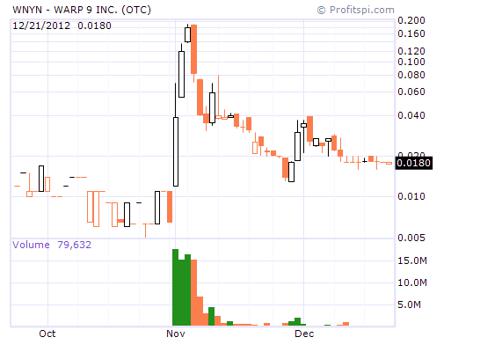 This one play resulted in some big paydays for Focus Media. Look how much money they were compensated on some of their promotions after this.

Let's take a look at the past two compensated stock promotions to see why they are going back to the drawing board with the uncompensated stock promotions.
FMYR Family Room Entertainment Corp.: The first emails were sent by Focus Media on 1/28/13. This seemed to have a little front running (volume day prior out of nowhere). This illustrates my point. This stock quickly jumped to $0.15, and a lot of people bought above the day's closing price of $0.081 . This was up 200% at its high and Focus Media will run with that in their emails. However, most of their members did not make money. They then proceeded to lose big. See for yourself.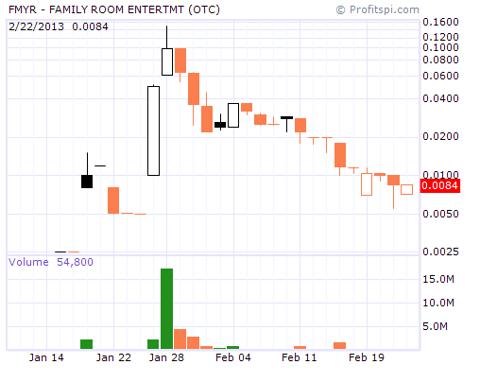 Here is a portion of the email they sent that night of the promotion, touting their "success"

It is unfortunate but most of their members lost big on this one. Do they ever mention this stock after this? Nope, they just move onto the next one.
PMCM- Primco Management, Inc. - Primco Management, Inc. was their last compensated promotion and it was an epic failure. This is why they are currently giving out uncompensated picks again. This only saw gains for a little bit on day 1 before going red. It has been straight down since.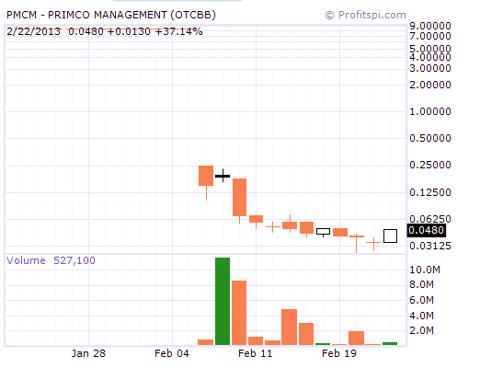 Back to the uncompensated picks.
OPIX-Odyssey Pictures Corp.
First emails were sent by Focus Media on 2/12/2013. They were not compensated.

OPIX had a big day 1 of the promotion. However, it has been straight down since. When the emails stop on CNCT it will do the same.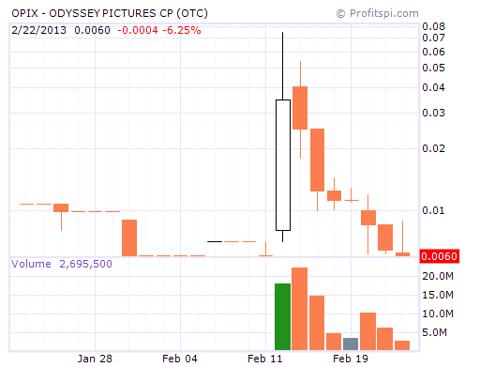 CNCT- China Teletech Holding, Inc.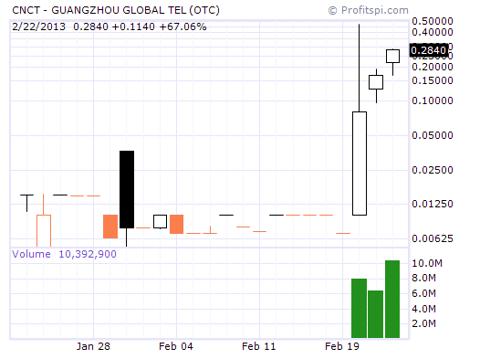 Lawsuit
Timothy Sykes, a notorious penny stock trader, even tried suing Focus Media (at the time IPR Agency LLC) for libel. You can read more about that here. Do you really want to follow Focus Media knowing how terrible their track record and actions are? Think about it.
What's Next?
I believe that anyone who has considered in investing in China Teletech Holding may want to reconsider and try to sell while they can during the promotion. It is clear that after Focus Media is done with a stock promotion, their picks all come crashing down. I again leave you with their track record. I also believe that Focus Media will have a big payday on their next compensated promotion considering how well this one has done.

You have been warned.
Disclosure: I am short OTCPK:CNCT. I wrote this article myself, and it expresses my own opinions. I am not receiving compensation for it (other than from Seeking Alpha). I have no business relationship with any company whose stock is mentioned in this article.