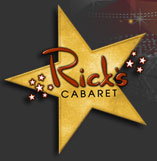 Our favorite purveyor of adult fantasy, Rick's Cabaret International's (NASDAQ: RICK) reported results last week that were mostly in-line with what analyst's an I were looking for.
There is a clear slowdown in the overall economy, and with a few exceptions, this is eating into Rick's business in a much larger way.
Aside from some bright spots in their earnings report, the Q1 numbers certainly left something to be desired, but management's discussion on the conference call of Rick's plans to turn things around assuaged certain fears that investors may have had.
In this post I'll be breaking down Rick's full earnings release, as well as their analyst conference call, and round out my post with what you should do with Rick's stock.
New to the Rick's story?
Rick's Cabaret International, Inc., owns and operates upscale adult nightclubs serving primarily businessmen and professionals.
Rick's differentiates themselves by providing an atmosphere where they can offer a unique quality entertainment environment that includes highly experienced and well screened entertainers, high quality managers hired from within the adult entertainment industry, and finally, providing an atmosphere and ambiance, including exclusive VIP rooms, that appeal to upscale clientele.
Rick's also owns and operates several online and offline media properties that produce adult websites as well as cater to owners and operators of intimate apparel and adult retail stores.
Rick's nightclubs offer live adult entertainment, restaurant, and bar operations in Houston, Austin, San Antonio, Minneapolis, Minnesota, New York, Dallas Fort Worth, Charlotte, and other cities under the names Rick's Cabaret, XTC, and Club Onyx.
As of September 30, 2008, Rick's operated 19 adult nightclubs.
Want more?
I'll break down this report into 4 parts:
Hit Me With The Numbers: Sales Increase, Margins Contract
Other Business Highlights: Company Cuts Costs, Negative Cash Flow, No Guidance
Conference Call Highlights: Management Discusses Economy, Cost Cutting Measures, and Underperforming Clubs
Bottom Line: I'm Holding For Now; Itchy Trigger Finger
Hit Me With Some Numbers
Sales Higher as A Result of Acquisitions, Same-Club Sales Moderate
(Growth from previous year's Q1/analyst's estimates where applicable [only 2 analysts cover Rick's]):
Q1 sales of $17.3 million (up 58.1% from $10.95 million prior year/vs. $17.42 million projected by analysts)
Q1 net income of $.79 million (down 55.6% from $1.78 million prior year)
Q1 earnings per share of $0.08 (down 66.7% from $.24 per share prior year/vs. $.09 per share projected by analysts)
Q1 net income margin of 4.56% (down from 16.2% in the prior year, and down from 8.4% sequentially in Q4/2008)
Same-club sales essentially flat ($8.76 million vs. $8.77 million)
My Take: We can see that sales were higher as a result of the acquisitions that Rick's has made in the last year or so.
These year over year sales growth numbers will begin to taper off soon as Rick's has not, and will not be, making any additional acquisitions anytime soon.
The fact that same-club sales were essentially flat is great news all things considered, but this was mainly as a result of increasingly stellar results at 2 of Rick's clubs that are growing phenomenally, and skewing the same-club results higher: the Miami club, and the New York club.
I'll discuss in more detail below what Rick's intends to do about their underperforming clubs going forward and the steps they have already taken to shore up those lagging locations.
Other Business Highlights

Negative Cash Flow: First Time in a Long Time
Cash flow from operations for Q1/09: (-$.57 million)
Free cash flow for Q1/09: (-$1.19 million)
Stock repurchase program update: there is none. Rick's is conserving cash right now, and in no position to repurchase shares
Forward guidance: None given, but Q2 results are are already on track to exceed Q1 based on turnaround efforts at current clubs
Forward operating cash flow projections: $1 million cash flow per month run rate as of now projection
Cash/Debt on hand: $2.98 million vs. $32.48 million in debt ($5.6 million vs. $33.6 million in debt in Q4/08): due over the next 5+ years, with $2.6 million due in 2009.
Rick's also took an impairment of $221,563 for estimated losses on its Encounters nightclub in San Antonio. The company is currently in negotiations to sell the club.
My Take: This was the first really brutal quarter for Rick's cash flow position in a long time.
The one strength of the company in these troubled times was always their ability to generate strong cash flow regardless of underperforming clubs.
That has not changed.
I'll go into it in more detail below, but on the analyst conference call, CEO Eric Langan talked about because of certain one-time expenses at underperforming clubs as well as rebranding efforts that ate into cash flow, and because Rick's paid off some debt this quarter, their cash flows were temporarily affected.
Come next quarter and beyond, Rick's anticipates generating along the lines of $1 million+ in free cash flow going forward.
No guidance was given, but on the call (more below) management talked about the improving results at their underperforming clubs and how their rebranding and other efforts were paying immediate dividends.
Conference Call Highlights
Management Discusses Slowing Business Trends and What They Are Doing About It
Put options and debt that is coming due in March: CEO Eric Langan was asked by an analyst about the upcoming puts that are due for Rick's recent acquisitions, and the CEO stated that they have been in negotiations with several of the holders to reduce or extend the puts.
He also mentioned that these parties wanted to see Rick's financials before they made a decision as to how they wanted to proceed.
Further, when pressed about what he meant by "extend the puts" the CEO said that for example, right now they have the right to put 5,000 shares a month to Rick's for a set period of time such as 36 months.
So what Rick's is trying to do, is instead of putting 5,000 shares at a time, lower the amount to 3000, but instead of 36 months extend the deal out to 42 or 48 months, etc.
Another option he mentioned was to lower the front load and increase the back load, so if they put 3,000 shares per month this year, then the third year they could theoretically put 7,000 shares per month, etc.
The options have limits in terms of how many can be exercised, how many Rick's has to purchase, etc., within a certain time frame, which will reduce the likelihood that the stock will face further pressure of having the puts be sold and the difference reimbursed by Rick's.
Each dollar movement in Rick's stock price has an aggregate affect of $611,000 on the total obligation, which is about $13.9 million if Rick's were at $0 per share.
So at $5.00 per share, the obligation is $3 million less than if it were at $0, so Rick's is essentially on the hook for about $11 million at that level.
This is because Rick's guaranteed that they would buy the puts from the club's owners at predetermined prices, should Rick's common stock fall below certain thresholds, which it has.
My Take: It is very important that investors understand how these put options work, and how they could potentially affect Rick's one way or another.
It seems that the market has been overreacting to the potential that Rick's might face a liquidity crunch as a result of their obligations to pay these options at predetermined prices, but as we can see from the above calculations and Rick's total obligation, even if their stock went to $0 per share (highly unlikely!), they would owe $13.9 million, but much less than that as their stock price is obviously higher, currently sitting at about $4.00 per share (at time of writing).
In addition, Rick's only owes $2.6 million this year in debt obligations, which means that they are very well capitalized not including their usual cash flow generating capabilities.
From Rick's 10-K:
As part of certain of our acquisition transactions, we have entered into Lock-Up/Leak-Out Agreements with the sellers pursuant to which, on or after a contractual period after the closing date, the seller shall have the right, but not the obligation, to have us purchase from seller a certain number of our shares of common stock issued in the transactions in an amount and at a rate of not more than a contractual number of the shares per month (the "Monthly Shares") calculated at a price per share equal to a contractual value per share ("Value of the Rick's Shares").

At our election during any given month, we may either buy the Monthly Shares or, if we elect not to buy the Monthly Shares from the seller, then the seller shall sell the Monthly Shares in the open market. Any deficiency between the amount which the seller receives from the sale of the Monthly Shares and the value of the shares shall be paid by us within three (3) business days of the date of sale of the Monthly Shares during that particular month.

Our obligation to purchase the Monthly Shares from the Seller shall terminate and cease at such time as the seller has received a contractual amount from the sale of the Rick's Shares and any deficiency. Under the terms of the Lock-Up/Leak-Out Agreements, the seller may not sell more than a contractual number of our shares per 30-day period, regardless of whether the seller "Puts" the shares to us or sells them in the open market or otherwise.

The maximum obligation that could be owed if our stock were valued at zero is $13,935,020 and is recorded in our balance sheet at September 30, 2008 as Temporary Equity.

We consider this type of financing transaction to be similar to interest-free debt. If we are required to buy back any of these put options, the buy-back transaction will be purely a balance sheet transaction, affecting only Temporary Equity and Stockholders' Equity and will have no income statement effect.

Following is a schedule of the annual obligation we would have if our stock price remains in the future at the closing market price on December 5, 2008 of $4.87 per share:

For the Year Ended September 30:
2009: $2,541,538
2010: $3,527,683
2011: $2,862,975
2012: $2,023,650
Total: $10,955,846
So as we can see from Rick's description above, they are well covered for this obligation, but where it concerns us is when those holding the shares decide to dump their shares on the open market either because they need the money, or because they feel that Rick's share price won't recover, in which case, Rick's is liable for the difference between what they sold the shares for on the open market and what Rick's promised them when the transaction was consummated.
This could explain in part why there has been such a downward drag on Rick's share price over the last few months, aside of course from the usual stuff pertaining to the overall market declining and small and micro-cap stocks getting slammed with redemptions and hedge fund closures.
As Rick's share price has continued to drop, Rick's is on the hook for more and more of the difference between what the put options are worth, and what they have to pay the holders to make up the difference.Rick's currently only has about $3 million in cash in the bank, so Wall Street is getting a little nervous about Rick's cash position and liquidity issues.
I'll discuss this more below in terms of what Rick's is doing to conserve cash and increase their free cash flow in the coming quarter.
Current Stock Price/Cutting Costs: The CEO also talked about how Rick's is going to begin to cut costs, including their corporate overhead, and how they are looking for ways to increase their operating efficiencies so that they can raise their gross margins.
He also stated that they are looking to control legal costs which got a little high in the last quarter due to some class action lawsuits that they were involved in. There are several upcoming cases that Rick's feels good about winning and being resolved in their favor in New York and Minnesota.
The CEO stated:
Right now our focus is on operations, not on our stock price. While we are aware of the stock price, and being one of the largest shareholders of the company, I am personally very aware of it, I just don't believe that in this environment that is where our focus should be.

I believe our focus should be on running our clubs, on lowering losses at clubs that are losing money, and maximizing profits on the clubs that are making money.
My Take: I certainly don't like the tone of that last quote…this tells me that Rick's is hurting badly in terms of cash flow generation, and will be for quite some time.
It also means not to plan on Rick's artificially propping up their stock price buying back shares, or not to look for company insiders to purchase shares as well.
I'm fine with operational excellence, but don't tell me one quarter that the stock is cheap at $4.00 per share and you want to purchase more, and then the next quarter that you are focusing on operational efficiencies and that the stock price (which is incidentally lower than last time) now is not a focus.
If I had to read between the lines, and of course I always do, I would say simply that Rick's has no money to burn, and won't be buying back stock anytime soon, nor do they think that they'll be generating any additional cash above and beyond what they need to survive.
Club updates and outlook: CEO Eric Langan said in prepared statements that Rick's New York City and Miami clubs remain very strong and that sales at these locations are continuing to increase on a year over year basis in January as they did in Q1/09.
He further went on to say that the company was adjusting to the spending pattern changes market by market. He went into detail about Las Vegas and what Rick's is doing there to correct the downturn in their business at this location.
Las Vegas club update: He stated that the Las Vegas club lost a staggering $678,000 in the first quarter of 2009.
He then went on to say that Rick's was cutting costs by limiting their daytime operations at this location to 4 p.m. to 8 a.m., seven days a week vs. 24 hours a day previously.
In addition, they are also trimming staff and cutting other costs, including marketing to tourists and instead focusing more on locals by discounting their drinks and not charging them a cover to get into the club, as well as other initiatives such as the recently held Rick's Cabaret Poker Tournament at the Hard Rock Hotel and Casino.
He further went on to say that convention traffic has slowed to a crawl and that Vegas was dead when he went there recently and until this traffic picks up, they are reigning in their cost structure in the abovementioned ways.
Philadelphia club update: The CEO said that their Philadelphia club is turning around as a result of Rick's rebranding it into a Club Onyx concept. He further stated that they turned a profit at that club in January, which is the first time since they've owned it that its been profitable. They expect it to continue to be profitable, and he said later in the call that in the first 16 days of February the club had already exceeded its sales for the entire month of January, so it was still ramping up tremendously.
Finally he stated that business is still growing at this club as the company sees more athletes and more rap artists and other trendsetters visiting the club and bringing more and more guests.
Dallas club updates: The CEO talked about Rick's two Dallas locations which were purchased in April and June of 2008.
Apparently, one of the clubs, the Club Onyx in Dallas, had a liquor license problem that is now being resolved.
The problem came about as a result of the transfer of ownership because Rick's said they formed a new corporation to purchase the location rather than takeover the existing business, so they had to get a new license.
The existing license had a certain amount of time that they were able to operate using it, but because it took them about six weeks longer than that to get the new license in place, they were without a liquor license for most of this last quarter.
That club has returned to profitability in January and Rick's anticipates seeing continued growth there now.
As for the other club in Dallas, it was widely reported that Rick's converted that location to an XTC cabaret format which allowed them to turn the liquor license in, stop all the legal battles that they have been having with the state controller, and in turn, revenues have "surged at that location".
When talking about the overall losses for the quarter, the CEO stated that he estimated that of the $1.9 million in losses from losing clubs in the last quarter, that between the Dallas properties and the Philadelphia location, the improvements they have made will eliminate over $900,000 going forward, so that Rick's earnings should improve next quarter considerably.
New York City club update: Management stated that Rick's has been consistently exceeding fiscal 2008 revenues at this location, and that their clientele is diverse and not just the Wall Street crowd.
He further went on to say that many thought that when the market crisis hit, that all the mortgage bankers would stop coming and that the New York club's volume would decline significantly. That has not happened, and instead, Rick's believes that they've become the number one upscale club in New York City.
Miami club update: Rick's Tootsie's Cabaret in Miami continues to be a strong performer for the company and the CEO said that it is easily the leading club in Miami with strong sales and margins.
Wrapping it all up: The CEO then stated that going forward, they're going to focus their growth by focusing on their core competency which encompasses operating top clubs and seizing the flight to quality advantage that Rick's has in some markets.
By rebranding some of their underperforming clubs as they have done, and looking to make those clubs the top in their respective markets, Rick's is looking to leverage their operating structure and knowledge and give customers the biggest bang for their buck by being more consistent and making sure that the customer experience is the same every time they come to the club since they aren't coming as often as they used to.
Also, an analyst asked if they would be back up to the $1 million per month mark in free cash flow, and the CEO said yes, most likely within this quarter, depending on further bad news at the Vegas location.
This all coming as a result of turnarounds at 3-4 clubs that Rick's has focused on heavily in the last few months.
My Take: This is good news in that although we all knew that Rick's was having some real trouble with some of their clubs, they are taking action at correcting the problems at those locations, and doing everything in their means to reclaim lost market share.
Some locations like Las Vegas are a lost cause for the time being, but where Rick's does have a potential advantage in operational execution, like Philadelphia and Dallas, they are turning things around.
Some of these initiatives are already having success as proven by the immediate profit at their Philadelphia location.
Acquisition strategy: The CEO stated that acquisitions are not really their main focus, at least not until they resume their growth and the economy turns around, and that they will not look to acquire any clubs unless they would be immediately accretive to the bottom line.
He further went on to say when an analyst asked him to flesh out that acquisition strategy, that for a lot of people in the industry, reality hasn't sunk in 100% yet in that everybody thinks things are going to get better extremely quickly.
He further stated that if there was a club that was losing the current owner money, but that if they felt they could rebrand it to another format that would be accretive to them, they wouldn't rule it out necessarily.
Bottom Line
Wait and See…

Rick's just had one of its worst quarters in quite some time when we look at the company's free cash flow generation.
Looking back on 2008, Rick's earned $11.66 million in free cash flow.
2009 will not be the same and is starting off in the negative.
According to the CEO though, most of Q1's shortfall was as a result of rebranding some of Rick's existing underperforming clubs, and writing down certain costs associated with those efforts, plus the actual results that brought down Rick's bottom line and margins.
Going forward, and in fact on the conference call, the CEO discussed at length the improvements that Rick's already sees at the clubs that were previously struggling (sans Las Vegas), so it could be a rather quick turnaround.
If Rick's achieves the $1 million per month run rate in free cash flow that we were all used to before, then the stock price where it sits now represents a true bargain.
I've spoken previously about Rick's cash generating capabilities, and how even if those drop way below historical norms, Rick's still represents a great value.
Couple that with management's discussion about current trends at rebranded underperforming clubs, as well as their mild assurances that Rick's can get back to about $1 million in free cash flow per month generation, we can arrive at a valuation that shows that for patient investors, Rick's might present a compelling case for buy and hold investing.
So, hypothetically, let's assume a very modest $3.0 million run rate in cash flow for this year, and say Rick's spends about $1.5 million on capital expenditures yielding only $1.5 million in free cash flow.
At today's levels that still gives us a price to free cash flow (P/FCF) of 24.19 at $4.00 per share (Rick's was below $3.50 as of this writing)
That's still way below the industry average of 40.9, and assumes horrific business trends at Rick's with almost no free cash flow generation.
But even with all that, Rick's would still be undervalued by about 60-80% using a metric that many experts believe is the only thing that matters: free cash generation.
So all that being said, there is some definite risk here, or else the stock would never be this cheap.
We have all the usual risk factors regarding the economy, consumer spending, etc., and then a layer on top of that of Rick's being a micro-cap stock that is severely out of favor now, and the general malaise that surrounds "sin" stocks like Rick's.
With all that being said, I believe that a position should be started here by those that are risk tolerant, have super long time frames (as Rick's might be battling this malaise for 1-2 years), but see value in a solid company that is just on the outskirts of acceptability both for what it does, as well as the actual stock itself, to mainstream investors.
The economy could sour further, Rick's could fail to meet its debt obligations as a result of an absolute collapse in its business, and we could be looking at a stock going to $0 fast.
That's the beauty of investing.
You use the information available to you, find information that not too many others know about, and then make an informed, calculated decision, basing your decision on facts, and the percentages in and out of your favor.
In this case, I see that we have about a 60+% chance of Rick's doubling in value from $3.50 per share, and about a 10-20% chance of the company going out of business.
Those odds favor us greatly.
Bottom Line: If you already own 1/4, or 1/2 position in Rick's, that should suffice. Look to add on weakness if you have 1/4 or less, but continue to diversify your portfolio with other names on my list before adding to Rick's. If you don't own Rick's, consider starting your initial position right here, but make sure it is within a balanced portfolio to protect you against continued consumer slowdowns, and a potentially deteriorating market.
As I look through the bargain bin that is the current stock market, I might decide to shed Rick's for now, and revisit the company in the future once I have purchased other names that appeal to me more now and show more upside potential with less risk.
Keep your shares for now if you already own some, look to sell to generate cash for new names if you need to, and look to purchase only for a small slice of your portfolio and for a long term investment if you currently don't own any shares in Rick's.