Make yourself up a cheering song… - Robert Frost
The Anglo-American banking system, insolvent, is lucky to have a mill of Op-Ed writers and TV commentators working overtime, cranking out defenses on its behalf. While the British press has been substantially out in front of the New York press in confrontation of the problem, even London routinely shoo-shoos away the severity of the mess.
The two most common tropes I see are 1. blame of political leaders, even one's that only came to office 40 days ago. And 2. self-delusion that other nations and capitols, outside of the London-New York axis, will suffer even more. As if that would alleviate pain, if true.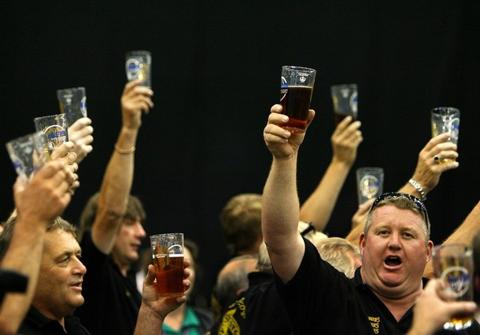 Click to enlarge
In this regard I've identified a number of balms and salves, now produced regularly by the London-New York media, that sound to me like drinking songs. Here are the new standards:
The Dollar's Still King. It's Empire Bling.
My Depression's bad, But Your Depression's Worser.
We Accept the Blame. But You Get the Pain.