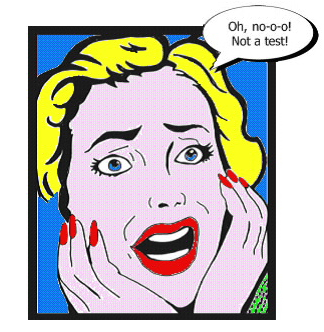 The longest downturn of the 20th century began in August 1929 and did not end until March 1933, three and one-half years later. During this Great Depression:
GDP contracted by 30%;
Unemployment rose from 3% to 25%;
Consumer prices fell 27%; and
Bank insolvencies created waves of financial crises.
The current financial crisis is the most severe since 1929, and it could easily become the longest since (what Milton Friedman and Anna Schwartz called) the "Great Contraction."
To isolate a few of the similarities and differences between our current predicament and that of 1929 – 1933, I've put together a little test.
For each of the four topics listed below, I've provided two summaries. One refers to the 20th century's Great Depression. The other refers to what I'm calling the 21st century's Great Deleveraging. Your job is to figure out which is which.
If you want to brush up on your economic history before taking the test, read DanskeBank's Lessons from the Great Depression (.pdf), by Allan von Mehren. Answers are at the bottom. Enjoy.
1: CREDIT EXPANSION
An expansion of consumer and mortgage credit fueled the purchase of consumer durables. In the decade prior to The Decline, outstanding mortgage loans rose by 145% and corporate dept increased by 80%. The economy became too dependent upon credit, and too many "bad borrowers" were granted loans. When things turned sour, a substantial number of these "bad borrowers" went bankrupt.
An expansion of mortgage credit to less-than-creditworthy borrowers fueled the expansion of home ownership. In the decade prior to The Decline, outstanding mortgage loans rose by 180% and corporate dept increased by 95%. Home ownership expanded in response to financial innovation and governmental policy goals despite the lack of any real income growth. Too many "subprime borrowers" were granted loans and when home prices declined, this created a surge in foreclosures and REO property sales.
This created huge losses for their bank lenders.
2: BREAKDOWN OF FINANCIAL INTERMEDIATION
Widespread bankruptcies and bank runs produced numerous bank failures. Banks' assets (i.e., loans) were very illiquid while their liabilities (demand deposits) were not. Deposit withdrawals forced banks to dispose of their illiquid assets at low prices, creating losses that produced bank failures.
The takeover of government-sponsored mortgage entities wiped out the investments of preferred stock investors as the government-sanctioned bankruptcy of a major investment bank produced a run on uninsured money market funds. Commercial paper markets froze up. The government was forced to create a series of special purpose funding facilities to replace the markets that it had destroyed.
Banks became cautious, tightened their lending standards, and increased their holding of liquid government bonds. This produced a very wide spread between the yields on corporate and US government bonds.
3: CENTRAL BANK & TREASURY REACTION
The Federal Reserve remained passive and did NOT put more cash into circulation to ease the crisis, producing a contractionary monetary policy. The Treasury Secretary argued that cleaning out "weak" banks had to occur before the banking system could recover.
The Federal Reserve actively intervened in the financial markets to provide liquidity to, and recapitalize, the banking system. Regulators forced the acquisition of several weak banks by stronger institutions by arbitrarily denying the weak firms access to special purpose government lending facilities. The Treasury Secretary did not articulate a coherent strategy for the treatment of "weak" banks but the Fed rolled out a new website touting its successes.
4: FISCAL POLICY
Taxes were increased during the downturn in an attempt to run balanced budgets. Income taxes on top earners were raised from 25% to 63%, the estate tax was doubled, and corporate tax rates were raised by 15%. Emergency relief measures were aimed at corporations, state and local governments.
Taxes were temporarily cut and a large fiscal package was passed that included immediate tax cuts and the gradual phase-in of a variety of public works projects.
Special agencies or programs were established to lower the cost of home ownership and reduce foreclosures.
ANSWERS
The first item in each section refers to the Great Depression of the 20th century. The second item in each section refers to the Great Deleveraging of the 21st century.
REFERENCES

Federal Reserve - Flow of Funds 2008Q3, 11 Dec 2008.
DISCLOSURES: No Positions