Hear all about it! Sturm, Ruger & Co.(NYSE:RGR) announce fantastic earnings! Stock jumps after hours! Hear all about it!...I wish breaking news was still presented to us in this way. A kid on the street corner waving around a stack of newspapers, how cool would that be? Nevertheless; Sturm, Ruger & Co. did release strong earnings after the close Wednesday. But what does this mean for Smith & Wesson? It means we could see strong reports from Smith & Wesson as well, causing a short sqeeze and sending the bears running for the hills. The following will take sales growth percentages from Sturm, Ruger & Co. and analyze what kind of effect on earnings this growth in sales would have on Smith & Wesson (SWHC), should it announce similar growth numbers in march.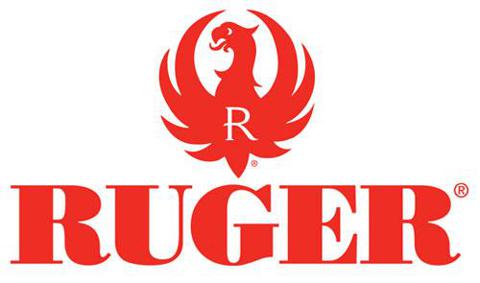 First, let us take a quick look at Sturm, Ruger & Co.'s earnings release. For the 2012 fiscal year, net sales of $491.8 million was reported, compared to sales of $328.8 million in 2011. This represents a 49.6% increase in sales year to year. Earnings for 2012 increased from $2.09 per share in 2011 to $3.60 per share as well, representing a 72% increase. Quarterly numbers were impressive as well. Net sales increased 52% to 141.8 million, compared to $93.2 million in the same quarter last year. Earnings jumped 85% to $1.00 per share, from just $0.54 one year earlier. Next, let's apply this same type of growth to Smith & Wesson in order to better understand what we may expect from them in March.
Year Over Year Quarterly Growth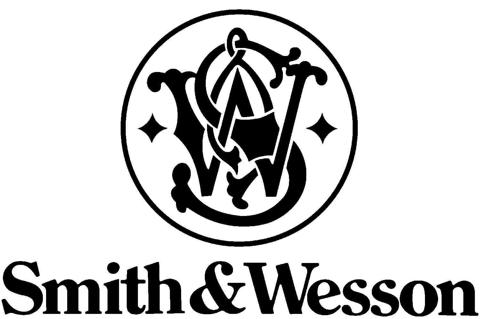 Smith & Wesson, and Sturm, Ruger & Co. are currently on different fiscal year calendars. Therefore, we will use the quarterly year over year growth numbers to calculate projected earnings for Smith & Wesson coming up in March. In the first quarter 2011, Smith & Wesson had net sales of $98.1 million. Using 52% growth in sales in our projections, an increase to $149.11 million in net sales for the March 5th Smith & Wesson earnings report is calculated. To estimate projected earnings on this net sales figure, take Smith & Wesson's net profit margin of 11.68%, and multiple it by net sales. This comes out to $17.42 million in earnings, or $0.26 per share. This would be a great surprise to the market, which is only expecting approximately $0.23 per share for the quarter.
How would this effect share price?
Smith & Wesson is currently trading at 11.27 price to earnings. When we account for $0.26 in earnings, the 4 quarter earnings total equals approximately $1.05. Therefore, when multiplying $1.05 by 11.27, we calculate a share price of $11.83 for Smith & Wesson. This represents a 27% potential increase in Smith & Wesson if sales growth is similar to the recent reports from Sturm, Ruger & Co.
Finally, if Smith & Wesson were to also trade at Strum, Ruger & Co.'s price to earnings ratio of 17.15, the stock would be at $18 per share. This would represent a potential 92.6% increase in stock value! From this, it is easy to see that the next few weeks for Smith & Wesson investors will be very exciting, and potentially profitable.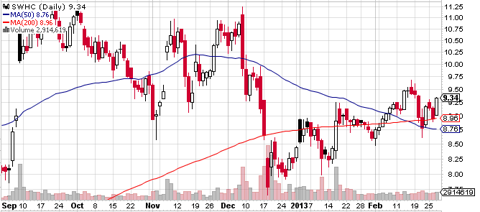 Disclosure: I have no positions in any stocks mentioned, and no plans to initiate any positions within the next 72 hours. I wrote this article myself, and it expresses my own opinions. I am not receiving compensation for it (other than from Seeking Alpha). I have no business relationship with any company whose stock is mentioned in this article.