By Sumit Roy
Natural gas was steady near one-month highs after the Energy Information Administration reported that operators withdrew 171 billion cubic feet from storage last week, within the 166 to 175 bcf withdrawal most analysts were expecting. However, the withdrawal was above last year's draw of 82 bcf and the five-year average draw of 118 bcf.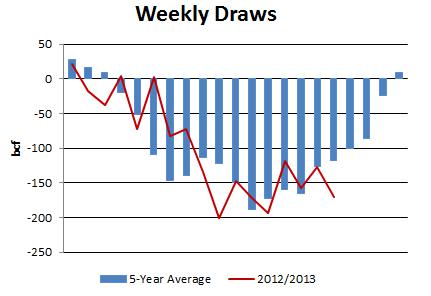 In turn, inventories now stand at 2,229 bcf, which is 284 bcf below the year-ago level and 304 bcf above the five-year average (calculated using a slightly different methodology than the EIA).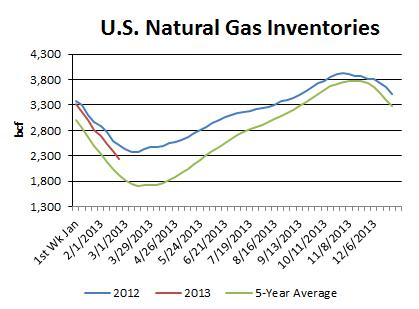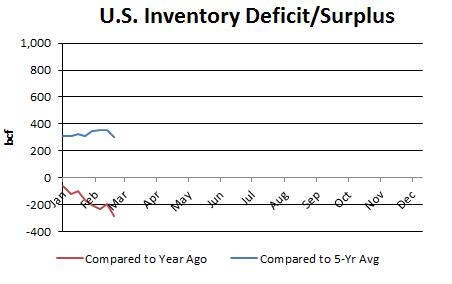 The weather last week was much colder than normal and last year. Looking forward, the NOAA's six- to 10-day outlook calls for more cold weather across the Midwest and East Coast.

NOAA Six- to 10-Day Outlook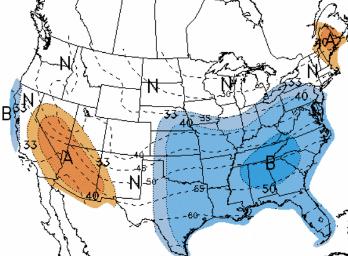 Meanwhile, the number of rigs drilling for natural gas in the U.S. rose by seven last week to 428, according to Baker Hughes.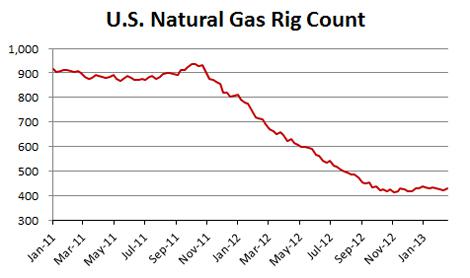 Natural Gas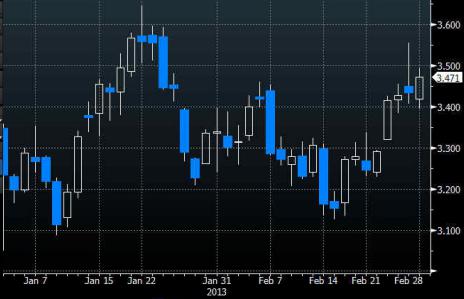 Bottom Line: The latest inventory report from the EIA was bullish, as the surplus over the five-year average fell a substantial 53 billion cubic feet to stand at 304 bcf. With another round of cold weather forecast for the beginning of March, the surplus could fall even further in the coming weeks. However, with only three weeks remaining in the typical withdrawal season, these are the last chances that bulls will have to see a notable decline in the surplus and prevent prices from tumbling during the low-demand period between April and May.