Major Integrated Oil & Gas companies are generally very profitable and pay rich dividends. In this article, I tried to determine which one of the eight top major integrated oil & gas companies, traded in the U.S., are the most attractive for dividend-seeking investors. The eight stocks are: BP plc (NYSE:BP), ConocoPhillips (NYSE:COP), Chevron Corporation (NYSE:CVX), Eni SpA (NYSE:E), Occidental Petroleum Corporation (NYSE:OXY), Statoil ASA (NYSE:STO), Total SA (NYSE:TOT) and Exxon Mobil Corporation (NYSE:XOM). All the data for this article were taken from Yahoo Finance and finviz.com on March 01, before the market open.
The table and the charts below present the top eight major integrated oil & gas companies, their last price, the market cap, the forward annual dividend rate, the forward yield, the payout ratio and the annual average dividend rate of growth for the past five years.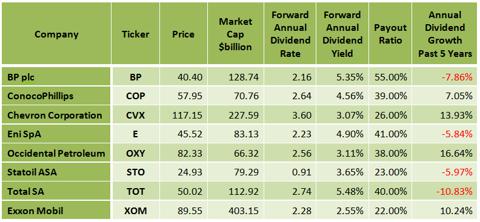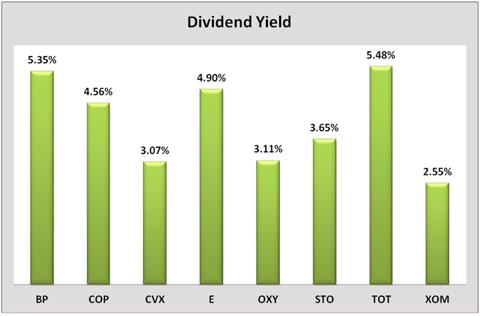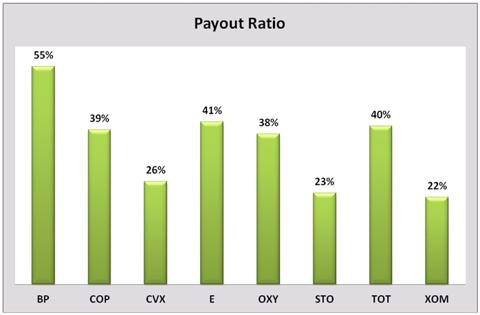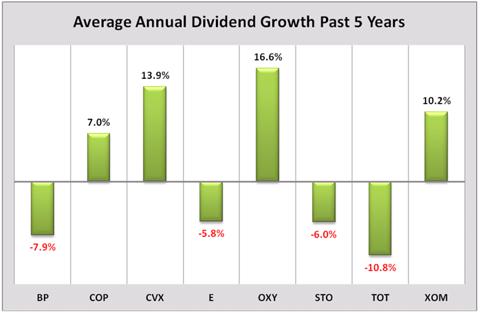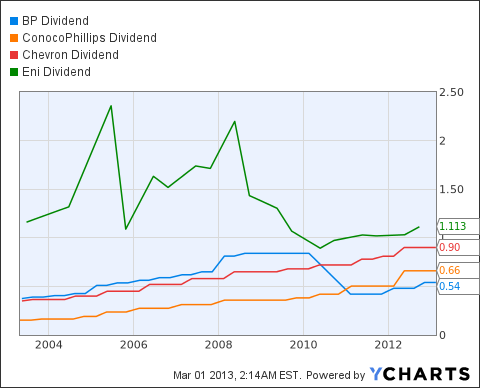 BP Dividend data by YCharts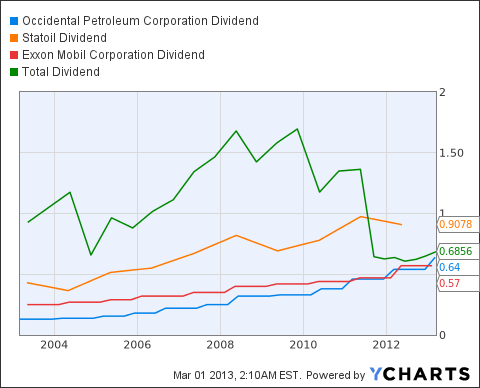 OXY Dividend data by YCharts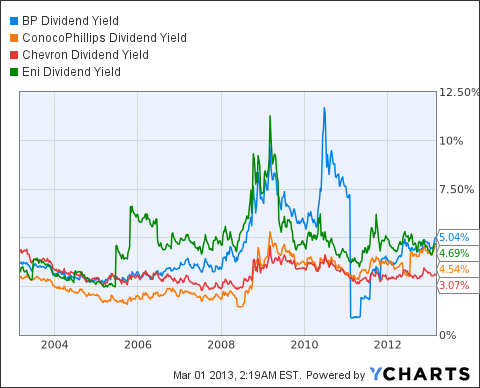 BP Dividend Yield data by YCharts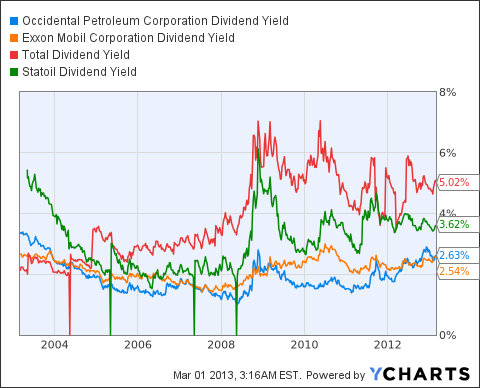 OXY Dividend Yield data by YCharts
The charts below present the trailing P/E, the forward P/E, the price-to-sales ratio and the price-to-book-value ratio for the eight companies.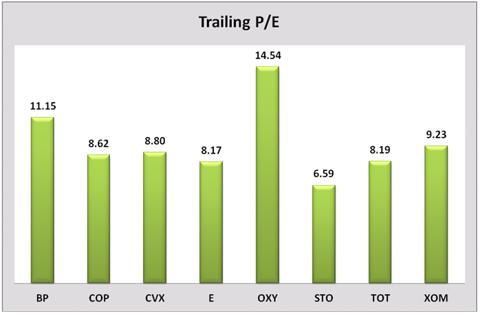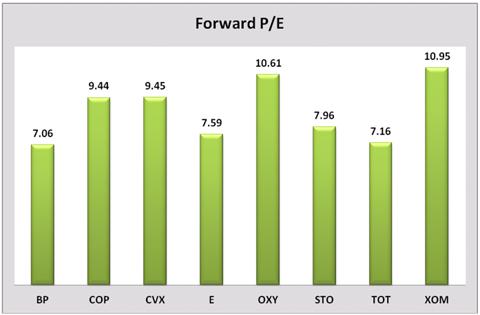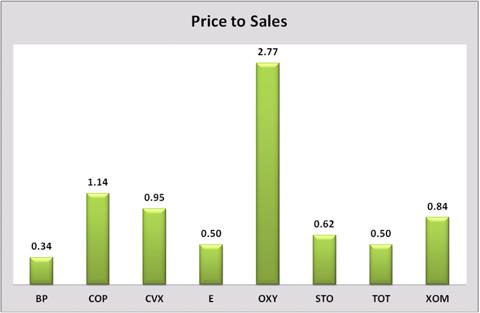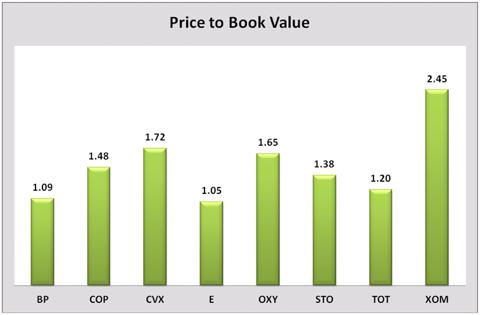 Discussion
Among the eight companies, only four companies; COP, CVX, OXY and XOM have a long-term track record of rising dividend payments. Investing in companies that regularly raise dividends provides security in an uncertain market and means higher returns ahead. Among these four companies ConocoPhillips has, by far, the highest forward annual yield - 4.56%, and its payout ratio is quite low at 39%. The COP forward yield is also higher than its 5 year average dividend yield which was 4.00%.
The two charts below present the COP historical dividend yield and the last 10-month daily price chart of the company.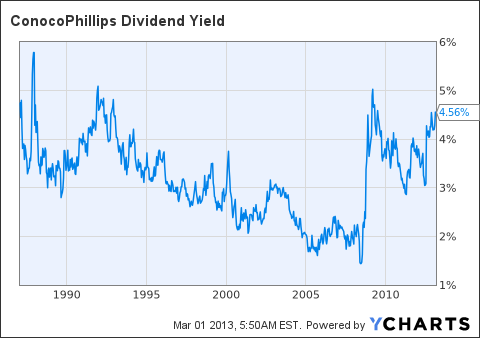 COP Dividend Yield data by YCharts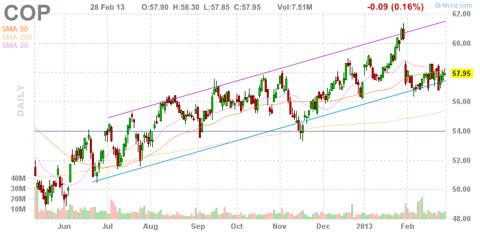 Chart: finviz.com
Conclusion
Since it is a good time to start a long-term investment in a blue-chip company, which has a long history of steadily increasing dividend payments, when due to temporary weakness its dividend yield is historically high, it seems that now it is a good time to start investing in the stock of ConocoPhillips.
Disclosure: I have no positions in any stocks mentioned, and no plans to initiate any positions within the next 72 hours. I wrote this article myself, and it expresses my own opinions. I am not receiving compensation for it (other than from Seeking Alpha). I have no business relationship with any company whose stock is mentioned in this article.