By Sumit Roy
Natural gas reached the highest levels in a month after the Energy Information Administration reported that operators withdrew 146 billion cubic feet from storage last week, above the 134 bcf withdrawal most analysts were expecting. The withdrawal was also above last year's draw of 80 bcf and the five-year average draw of 101 bcf.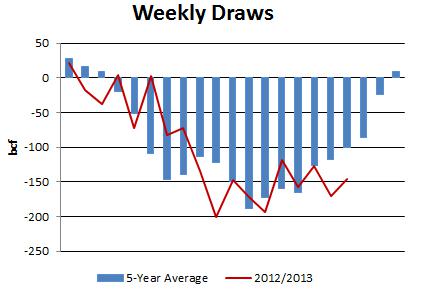 In turn, inventories now stand at 2,083 bcf, which is 350 bcf below the year-ago level and 259 bcf above the five-year average (calculated using a slightly different methodology than the EIA).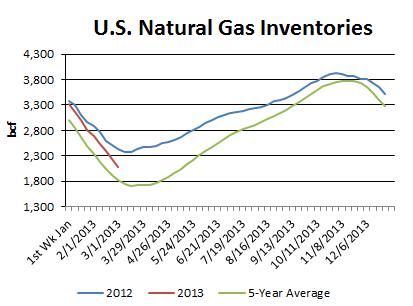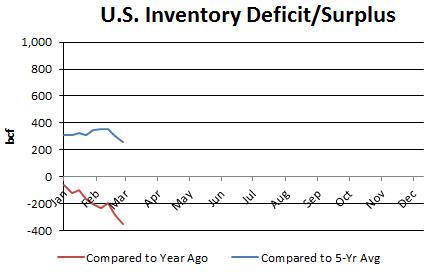 The weather last week was colder than normal at this time in 2012. Looking forward, the NOAA's six-to 10-day outlook calls for more cold weather across the Midwest and East Coast.

NOAA Six- to 10-Day Outlook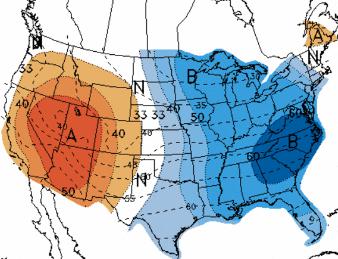 Meanwhile, the number of rigs drilling for natural gas in the U.S. fell by eight last week to 420, according to Baker Hughes.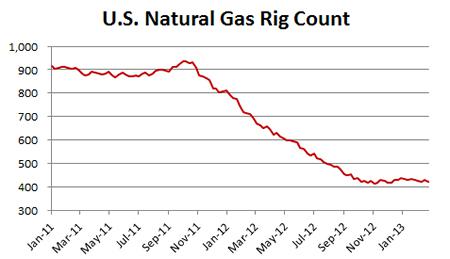 Natural Gas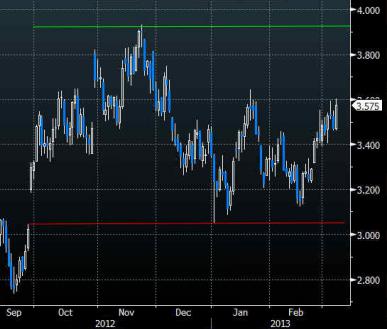 Bottom Line: The latest inventory report from the EIA was bullish, as the surplus over the five-year average fell another 45 bcf to stand at 259 bcf. Based on current forecasts, more cold weather is expected in the coming weeks. Thus, the surplus will likely fall even further, perhaps as low as 150 bcf.

In light of this, we are adjusting our winter-ending storage carryout estimate from 2,000 bcf to 1,880 bcf. Likewise, we are no longer anticipating a breakdown in prices below $3/mmbtu in the near term. Longer term, the fate of prices continues to hinge on production levels and structural demand growth.