The homebuilding industry went through one of the most severe contractions in economic history. Mortgage delinquencies and defaults beginning in 2007 fueled a downward spiral in building and sales of new homes collapsed. Simply put, the supply of homes on the market had now greatly outweighed the demand for them.
As more and more homeowners were pushed out of their homes, it created a huge supply of shadow inventory. A normal supply of six months of inventory ballooned to a 14 month supply. Coupled with the building boom in the years leading up to the crash, a disaster loomed on the horizon. New home sales sank to levels below the 1960s as illustrated by the chart below. It is evident that in the main, this was due to the enormous amount of overbuilt homes during the period from 2003 to 2007.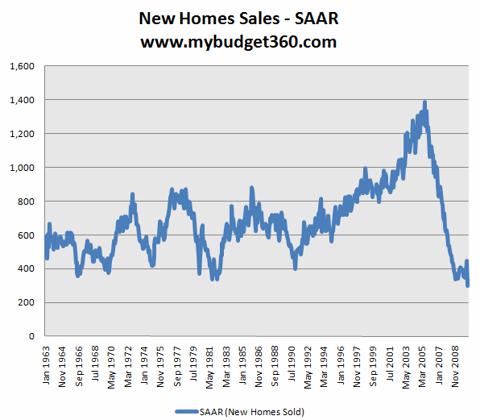 The housing market now is in the midst of a gradual recovery. Mortgage rates are at historic lows. Affordability in terms of rates have played a great role in this steady recovery. However, qualifying for mortgages, which is determined mainly by credit and debt to income ratio, has put the brakes on for many potential buyers. It is reasonable that lending standards tightened after the extremely loose standards that propelled the housing market into its downward spiral. However, there are many buyers who are good candidates whose mortgage applications are presently being turned down. In time, lending standards will gradually loosen to allow these good buyers to step back into the market.
30 Year Mortgage Rates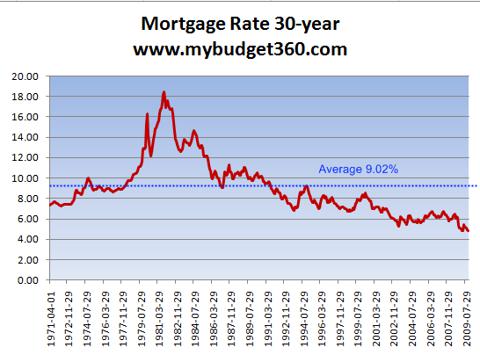 A main ingredient in the home sales equation is population, along with affordability (employment numbers and adequate salaries). As we compare current population of nearly 314 million to 1963's population of just over 188 million, it becomes apparent that the level of home sales will surely rise as the market corrects itself from an overbuilt condition. The projection for US population in 2060 is over 450 million, which should inspire young, longer term investors that over time, home sales must surely boom again. A gradual recovery will build a head of steam, and rising like a phoenix, will reinvigorate today's languishing homebuilding market.
United States Population Data and Projections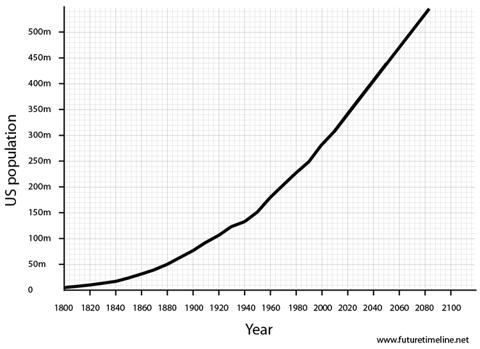 An investor needs to take a long term view on the housing market. We have begun seeing a gradual recovery in housing related equities. Stocks such as Hovnanian Enterprises (NYSE:HOV), Beazer Homes (NYSE:BZH), and Standard Pacific (SPF) have enjoyed a great rally as earnings reports and monthly housing data continue to consistently improve overall. Hovnanian is extremely volatile, with a beta of 2.67. However, patience is a virtue when it comes to these homebuilders.
The aforementioned companies have taken advantage of the downturn by buying cheap land for future construction. As smaller homebuilders went out of business during the crash it presented the major companies with an opportunity to capitalize on a less competitive marketplace and grow even stronger in the years to come.
Although the near term may be rocky for homebuilders by virtue of the unsettling uncertainty and persistent fears of a stubbornly high unemployment rate, the long term picture is quite bright. I strongly recommend consideration of buying these homebuilders on a pull back. Standard Pacific has had a 52 week range of $4.12 to $8.95. I believe within five years it is not unreasonable to expect at least a doubling of its current price. However, I recommend buying on weakness for a more opportunistic entry point.
Disclosure: I am long HOV, SPF, BZH. I wrote this article myself, and it expresses my own opinions. I am not receiving compensation for it (other than from Seeking Alpha). I have no business relationship with any company whose stock is mentioned in this article.