Liberty Media (LMDIA) has been in the news a lot lately, due to CEO John Malone's recent bailout of Sirius XM Radio (NASDAQ:SIRI). This article is not about that deal, however. This article is an attempt to explain the structure of Liberty Media, which is sure to confuse most amateur investors, as well as some professional ones. This is because Liberty uses "tracking stocks," which have not been popular since the dot-com days of the 90's.
According to investopedia.com, a tracking stock is a "common stock issued by a parent company that tracks the performance of a particular division without having claims on the assets of the division or the parent company."
When a parent company issues a tracking stock, all revenue and expenses of the applicable division are separated from the parent company's financial statements and bound to the tracking stock. Often, this is done to separate a subsidiary's high-growth division from a larger parent company that is presenting losses. However, the parent company and its shareholders still control the operations of the subsidiary.
Liberty Media is a holding company of many media assets. These assets are split into three tracking stocks: Liberty Capital (LCAPA) Liberty Entertainment (LMDIA), and Liberty Interactive (LINTA). Each of these tracking stocks represents Liberty's ownership of a wide range of assets. Below I have broken down some of each stock's notable holdings.
Liberty Capital
Atlanta Braves National League Baseball Club - 100% Ownership
Owner of the Atlanta Braves baseball team, as well as several of the Atlanta Braves' minor league clubs.
Embarq Corporation (EQ) - 3% Ownership
A provider of a suite of communications services to consumer and business customers; including such services as local and long distance voice, data, high speed internet, wireless and entertainment services.
Hallmark Entertainment Investments Co. - 11% Ownership
Owner of controlling interest in Crown Media Holdings Inc. (NASDAQ:CRWN) the owner and operator of U.S. cable television channels, including the Hallmark Channel.
Kroenke Arena Company, LLC - 6.5% Ownership
Owner of the Denver Nuggest NBA team, the Colorado Avalanche NHL team, and the Pepsi Center in Denver, Colorado.
LodgeNet Entertainment Corporation (OTC:LNET) - 9% Ownership
Provider of media and connectivity services designed to meet the unique needs of hospitality, health care and other visitor and guest based businesses.
Starz Media, LLC - 100% Ownership
Creator and distributor of animated and live-action programming. Creator of content under contract for other media companies, and leading independent home video/DVD entertainment company.
WFRV and WJMN Television, Inc. - 100% Ownership
CBS broadcast affiliate that serves Green Bay, Wisconsin and Escanaba, Michigan.
Motorola, Inc. (MOT)- 3% Ownership
Priceline.com (NASDAQ:PCLN)- 1% Ownership
Sprint Nextel Corporation (NYSE:S) - 3% Ownership
Time Warner Inc. (NYSE:TWX) - 3% Ownership
Viacom Inc. (NYSE:VIA)- 1% Ownership
Liberty Entertainment

The DIRECTV Group, Inc. (DTV) - 54% Ownership
Provider of digital television entertainment services to more than 16.8 million customers in the United States and over 5.0 million customers in Brazil, Mexico, and other countries in Latin America.
Game Show Network, LLC - 50% Ownership
Operator of GSN, a cable television channel featuring multi-platform interactive game programs, and GSN.com, an internet gaming site.
Starz Entertainment, LLC - 100% Ownership
Provider of video programming distributed by cable operators, direct-to-home satellite providers, and via the Internet throughout the United States.
Liberty Sports Holdings, LLC - 100% Ownership
Provider of sports oriented programming in Denver, Pittsburgh, Seattle and surrounding areas.
Liberty Interactive
Backcountry.com, Inc. - 81% Ownership
E-commerce business that sells performance gear for backcountry adventures, including backpacking, climbing, skiing, snowboarding, trail running and adventure travel. Backcountry.com also operates BackcountryOutlet.com, Dogfunk.com, Tramdock.com, SteepandCheap.com, and WhiskeyMilitia.com.

Bodybuilding.com - 83% Ownership
E-commerce business that sells supplements, clothing, tanning supplies, and other bodybuilding products. It also hosts an online site where visitors can network and exchange information related to bodybuilding.
Expedia, Inc. (NASDAQ:EXPE) - 24% Ownership
GSI Commerce, Inc.(NASDAQ:GSIC) - 19.7% Ownership
IAC/InteractiveCorp (IACI) - 30% Ownership
Operator of businesses in sectors being transformed by the internet, online and offline. Comprised of HSN; Cornerstone Brands, Inc.; HSE24; Shoebuy.com; Ticketmaster; LendingTree; RealEstate.com; ServiceMagic; Match.com; Entertainment Publications; Interval International; Ask.com; Citysearch; Evite; Gifts.com; iBuy; Pronto; and CollegeHumor.
QVC, Inc. - 100% Ownership
So as you can see, each tracking stock's holdings follow a certain trend. Liberty Interactive holds companies that rely heavily on the internet, such as Bodybuilding.com and IAC/Interactive. Liberty Entertainment holds content providers like DIRECTV and GSN; and Liberty Capital holds sports teams, telecom stocks, and some other miscellaneous media companies. It is pretty obvious why Liberty Media would want to separate the performance of all these holdings, as they are likely to perform quite differently. It also gives investors more choice in terms of what specific exposure they want among Liberty's holdings.
Hidden Value?
One opportunity that has caught many investors' eyes lately is in Liberty Entertainment, which has a significant position in DIRECTV. With DTV trading currently at $21 per share, a 54% stake in the company is worth about $11.5 billion. Liberty Entertainment currently trades at $17.52, which equates to a market cap of $9.06 billion. This means you are not only getting DTV at a significant discount (paying $9.06 billion for $11.5 billion of DTV equity), but you also get LMDIA's other assets for free. Liberty's management recognizes that the Street is undervaluing its holdings, and even stated in the company's 10-K that its "…objective at Liberty Entertainment is to close the trading discount and achieve fair value for its investments and businesses." The most likely reason for this discount is the market factoring in a decline in DTV's share price.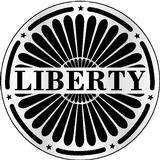 Management plans to accomplish this by spinning-off Liberty Entertainment into a separate public company. "We believe a new asset-backed security will reduce the discount from fair value in our stock, thereby making it a more attractive company, and will permit us to better pursue our strategic objectives," said Liberty Media president and CEO Greg Maffei. Mario Gabelli, founder, chairmen and CEO of GAMCO Investors (NYSE:GBL) also believes there is a lot value in Liberty Entertainment. He recently offered the stock as one of his top picks for 2009 at the Barron's Roundtable, essentially arguing the stock has a net asset value of $22, and is trading around $18.
The spin-off is on track to be completed in May or June, but as we have learned in recent months, nothing in the financial world is certain. It will be interesting to see if the spin-off is successful in shrinking the current discount to Liberty Entertainment's NAV. LMDIA certainly seems like a pretty obvious value play, especially if you are bullish on DIRECTV.
-Harry Lacheen
Disclosure: None