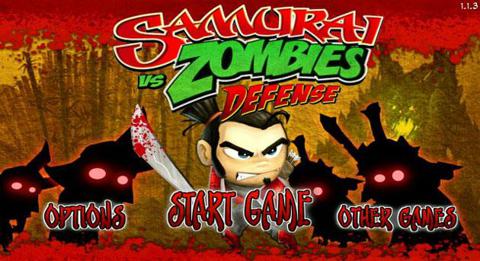 Shares of Glu Mobile (NASDAQ:GLUU) shot up 19% during early morning trading. The reason for the move stems around an announcement of real money gambling coming to one of the leading mobile game creators. Glu will be launching its efforts in United Kingdom with a careful watch on the United States as several states work on passing gambling legislation.
Here is the official announcement from Glu Mobile:
"We are pleased to expand our mobile portfolio to include real-money gambling. We anticipate that real-money gambling will continue to gain momentum globally and believe that with this offering, Glu is well position to capitalize to the extent that additional markets adjust regulations. We plan to leverage Probability's extensive partner network to further extend Glu's successful original IP to new demographics."
As you can see from the announcement, the company thinks online gambling will "gain momentum globally" and that additional markets will "adjust regulations". This is pretty much saying when the United States legalizes online gambling, Glu will be ready to pounce on the opportunity as well.
Glu's new partnership comes with Probability plc, the largest direct to mobile gambling service in the United Kingdom. The first real-money gambling game will center around mobile slots. The game will feature characters from Glu's hit game "Samurai vs. Zombies Defense". Probability has a large base of partners in the U.K. including Paddy Power and William Hill.
In the fourth quarter, Glu Mobile reported a revenue increase of 4%. The increase was led by strong revenue from smartphones. Smartphone revenue totaled $18.5 million, while regular mobile phones made up only $2.3 million. Of the smartphone revenue, 60% was from iOS, 32% from Android, and 8% from other phones. Gross margins continued to be a strong point for the mobile game company at 90%.
Glu released its first quarter and full year guidance during the fourth quarter earnings call. First quarter revenue is expected to hit $20.8 million ($18.5 smart, $2.4 other). Gross margins are expected to stay at 90% for the first quarter. The company predicts a first quarter loss equal to $0.05 per share. For the full year, Glu sees revenue hitting $87.8 million ($74.6 smart, $13.1 other). Earnings per share are expected to be a loss of $0.08 for the fiscal year.
One of the things Glu highlighted during its fourth quarter call was its huge pipeline of games. This proved true with several new launches during the quarter including:
"Dragon Storm" 2/6
"Stardom: Hollywood" 2/14
"Gun Bros 2" 2/20
"Small City" 2/28
"Samurai vs. Zombies Defense 2" 3/7
This strong release of titles could surprise analysts and investors when the company reports on May 1st. Analysts are looking for revenue of $18.03 million, well below the company's guidance. Earnings per share are predicted to be a loss of $0.07 by analysts, also below company guidance. This low expectations along with more news on real-money gambling should send shares higher in May.
I recommended buying shares of Glu back in March of 2012 as an acquisition target. At the time shares were trading at $4.85, which is higher than today's inflated price. I gave the odds of a buyout at 50%, which never materialized. I still think Glu is an acquisition target with a small market capitalization of $190 million, $0 in long term debt, and a strong library of games published and in the pipeline.
Shares of Glu Mobile have not seen $5 since September of 2012. I fully expect shares to hit that mark by the end of 2013, representing a further 67% increase from today's rise. The time to get behind this exciting mobile game company is now.
Disclosure: I have no positions in any stocks mentioned, but may initiate a long position in GLUU over the next 72 hours. I wrote this article myself, and it expresses my own opinions. I am not receiving compensation for it (other than from Seeking Alpha). I have no business relationship with any company whose stock is mentioned in this article.