I'm torn…
AAR Corp. (NYSE: AIR) reported earnings Wednesday after the market closed and followed that up with their analyst conference call before the market opened today.
The reason I'm torn is because I honestly don't know what to do with those results and AAR's future prospects.
A part of me believes that the business is a lame duck, and will take so long to recover, that we won't see any meaningful move in the company's stock price for some time if at all.
The other part of me believes, especially at current levels, AAR's stock is such a supreme bargain, that it won't be long before value hounds come calling, and the overall market for the Aerospace and Defense industry, and consumer air travel in particular, come roaring back, and we could be in the midst of a nice little bull rush and reap the rewards of our patience in the turnaround that is ahead.
So why am I so baffled?
There's many reasons, many of them chronicled within this post, that have led me to this place.
In this post I'll break down AAR's full earnings release, as well as their analyst conference call, and round out my post with what you should do with AAR's stock.
New to the AAR story?
AAR Corp. provides products and services to the aviation, aerospace, and defense industries worldwide.
It operates in four segments: Aviation Supply Chain; Maintenance, Repair, and Overhaul (MRO); Structures and Systems; and Aircraft Sales and Leasing.
Through its Aviation Supply Chain and MRO segments, AAR provides everything from aircraft parts, maintenance and logistics support, to the actual maintenance and repair of aircraft at its 4 MRO facilities at various locations throughout the U.S.
In addition, through its Structures and Systems segment, AAR provides vital products and services to the U.S. military including specialized construction of mobile shelters and pallets, as well as support and products for various military aircraft and aircraft support, storage and maintenance functions.
Finally, through its Sales and Leasing segment, AAR buys, sells and leases used aircraft for itself, on behalf of others, and through joint ventures.
Want More?
I'll break down this report into 4 parts:
Hit Me With The Numbers: Sales miss by 10%, margins decline, where's the cash?
Other Business Highlights: Weakness in Aviation Supply Chain, MRO
Conference Call Highlights: Management Discusses Improving Business Trends
Bottom Line: Buy On Valuation, Hold Otherwise
Hit Me With Some Numbers
Sales miss by 10% due to Sales and Leasing Segment, margins decline
(Growth from previous year's Q3/analysts estimates where applicable):
Quarterly sales of $338.8 million (down 10% from $376.6 million prior year/vs. $366.2 million projected by analysts)
Quarterly income from continuing operations of $20.0 million (flat from prior year)
Quarterly earnings per share from continuing operations of $0.48 (up 2% from prior year/vs. $.46 projected by analysts)
Q3 Gross margin of 19.1% (up from 18.7% in the prior year, but down sequentially from 19.8% in Q2/09)
Q3 Operating margin of 8.7% (down from 10.1% in the prior year, and down sequentially from 10.2% in Q2/09)
Retired $6.5 million in convertible notes for $4.3 million, equating to a 9% yield to maturity
Backlog decreased to $580 million from $600 million as of November 30th, which was up from $500 million at August 31, $465 million at May 31, and $310 million at August 31, 2007.
Operating cash flow: (-$16) million
Sales to Defense customers

increased

3.6%

down from 32% in Q2/09. Defense business now represents 44% up from 43% in Q2/09, up from 40% in Q1/09.

My Take: AAR tries to make a clear distinction between its sales this quarter compared to last quarter on an apples-to-apples basis.
In order to make that comparison however, AAR is stripping out results from its Aircraft Sales and Leasing segment, and then stating rather conveniently, that taking away those comparisons, AAR' sales were essentially flat when compared to last year.
Let's take this in 2 parts:
1) So, AAR is touting the fact that sales are flat? Is that really something to be proud of when AAR has garnered higher revenues in terms of sales from government orders and contracts, as well as their acquisitions over the last couple of years?
2) As investors, can we conveniently strip out one of AAR's 4 business segments to gussy up the numbers?
Personally I don't think so.
There are no two ways about this: AAR's sales have declined.
Business is slowing, airlines are not just cutting back on maintenance and overhaul procedures, but they are also decommissioning older aircraft at alarming rates, such that AAR's services are being underutilized and might be for some time to come.
Further proof of this is the very fact that AAR in their press release stated that:
In response to market conditions, we have deemphasized our Aircraft Sales and Leasing business. We have not acquired any aircraft for lease since November 2007 and are committed to further reducing our investment in our aircraft portfolio.
Later on the company then states:
Consistent with our reduced emphasis on this business, the Company is considering combining the activities of this segment with the Aviation Supply Chain segment beginning next fiscal year.
In other words, not only is AAR unable to sell or lease these older aircraft, which I will remind readers was a booming business not too long ago whereby the CEO stated that he had never seen business this robust in this segment, but the company is now tacitly acknowledging that the business of buying, selling and leasing older aircraft may have seen its heyday and be coming to an end.
We cannot simply "remove" results from AAR's declining segment to make their overall numbers look better, because odds are, this segment is in a secular decline, and therefore, never going to fully recover, and thus AAR's results and expectations and outlook have to include this stark reality.
Bottom line: While the quarter was not as bad as analysts were obviously expecting, it wasn't a good quarter either.
In addition, once again, as they always do, AAR makes their profit numbers by pushing the pencil around and taking some debt off the books which allows them to claim a tax gain which shows up on the bottom line.
The fact remains, AAR cannot hide that their top line numbers were weak, however they want to look at them, and more to the point as far as I was concerned when I previewed earnings a few days ago, where's the cash flow?
AAR talked about expanding inventory, but I don't see why inventory would be expanded when the company is facing deteriorating sales conditions?
AAR did not provide a cash flow statement with their earnings (the CEO mentioned that they spent $16 million in operating cash flow), and we'll have to wait for the 10-Q to see the grimy details, but it looks like yet another quarter of negative cash flow.
I am not at all happy about this.
Other Business Highlights

Weakness in Aviation Supply Chain, MRO
Sales to domestic customers fell 18.6% year over year for AAR this quarter while sales to defense customers rose 3.6%.
Excluding the Aircraft Sales and Leasing segment, sales growth to defense customers was 9.3% while the sales decline to commercial customers was 6.8%, as AAR sold aircraft into both markets in the prior year.
As AAR stated themselves, the increase in sales to defense customers was attributable to continued growth at the company's mobility systems and defense logistics businesses, while the decline in commercial sales is primarily due to lower demand as a result of airline capacity reductions.
The CEO commented that indeed airlines were putting off large heavy maintenance decisions, or forgoing them altogether and simply decommissioning older aircraft, while at the same time putting off larger capital expenditures for items such as new engines and the like.
Again, it's abundantly clear that things are really slowing down in the airline segment right now, the question is, for how long?
Here's a breakdown of AAR's 4 business segments and notes on each:
Aviation Supply Chain (41.0% of sales) — Sales decreased 8.3% to $138.7 million for the third quarter and gross profit decreased 5.3% to $34.4 million in this segment.
Gross profit margin increased to 24.8% compared to 24.0% last year.
AAR stated that the sales decline reflects lower sales of big ticket items, including whole engines, lower volume at the company's component repair business in Europe (in which AAR has reduced headcount) and unfavorable foreign currency translation.
Together, these items contributed 6.8% of the sales decline in this segment.
Sales at AAR's defense logistics business increased 5.2% during the third quarter.
My Take: Just confirmation of what we already saw on the top line figures. AAR is doing its best to play up the increase in defense logistics business…but after the fall of the stock from $20 to $10 in a few weeks because of worries about troop withdrawal from Iraq, is that such a wise thing to draw attention to?
Maintenance, Repair and Overhaul (MRO) (22.7% of sales) — Sales increased 2.9% to $77.0 million reflecting the impact of the acquisition of Avborne Heavy Maintenance (which now operates as AAR Aircraft Services-Miami) offset by lower sales at the company's Indianapolis MRO facility.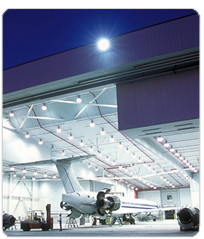 As a result of previously announced issues at AAR Landing Gear Services, approximately $3.4 million in expected third-quarter sales were delayed to future quarters.
My Take: This will be the last time that we see a sales boost in AAR's MRO division as a result of their previous acquisition strategy.
From here on out, it's all going to be based solely on the vagaries of the U.S. commercial airline market since defense business comprises a small sliver of AAR's MRO activities, but might actually account for a greater percentage going forward as a result of the aforementioned troop withdrawals which would entail repairing and maintenance on all of the aircraft that have been used for long periods of time.
Structures and Systems (35.4% of sales) — Sales increased 8.7% to $120.0 million in the third quarter and gross profit increased 8.2% to $17.7 million, resulting in a gross profit margin of 14.8%, consistent with the prior year.

Sales were positively impacted by increased demand for military logistics handling systems, new mobility product offerings, and strong demand for command and control equipment as the company began to manufacture and deliver on several large orders announced earlier in the year.
Backlog in this segment increased 50% since May 31, 2008.
My Take: Once again AAR's Structures and Systems unit was their crown jewel.
This segment should remain steady with AAR projecting that their sales outlook for the segment remains strong well into FY/2011.
Since many of their contracts are longer in term, and are for a set amount, this is probably AAR's steadiest and most consistent segment from quarter to quarter.
Sales and Leasing Segment (.9% of Sales) — During the third quarter, AAR's aircraft position was reduced by one joint venture aircraft, which was disassembled, and currently consists of 26 aircraft held in joint ventures and seven held in the company's wholly-owned portfolio.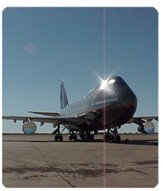 One additional joint venture aircraft is currently off lease and one wholly-owned aircraft will come off lease during the fourth quarter and will be disassembled.
Consistent with the company's reduced emphasis on this business, AAR is considering combining the activities of this segment with the Aviation Supply Chain segment beginning next fiscal year.
My Take: I discussed this at length in the "Hit Me With The Numbers" section above.
AAR is feeling the pain of having a portfolio of medium aged aircraft, which in today's world can now effectively be classified as "old" aircraft for all intents and purposes.
Good luck trying to sell these gas guzzling behemoths to someone, or leasing them on favorable terms for that matter.
I think it's clear by AAR's actions, and inability to sell or re-lease the aircraft that are coming or have already come off of lease up to this point, as well as their decision to roll this segment into their Aviation Supply Chain, that this segment is effectively dead weight for the company.
These aircraft will be stripped down for their valuable parts, and their ashes left scattered with the ghosts of airlines past.
Conference Call Highlights
Management Discusses Improving Business Trends
Recent Airline Activity and Outlook: In a "no kidding?" statement, CEO David Storch stated that as a result of weak economic conditions, both business and leisure travelers have reduced air travel, causing airlines to reduce capacity and seek ways to reduce costs, and conserve cash.
He further stated that capacity in North America is down approximately 8% during the first quarter of calendar year 2009 compared to last year and passenger traffic in North America is down approximately 10%.
He further reiterated that as airlines reduce capacity, it causes significant changes to their maintenance schedules, which in turn disrupts the demand for parts and services that AAR offers, which was indeed the case when we look at AAR's Q3/09 slowdown.
When asked about current airline demand and trends, the CEO stated that the market is showing some strength and that demand seems to be stabilizing and possibly increasing slightly in the first few weeks of March.
He indicated that they had a lull back in December, but that they've clearly seen a pick up since then.
My Take: It was clear that Q3 was a tough one for AAR. When I wrote my earnings preview, I wondered out loud whether that was the bottom, or whether we still had some pain to come.
From management's comments Thursday it seems that we may indeed have reached that bottom, and even though results might not shoot up from here in rapid fashion, a bottom seems to have been put in place, and demand should slowly start to come back.
Later on the conference call, CEO David Storch talked about how AAR was weathering this downturn much better than they had other cyclical airline downturns in the past, and they are extremely encouraged by that.
Discussion of MRO Slowdown, Indianapolis Facility: While talking about weakness at their Indianapolis MRO facility, the CEO stated that they experienced lower sales as a result of the United Airlines (NASDAQ: UAUA) decision last spring to ground their 737-300 fleet as well as FedEx's (NYSE: FDX) decision to retire a portion of their 727 aircraft.
When asked in the Q and A session about the Indianapolis facility the CEO stated that he feels very good about their relationship with the customer they have right now, Southwest Airlines (NYSE: LUV), and that they've been working diligently of late to replace the business that disappeared as a result of the recent grounding of aircraft.
He finished by stating that AAR is in discussions with other potential customers who have expressed interest to use this facility and that AAR continues to perform work for Southwest Airlines.
My Take: Southwest Airlines makes up the bulk of the MRO business for AAR, and most of the MRO activity at their Indianapolis MRO center.
I have no doubt that because AAR is the best in breed, and because this location is very desirable for many carriers, AAR will eventually fill the excess capacity that they have at this location and garner new customers.
Aircraft Sales and Leasing Segment Discussion: When giving more color on AAR's Aircraft Sales and Leasing segment, the CEO stated that as of February 28, 2009, AAR's equity investment in their joint venture and wholly-owned aircraft portfolio is approximately $80 million.
Further, he stated that out of their portfolio, there are two leased aircraft in which the lessee is behind in their payments.
AAR says that they have obtained a judgment against the parent of the operator of the aircraft and expect to recover amounts owed to them.
Other than those two aircraft, all the other aircraft are being paid for and the lessee's remain in good standing.
On the Q and A session, when a caller asked the company about their intentions towards this segment, and why they are pulling out, the CEO stated that it had more to do with resource allocation for AAR.
He further stated that they see greater opportunities elsewhere and feel really good about their positions in the other three markets.
He finished by saying that they have always been just a dabbler in the Sales and Leasing market and he thought it was time for AAR to "dabble a little bit less."
My Take: I talked extensively above already about my thoughts on this.
I simply will say good riddance to the Sales and Leasing segment, and hope that AAR can get something out of it and sell some of the aircraft in an improving market instead of just stripping down all the older airplanes because no one will purchase them.
Looks for future write-downs to occur within this segment as buyers and sellers have very different views, especially in the current market, as to the true value of old gas guzzling airplanes.
Discussion About AAR's Landing Gear Segment, FAA Problems: When asked about the impact of the FAA closing their landing gear center in Miami, management said that the impact on revenue was between $3 million and $3.5 million and that they expect to have that flow through relatively quickly as they rework those deals and maintenance in future quarters.
They also stated that the margin and the operating income impact is about $1 million.
An analyst asked about the issues that AAR had with their Landing Gear segment and FAA guidelines and all the public spotlight that was put on this issue, if the company could have done a better job to keep it more private. The CEO stated that absolutely, AAR could have done a better job with the situation.
He also went on the say that it was a "lesson learned", in fact he used the words "tough, hard lesson".
He then said "shame on us to some extent."
Finally, he reiterated that the company is much more cognizant of these types of problems now, and that this whole situation was a "wake up call".
Also, stating the obvious, he said that safety of flight was never an issue, nor quality was never an issue, but the situation was more about relationship management than anything else.
Again in the "no kidding?" department, the CEO acknowledged that this whole debacle got way out of control, not surprisingly leading to a decline in AAR's share price as a result of the negative publicity.
My Take: Let's hope this indeed is a lesson learned. This fiasco went on way too long, and in fact there were issues with AAR's maintenance of these parts for over a year! In that time for some reason, they still were not compliant, and this all lead to the very first Wall Street Journal article that came out touting the problems with AAR's landing gear in the midst of governmental crackdowns at the time.
It was not a good situation at all, and one that surely weighed down on AAR's share price for many months.
AAR's Cash Flow: The CEO must know that investors are on the hunt for AAR's cash flow because in his prepared statements he said that AAR used $16 million of cash from operations as they made significant investments in inventory and rotable assets to support their commercial customers.
He then stated that they expect cash, in fact "solid cash from operations", in the fourth quarter as they do not have any large planned asset purchases.
Discussion About Continued Growth in AAR's Structures and Systems Segment: When a questioner asked the CEO about their ability to grow or maintain their government shelters and systems business in the face of changing times, troop withdrawal, etc., the CEO stated that he didn't see world tensions diminishing in an appreciable fashion and that AAR may move from theater to theater, but clearly the U.S.' capability of moving into different theaters becomes more pressing as time goes on.
He also curiously stated that one theater that's developing for AAR is the Southwest United States.
I'll definitely be following up with AAR about what they meant by this.
Comments About Retiring More Debt: When a caller asked about the bonds that AAR is retiring, and the fact that many of the bond holders are motivated sellers right now, the CEO did not dispute that fact, and stated that from time to time AAR is getting phone calls from the capital markets who represent people who have bonds that they would like to liquidate.
He further stated that he can't really tell what the market for their debt is going to look like 90 days from now, but as of right now, those opportunities still exist for the company to purchase their debt at very attractive valuations.
Bottom Line
Buy AAR on Valuation, Hold Otherwise

It seems that Wall Street breathed a sigh of relief today at AAR's results.
I breathed a sigh of relief at the fact that Wall Street breathed a sigh of relief.
Shares popped a nice 13%, but that comes with the caveat that they are down over 50% from their $20 levels just a few weeks ago…it's all relative I guess.
Which brings me to my decision as to what we should do with shares of AAR right now.
My thoughts run in 2 parallel paths:
1) Based on pure valuation principles such as book value, tangible book value, P/E, P/S, and even expected cash flow generation (when's that happening?) utilizing a Discounted Cash Flow analysis (DCF), AAR is a cheap stock, and more than that, a solid stalwart of a company that is trading at absurd levels right now.
2) The second less flattering perspective that I own right now peddles in the thought that AAR is dead weight.
It has become a value trap of sorts, and even if we have reached a sort of "bottom" in the airline industry and consumer spending, will those levels rise anytime soon?
And even if they do and travel picks up as well, what about all the older aircraft that airlines are paring down in anticipation of higher energy prices in the future, and thus won't be needing or will be putting off, MRO and parts replacement services on their current fleets.
True, AAR anywhere below $15 per share is an absolute bargain based on many metrics, including ones that look at a company's prospects as an ongoing concern, but does that mean we should be invested in a slow growth company that is patiently waiting for the airline industry to knock on its door for business?
Also true is the fact that AAR does not just depend on the airline industry for revenue, but now derives about 45% of their sales from defense customers, and this pipeline looks solid for the next several years and should shield AAR for as long as it takes to start to see the expected ramp up in MRO services and consumer travel.
So you can see the quandary that I am in right now.
Sell AAR now and miss the inevitable move upward as value investors enter the space and more conservative investors come looking for modest growth companies at dirt cheap valuations, thus pushing shares of AAR considerably higher in a relatively short period of time.
Or, hold on to AAR for now, and patiently wait as…nothing happens.
Shares stagnate, bouncing around from $12-16 for the foreseeable future as sales stagnate, margins erode, and the market steers clear of a company that is heavily dependent on war, consumer spending and the price of oil.
So what do you do if you want to own, or already own shares of AAR?
What, you're asking me?
The truth is I'm going to take some more time with this one, hang on for now, and see what my gut tells me as I continue to parse the information, and watch what the market is throwing our way.
You can read my complete analysis when I picked up additional shares of AAR below $12 and the reasons why (which are still valid) by clicking here.
Bottom Line: If you already own shares of AAR hold your shares. If you don't and are a true value hound, grab some anywhere below $15 per share, and especially below $12 per share as AAR is trading at 20-40% below tangible book value and as if it is going out of business.