Post-euphoria, is the market rally over after the S&P 500 fails to break through the key 800 level? The last two years have taught us that the sometimes sharp and misleading bear market rallies we have witnessed are clustered around Government sponsored event announcements. Drum roll, the next such poorly stage managed show is Geithner's last stand (see below). Yet more "Buy The Rumour BUT Sell The Fact."
Today's Market Moving Stories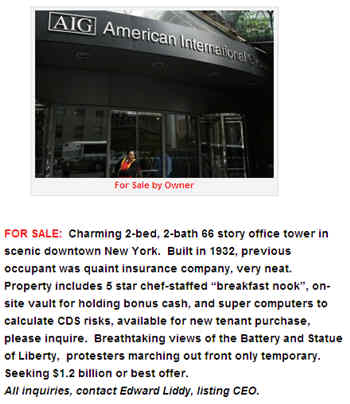 Geithner Set To Fail The Doorstep Challenge
If we are to believe the press, Tim Geithner, in his last act as US Treasury Secretary, is about to flesh out the details of the public-private "partnership" fund. These details, if and when they arrive, may not be convincing. Back in February, Geithner was strong on rhetoric, aiming for the "largest benefit at the least cost to the taxpayer". Let's see. The major difficulty is how to attract private capital, without the taxpayer paying out too much and without marking down bank holdings too heavily. The public seems to be in no mood for capitalists to get an above-normal profit, whatever risks they take. And the government is only making it worse, by hitting on bonuses and investors. So the Administration's task seems Herculean.
Equities
Barclays (NYSE:BCS) is on the slide this morning on a Guardian story that it may have made £1bn through tax avoidance. Not good PR.
Credit Suisse (NYSE:CS) has put out a sell note on Deutsche Telecom (DT).
Cell phone makers Nokia (NYSE:NOK) and Ericsson (NASDAQ:ERIC) are also notable drags on the major European bourses this morning after a profit warning from Sony Ericsson Mobile Communications.
FedEx (NYSE:FDX) posted a 75% drop in Q3 income missing estimates and casting a shadow over the broader economy.
Nike (NYSE:NKE) issued what amounted to a profit warning, saying that its future orders for spring merchandise fell by 10%. Nike sells its merchandise to retailers in advance, so a decline in such sales can speak more to the company's bottom line in the spring than for the current quarter.
Johnson & Johnson (NYSE:JNJ) is the subject of a health probe by Shanghai's Food and Drug Administration, which is investigating claims that chemicals used in some of the firm's baby products are carcinogenic. J&J has denied the claim, explaining the chemicals in question are used only in trace amounts considered safe by the U.S. Food and Drug Administration.
Following a High Court ruling, Kerry (OTCPK:KRYAY) is to proceed with the purchase of the consumer foods business Breeo for a consideration of €140m (reduced from a prior amount of €165m). The Breeo assets include the Dairygold, Galtee, Shaws, Roscrea, Mitchelstown, Calvita and Sno brands in addition to a chilled foods distribution service. These, in an Irish context, are a powerful range of brands and augment the capabilities within Kerry's original business and those acquired as part of the Golden Vale takeover in 2001.
Confirmation that the Irish government is actively looking at forming a bad bank to hold risky financial debt gave Bank of Ireland a 14.65% gain.
And Finally… Play The Layoffs Game

Disclosures: None