Word came Thursday that the UK Offshore Oil and Exploration sector is at risk of collapse. Dow Jones Newswires has the coverage:
Investment and exploration in the U.K. North Sea oil and gas basin could collapse this year because of high costs and a funding drought, said the head of the country's oil and gas industry lobby Thursday. Investment could have halved within two years and exploration and appraisal of new reserves in 2009 could fall to a third of the 2008 level, Oil and Gas U.K. Chief Executive Malcolm Webb told a special session of the U.K. parliament's Energy and Climate Change Committee in Aberdeen, Scotland. "Since 2004, costs have doubled and the rate of tax charged on new developments has risen to 50%," Webb said. "With sources of credit drying up, the amount of capital available has drastically reduced and the falling competitiveness of U.K. projects means investment could halve in the next two years."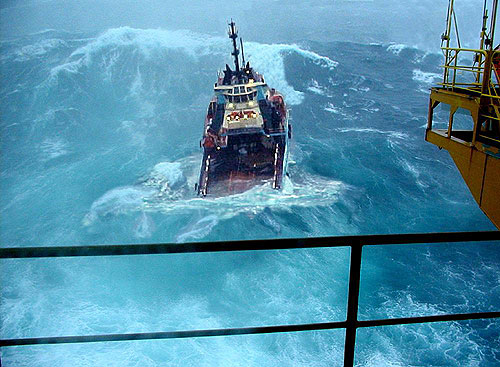 This is not a surprise. Behind the curtain of the global financial crisis, supply-growth of resources from copper to natural gas to oil has been crashing for nine months. Collapsing prices, shortage of credit, and the ensuing behavioral posture towards the future have all combined to produce this outcome. What's worse, is these conditions will obtain right into the face of any price rise because only a sustained period, of at least a year, will induce free-market producers to make the necessary investments to increase production. Accordingly, until then, the world will simply run down inventories.