"Hard to value solar, wind and heavy capital equipment stocks right now," wrote Rafael Coven, manager of the Cleantech Index, in an email to EnergyTechStocks.com's managing editor last week. "Macro picture really blocks out the potential for cleantech and clean energy for the time being. Everyone has less cash and wealth and a lack of project financing is severe."
The recent performance of PowerShares Cleantech Portfolio (NYSEARCA:PZD), which tracks the Cleantech Index, reflects the depressed state of cleantech, trading late last week at less than 50% of its 2008 pre-recession high.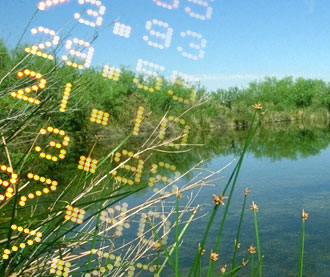 But despite cleantech's overall poor health, Coven, whose wide-ranging index includes companies in alternative energy and efficiency, advanced materials, air and water purification, eco-friendly agriculture, power transmission and more, still likes certain "niche players," as he described them, "with new products that improve productivity, reduce costs, etc."
"It doesn't mean they're cheap," he advised before ticking off a half dozen names that trade on U.S. stock exchanges that he finds attractive, beginning with two very different kinds of companies that essentially improve energy efficiency, Spain's Telvent GIT S.A. (NASDAQ:TLVT) and Massachusetts-based Kadant Inc. (NYSE:KAI). The former is an information technology company with a system for controlling traffic flow, while the latter makes and sells paper recycling equipment. Despite his caution about not being cheap stocks, Coven noted in his email to EnergyTechStocks.com that Kadant is selling for about 30% to 40% of its private market value. (For more please see Cleantech Indices' Rafael Coven (Part 3 of 5) – What Do Telvent, Kadant and Ormat Have in Common?)
Two more companies that Coven likes can be grouped together as alternative energy equipment providers. The first, WaterFurnace Renewable Energy (OTC:WFIFF) makes and markets geothermal energy equipment for residential and commercial buildings, while the second, EnerSys (NYSE:ENS), makes a range of batteries for power equipment and industrial applications.
Hard to disagree with Coven on these picks. WaterFurnace should continue to grow thanks in part to financial incentives under President Obama, while EnerSys appears likely to benefit from the combined push for an improved power grid and plug-in electric vehicles.
Two additional firms Coven likes are ANSYS Inc. (NASDAQ:ANSS) and France's Eurofins Scientific SE (OTCPK:ERFSF), Eurofins perhaps most of all. ANSYS joins other equipment makers on Coven's list. It makes simulation software for multiple industries including energy and biomedicine.
Meanwhile, Eurofins conducts testing on pharmaceutical, food, environmental and other products for businesses and governments to insure safety, purity, etc. This obviously is a growing field, what with all the stories about food poisoning, contaminated imports from China, etc.