The battle rages on in the world of Big Tech. This week, Google (NASDAQ:GOOG) stock, which had been steadily climbing in the past months, dipped slightly after news spread that it would be making even more cuts to the Motorola Mobility workforce.
A leaked email from Google executives told staff that costs were still too high at the cell phone manufacturer and that the company was "operating in markets where [we're] not competitive and losing money."
Though Apple (NASDAQ:AAPL) too has seen some struggles recently in terms of stock movement, its profitability as a company is all but ensured, as they are the dominant provider of both smartphones and tablets.
Google's new creation 'Glass' was meant to be the "next big thing". However, it made news this week for another reason: being banned.
What is Google Glass?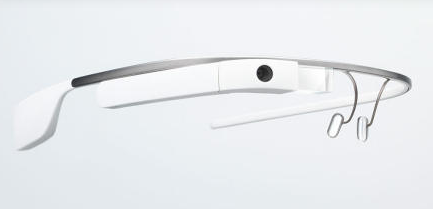 In a world where smartphones outsell PCs and tablets are becoming the new norm, many consumers wondered if they could have their cake and eat it too. In other words, can we combine everything (hybrid phone/PC/tablet/music/etc.) and make it hands free?
Leave it to Google to make it so. Google Glass is essentially a device that lets you see and interact with the world around you without disconnecting from it. The Glass headset is designed to be both stylish and functional and doesn't interfere with your activities. According to specs, it weighs less than most pairs of sunglasses. On the side is a touch pad for control, on top is a button for shooting photos and videos with the built-in camera, and there's a small information display positioned above the eye out of the line of sight.
Actual details about the specs are still hard to come by. However, we are told it comes complete with camera, multiple radios for data communication, a speaker and a mic, and Bluetooth® capability.
Responses to Glass
It seems odd that such an innovative piece of technology could meet with resistance even before roll out. Even so, a small bar in Seattle is already laying down restrictions against it. The proprietor says the people who frequent the bar don't want to be "secretly filmed or videotaped and immediately put on the Internet," according to his statement.
Dave Meinert, owner of the 5 Point Café in Seattle, says he's the first in the city to ban Google Glass from his establishment, but won't be the last. He believes that peoples' desire for privacy will prevail against the new technology.
And privacy is a huge concern in today's world. Google Glass, in addition to recording, will most likely make use of facial recognition, as well as other capabilities such as the ability to find friends in a crowd using GPS.
A team of Duke University and University of South Carolina researchers is even developing software that will enable your face-attached computer to recognize people in a crowd based on what they're wearing. Called 'InSight', the software records a person's "fashion fingerprint" by analyzing the patterns and spatial distribution of colors in photos of the subject so as to create a file called a "spatiogram."
What are investors supposed to make of this? Does the small business owner have a point or just trying to market his own? What potential impact will this have for the company and its shareholders? The short answer: not much.
Google has been a leader in online activity for over a decade. Offering a host of other services beyond initial web search focus, including email, document management, and a social networking service, the Google team has greatly expanded the smartphone market through its Android platform. Even though Apple's iOS still holds a lead over Android, both platforms have gained noteworthy market share. Google was up to about 33% of the market share in Q4 2012 compared to Apple's 37%.
It took another swing at Apple with its Chromebook, a sleek tablet designed to connect everything - and do it better than the iPad. It also released the 'Webtop', a dockable phone with a desktop environment and a full web browser embedded inside.
Yet even more importantly, they did (and are doing) this through strategic partnerships. For the Webtop, it was teaming up with AT&T (NYSE:T) that ensured its success. With AT&T executives loving what they saw in the product, they urged the rolling out of the Webtop to compete with yet another HTC phone that was becoming a hot seller. The launch was a huge success.
The Google-Motorola team is a powerhouse. Motorola can market to just about all carriers with little to no competition. This means putting them ahead of rivals HTC and Nokia.
Summary
Whatever trend emerges with this product, Google will continue to compete with Apple in innovation. The iPhone is the best-selling phone in the world and will likely stay far ahead of Google-Motorola's Webtop. However, Apple does not live by iPhone alone, but also by a host of other products that others like Google can't seem to touch. Try as they might, others just can't make a better tablet than the iPad.
Even so, Google is not reliant upon the success of the Glass for profitability. With over 92% of Google's revenue coming from advertising, it would seem that this newest in its line of products is icing on the cake. Google can continue this business model in order to establish sustainable success.
Google has earned its top ranking through its continuous innovation. Google passed the $800 per share mark back in February and is currently at about $830.50. Investors would be wise to continue to look toward Google for growth and profitability.
Disclosure: I have no positions in any stocks mentioned, and no plans to initiate any positions within the next 72 hours. I wrote this article myself, and it expresses my own opinions. I am not receiving compensation for it. I have no business relationship with any company whose stock is mentioned in this article.