After 10 consecutive days of new highs on the Dow Jones, the S&P 500 is finally closing in on its new high. As a result, there is a lot of controversy, or opinions, surrounding what will happen after the S&P 500 creates new highs. Some believe the markets will rapidly reverse, others expect a continued rally until the Dow hits 15,000, and then there are many who expect many months of flat trading. Regardless of how the market trades, you need to be prepared and continue to seek opportunity and value in the markets.
Last week (click here to view last week's article) I wrote about positioning yourself to expect a pullback, all the while being prepared for the market to trade higher. This is an important concept, one that many confused investors are struggling to grasp. With that being said, I showed you last week how I am preparing for a reversal (while still ready to capitalize on an uptrend) with biotechnology holdings. In this piece, I am taking a look at more stocks that look attractive and likely to trade higher. Of course I will continue to review the overall market, list any changes to my portfolio, but will focus mostly on stocks that you may want to watch in the week ahead.
A Look at the Market
For the most part, it was global news that dictated the trend of the market during the last week. On Monday we saw a huge drop on big-ticket items such as turbines and boilers when Japan released its first machinery order drop in four months. This is a major indicator of capex, although its meaning is mixed, as some say it could be the start of a larger problem - and others believe it's only due to a weak Yen; the data itself was still closely monitored. In Europe, Germany's trade surplus was consistent with expectations and the UK's industrial production continued to show weakness. However, in the U.S., better-than-expected jobless claims helped to push the market higher, as we are currently on a 10-day win streak on the Dow Jones.
While economic news was somewhat quiet last week, we did see some market-moving company-related news. One of the bigger stories was from General Electric (NYSE:GE), as the company announced plans to return $18 billion to shareholders this year alone through dividends and buybacks. We also saw a strong quarterly performance from Costco (NASDAQ:COST) and news of an $18 billion order for Boeing (NYSE:BA) to build 200 jets. In mobile, Samsung unveiled its new Galaxy S IV, and BlackBerry (NASDAQ:BBRY) saw massive gains after it received an order for one million BB10 phones. This is great news for the company and could be an indication that demand could meet the high expectations and optimism surrounding the company.
A Look At My Portfolio
As we head into the next week, I continue to feel strongly about the positioning of my portfolio, for both safety and gains. In fact, my only position change was with Spectrum Pharmaceuticals (NASDAQ:SPPI), as I finally said goodbye to a management team that, after months of denial, admitted that generic pressure is hurting sales of Fusilev. It's kind of funny how this was all of a sudden noticed just a month after the company said that sales would rise in 2013. In my opinion, the stock is in for a long journey, and will have to deal with law firms, analysts and hopefully the SEC after lowering its guidance and causing investors to lose a significant amount of their investment. Therefore, I don't think this is a trustworthy company, at this point in time, and I do not believe that this sudden decline in sales was not known last month when the company reported earnings.
A Look at Next Week
While last week I spent a lot of time looking at my biotechnology holdings and explained the process of diversification, I want to spend the majority of this week looking at several stocks that look attractive. Last week was really good as four of the five selections significantly outperformed the market. With that being said, the "look at next week" is not intended to be a short-term trade, but rather a list of stocks that I believe to be undervalued, safe in this market, and that could trend higher. Like I said, for this upcoming week I see a lot of different attractive plays in the market.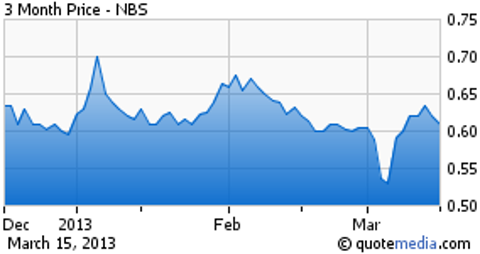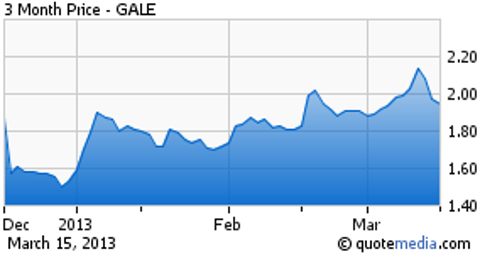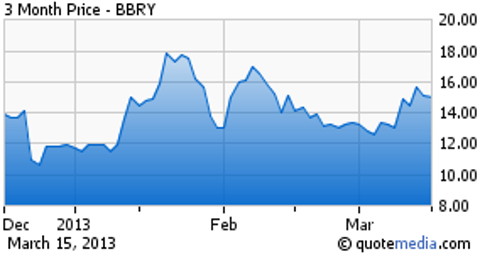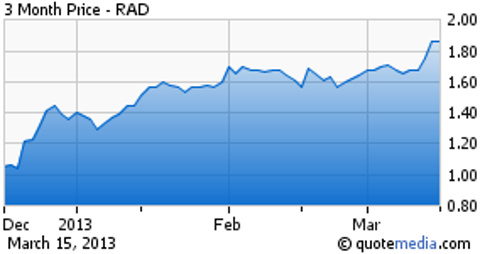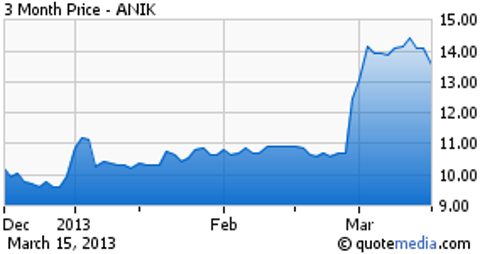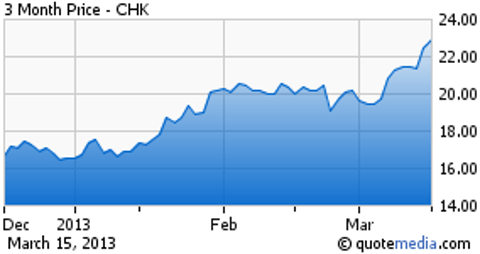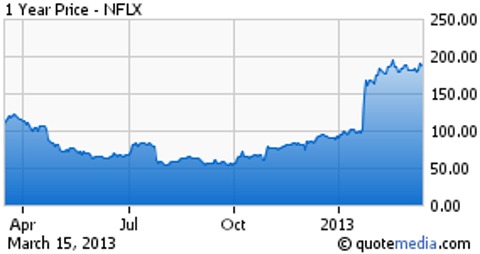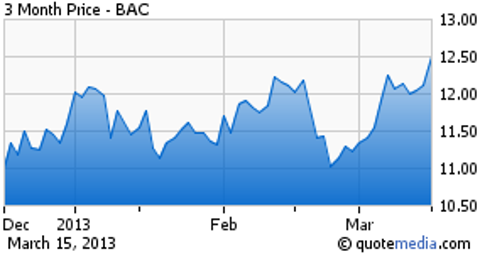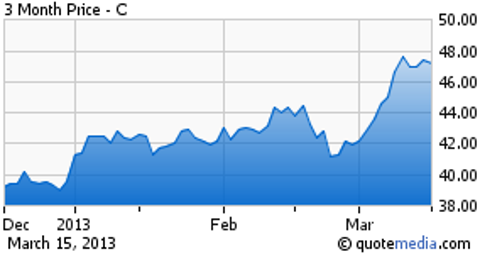 Conclusion
The markets are trading in uncharted territory, which is both exciting and also scary for the average retail investor. Those invested in the market are making a great deal of money, although with there being so many economic problems, and potential problems that lie ahead, investors must be careful to enter the market with caution, and with a plan of action.
This plan of action doesn't have to include any specific industry or investment, but does need a good exit strategy, and requires an eye for stocks that present value compared to the market. As a result, I will be writing a weekly piece to share my opinions and to help you navigate this crazy market and to find potential value. I will include a look at the valuation of the market, any changes to my own portfolio, and a review of stocks that might be presenting value. You can then take the information and use it as you wish to seek and hopefully capitalize on opportunity.
Disclosure: I am long BAC, GALE, NBS, RAD, DLTR. I wrote this article myself, and it expresses my own opinions. I am not receiving compensation for it (other than from Seeking Alpha). I have no business relationship with any company whose stock is mentioned in this article.