If you are worried about the market and whether or not it can sustain the run we have had, look to these 3 ETFs that could provide some downside protection in case of a market correction.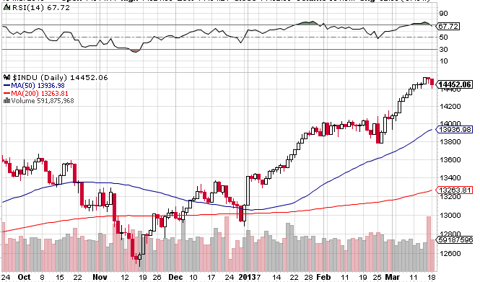 1- iShares MSCI U.S. Minimum Volatility ETF (NYSEARCA:USMV)
This ETF has a P/E of 16 and has a yield of 1.82%. This ETF invests broadly in stocks with potentially less downside risk. It has a very low expense ratio of .15% and is very broadly diversified, with its largest holding, American Capital Agency (AGNC), being only 1.60% of the total portfolio. Here are its five largest holdings.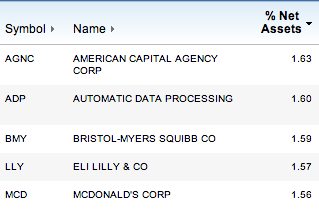 The potential downside to buying this ETF is that it will lag the market if we continue to go higher. Despite these problems, it is a good alternative to simply shorting the market or being totally in cash or bonds.
2- Ranger Equity Bear ETF (NYSEARCA:HDGE)
This ETF simply shorts equities, that's all it does. It has a rather high expense ratio of 3.30%, due mostly to the high cost of shorting stocks. Given that its largest holding, Centurylink (NYSE:CTL), is 4% of the portfolio, it is fairly diversified and should perform well in a broad market pullback, yet still not do horribly in an advancing market.

3- SPDR Pharmaceuticals ETF (NYSEARCA:XPH)
This ETF has a low beta of just .87 compared to the S&P 500. Given that pharmaceutical names such as Johnson & Johnson (NYSE:JNJ) and Merck (NYSE:MRK) are traditionally low beta stocks and good defensive names, this should come as no surprise. However, this fund also has some growth names like Mylan (NASDAQ:MYL), which accounts for 4.18% of the funds holdings. Given this fund's low beta, it should outperform the broader market in a downturn.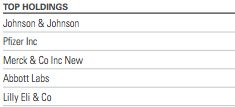 Summary
After a run up like we have had since the beginning of the year, it pays to have at least some downside protection. Given the recent events in Cyprus, we could see more volatility in Europe and the markets in general. The good thing about these ETFs is that they are not pure market shorts. They will all give you a nice mix of potential upside in an up market and a good amount of downside protection during a sell-off.
Disclosure: I have no positions in any stocks mentioned, and no plans to initiate any positions within the next 72 hours. I wrote this article myself, and it expresses my own opinions. I am not receiving compensation for it (other than from Seeking Alpha). I have no business relationship with any company whose stock is mentioned in this article.