Utility stocks, including electricity, water and gas, are always in demand no matter how the economy is performing. These stocks have a long history of paying dividends along with being stable, predictable and having secure cash flows. Also, such stocks are less volatile compared with more general stocks. Earlier these stocks were mainly on the lists of "widows and orphans" and retirees due to their safety, stability and high yields. But lately, utility stocks (mainly dividend stocks) have been in demand from a broader group of investors because of depressed interest rates. Investors with a dividend-based portfolio should have a stock of such kind, as it offers a reliable source of income with a very gradual price appreciation.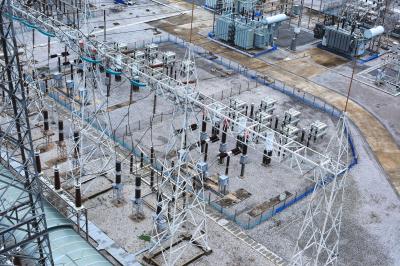 Discussed below are three such stocks in the power sector, with an emphasis on their past, present and future outlooks.
Southern Company (NYSE:SO) operates as an electric utility company serving 4,412,000 retail and wholesale customers in the southeast United States. The company deals in providing services like generation, transmission and distribution of electricity through coal, nuclear, oil and gas and hydro resources. In 4Q12, the company paid a dividend of $0.49. The annual dividend for Southern Company is $1.96, an increase of 3.7% from April 2012, and marks 11 consecutive years of such increases. The payout ratio has also grown from 69% to 76% from 2002 to 2011. Financially, the company has been performing extremely well overall and its sales and earnings have grown by approximately 4% per annum over the last five years. For the latest quarter, the company reported revenue of $3.7B compared to 2011 level of $3.696B. For the full year, Southern Company posted income (excluding the impact of an insurance claim) of $2.68 per share against 2011 earnings of $2.57 per share. However, the revenue was 6.3% below the same period a year ago. Southern Company is expanding in clean coal technology by promoting the TRIG technology and is building one of the largest biomass plants in the southeast U.S. Despite being a regulated utility, it enjoys impressive margins with a gross margin of 61% and an operating margin of 24% in 2011. Management expects a continued economic growth in the southeast region, which is good for investors.
Consolidated Edison (NYSE:ED) provides electric services to about 3.3 million customers in New York City, and Westchester County. Along with electric services, the company provides gas to approximately 1.1 million customers in Manhattan, the Bronx, parts of Queens and Westchester County and also supplies steam to approximately 1,735 customers in parts of Manhattan. A report from Dividend Channel has named Consolidated Edison as a Top 10 dividend-paying utility stock with attractive valuation metrics and strong profitability metrics along with favorable long-term, multi-year growth rates in key fundamental data points. Consolidated Edison has an unmatched history of increasing its dividends for 39 consecutive years. The utility company declared a quarterly dividend of $0.615 per share on its common stock, representing an annualized increase of $0.04 over the previous annualized dividend of $2.42 per share. For 2012, the company's net income increased to $1.14 billion or $3.86 per share, up from $1.05 billion or $3.57 per share in the prior year. However, revenues for the year declined 5% to $12.19 billion from $12.89 billion last year. For the first quarter of 2013, Consolidated Edison expects to incur a charge reflecting an interest payment on disallowed federal income tax deductions. The company is also planning a capital investment of $2.425 billion with most of it directed towards its regulated utilities; this will help the company to drive its future growth.
| | | | | | |
| --- | --- | --- | --- | --- | --- |
| | Stock price* | Market Cap | Yield | 52wk Range | Payout Ratio |
| Southern Company | 45.47 | 39.38B | 4.30% | 41.75 - 48.59 | 73.00% |
| Consolidated Edison | 58.96 | 17.27B | 4.20% | 53.63 - 65.98 | 63.00% |
| American Electric Power | 47.70 | 23.06B | 4.00% | 36.97 - 47.88 | 72.00% |
*closing price as on March 19th, 2013
American Electric Power (NYSE:AEP) serves 5.3 million customers with electric power using coal and lignite, natural gas, nuclear energy and hydroelectric energy. Along with these services, the company transports coal and dry bulk commodities primarily on the Ohio, Illinois and lower Mississippi rivers. Last quarter, the company paid a dividend of $0.47, with an annual dividend of $1.88. American Electric has decreased its dividend from $2.40 in 2003, but since then has increased it in six of the last nine years. For the latest quarter, the company earned $21 million, or 5 cents per share compared with $308 million, or 64 cents per share. Revenue for the quarter increased to $3.6 billion, up from $3.4 billion. During the last quarter, American Electric Power suffered due to sluggish demand and customers switching to different suppliers; but despite this, the company managed to improve its earnings each quarter in 2012 from its transmission business and took advantage of some successful rate proceedings. More than 85% of the company's earnings come from regulated operations, which are expected to register strong growth moving forward. American Electric is also following a corporate restructuring, including job cuts to get total employees down to 19,000, which will have a positive impact on its bottom line. Judging by the numbers the company is generating, it will soon reach or even exceed the 2003 dividend level.
Conclusion
Current low interest rates provide utility companies with good opportunities to finance large capital expenditures by issuing cheap long-term debt. This will enhance the long-term profitability outlook by reducing debt payments. All the three companies, backed by strong past financial performance, will be a good addition to an investor's portfolio. For dividend-seekers, each of these stocks are an attractive investment opportunity for generating a reliable source of income that grows with or above inflation.

Business relationship disclosure: Black Coral Research is a team of writers who provide unique perspective to help inspire investors. This article was written Aman Jain, one of our Senior Analysts. We did not receive compensation for this article (other than from Seeking Alpha), and we have no business relationship with any company whose stock is mentioned in this article.The writer has no positions in any stocks mentioned, and no plans to initiate any positions within the next 72 hours.
Disclaimer: Black Coral Research is not a registered investment advisor or broker/dealer. Readers are advised that the material contained herein should be used solely for informational purposes. Investing involves risk, including the loss of principal. Readers are solely responsible for their own investment decisions.