Today's release of initial jobless claims showed a smaller than expected increase as total claims came in at 336K versus forecasts of 340K. Even though claims actually rose, it is hard not to like when the level is still just 340K.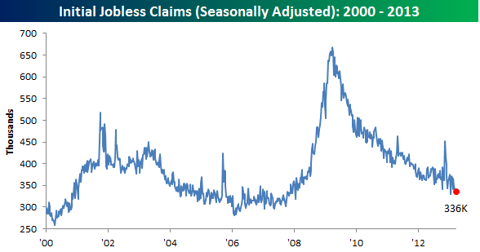 Click to enlargeEven after this week's increase, the four-week moving average of jobless claims fell by 7.5K down to 339.8K. This represents another post-recession low, and is the lowest level since February 2008.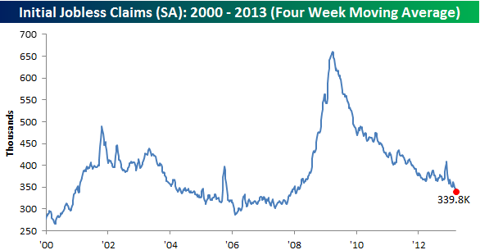 Click to enlarge
On a non-seasonally adjusted basis (NYSE:NSA) claims fell from 317.5K down to 299.1K. This represents the lowest level for the current week dating back to 2007, and is well below the average for the current week dating back to 2000 (353.2K).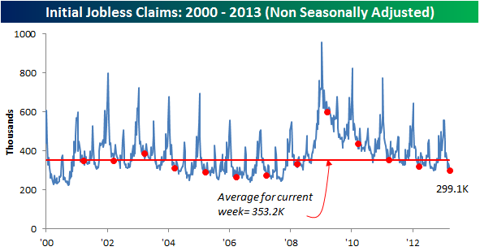 Click to enlarge